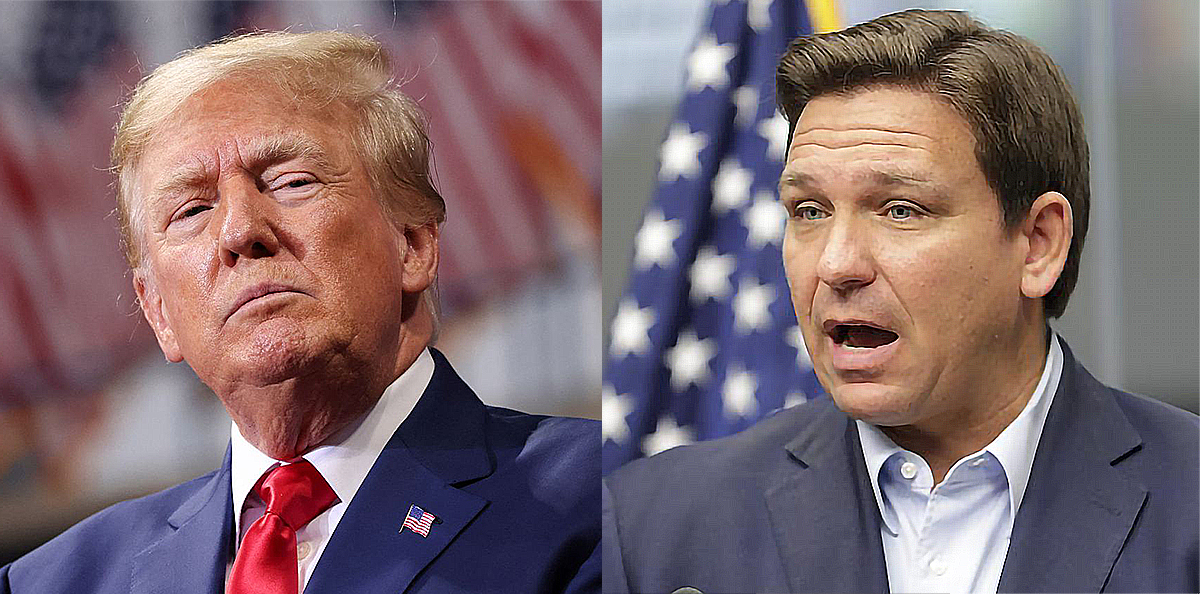 The Governor has just 14% support among GOP voters younger than 45 years of age.
New polling points to trouble for Ron DeSantis with one particular demographic in the 2024 presidential race.
A Fox News poll conducted from June 23 through June 26 shows the Florida Governor 50 points behind former President Donald Trump, 64% to 14%, with Republican voters under the age of 45.
The 77-year-old Trump's massive lead with younger voters is notable given that DeSantis, a 44-year-old, is actually a member of that demographic cohort. The Governor has made age an issue in campaign speeches, promoting himself as being able to bring energy to the executive branch.
Despite these promises, younger voters represent a drag on DeSantis' overall numbers, and are the worst subgroup for the Governor in the Fox News survey. With voters between the ages of 45 and 64, DeSantis is only 25 points down (52% to 27%). And with voters 65 years of age and up, the Governor is 20 points back (50% to 30%).
Overall, DeSantis is down 34 points to Trump, 56% to 22%, with other candidates much further back.
Author Vivek Ramaswamy's 5% is good for third place, with former Vice President Mike Pence and U.S. Sen. Tim Scott of South Carolina tied for fourth place with 4% each.
Former United Nations envoy Nikki Haley has 3% support, ahead of former New Jersey Gov. Chris Christie, former Arkansas Gov. Asa Hutchinson and Larry Elder, each of whom have 1%.
Registering no support in the Fox News poll were North Dakota Gov. Doug Burgum, former Texas Congressman Will Hurd and Miami Mayor Francis Suarez.
The poll, conducted under the joint direction of Beacon Research and Shaw & Company Research, has a +/- 5-percentage-point margin of error among Republican respondents.
The overall 34-point spread in the poll between Trump and DeSantis is marginally outside the Race to the White House national polling average. That shows Trump with 53% support, DeSantis with 22%, Pence with 6%, Haley with 4%, and Ramaswamy and Scott each with 3%.