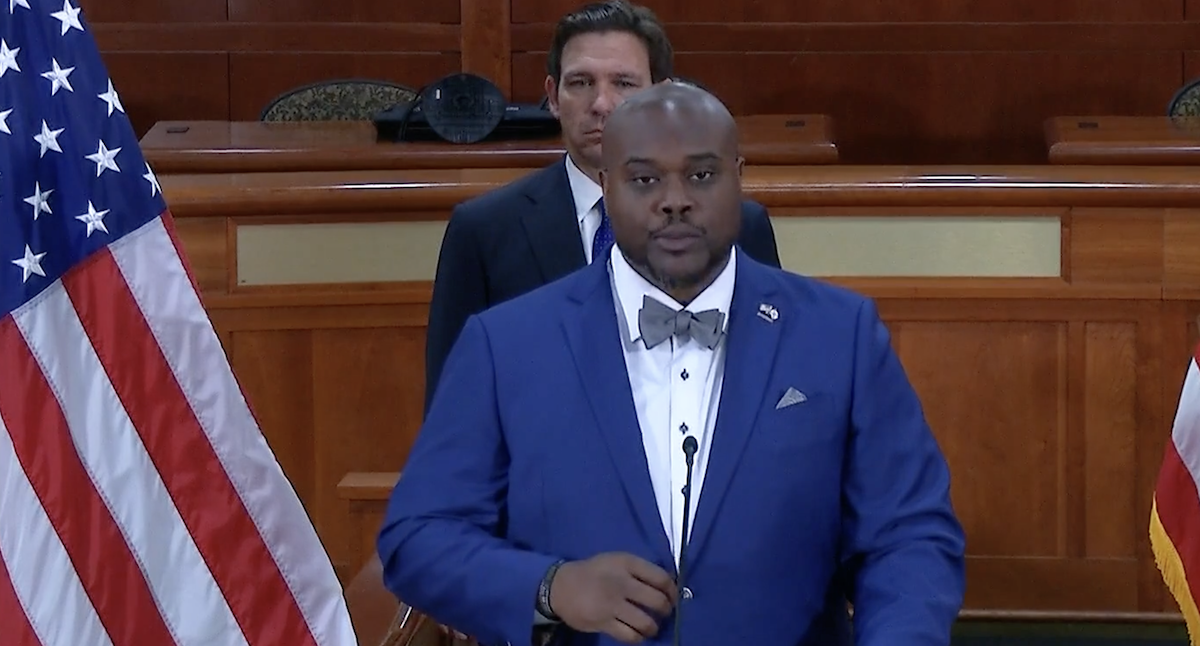 The Acting State Attorney wants many prosecutors who left the office to return.
After suspending State Attorney Monique Worrell, Gov. Ron DeSantis named Andrew Bain to act in the role. That came almost three years after the Governor first named Bain as an Orange County Judge.
Bain spoke at a press conference in Tallahassee about taking on the role.
"My goals as State Attorney are to restore order and restore the faith in the law, restore our public trust, restore our relationship with our fellow justice partners and law enforcement, and to create lasting relationships for local service agencies and nonprofits that are here to help serve our community," he said.
Bain mentioned at the press conference he had previously worked in Florida's 9th Judicial Circuit, first as an intern and later as an Assistant State Attorney under former State Attorney Jeff Ashton. Bain, a Florida A&M University alumnus, also interned with the Florida Attorney General's Office in Orlando.
In 2016, Ashton lost re-election in a Democratic Primary to Aramis Ayala.
That marked a philosophical shift in the office and an exodus by some attorneys, though Bain remained with the office until June of 2020.
Worrell notably hired Ayala, who did not seek a second term and ran for Attorney General in 2022, as an Assistant State Attorney in March. The press conference also talked up Bain's history as a University of Miami football player.
Ashton, meanwhile, went on to win election as a Circuit Court Judge. While Bain is a member of the conservative Federalist Society, he listed Ashton as a mentor, along with the late Pamela Davis, the first Black female Sex Crimes and Homicide prosecutor in the Circuit, and Circuit Judge Gabrielle Sanders-Morency and lawyer Ryan Williams.
Williams notably ran against Worrell in 2020 but he finished in fourth place in a Democratic Primary. But Bain in the press conference said Williams will return, a move Worrell criticized in her own press conference later the same day.
While Worrell criticized that choice and one to immediately end a juvenile diversion program, she avoided directly criticizing Bain. "I know Andrew Bain personally, I think he's a great guy," she said.
But Bain said Worrell's Office "has allowed lawlessness to take root in our community."
"I will make this office accountable to the community we serve and to ensure criminals who poisoned society, cause mayhem and murder are held accountable under the law," he said. "We will be good partners to law enforcement through partnerships that can change the tide and provide a safer and more prosperous Circuit and community."