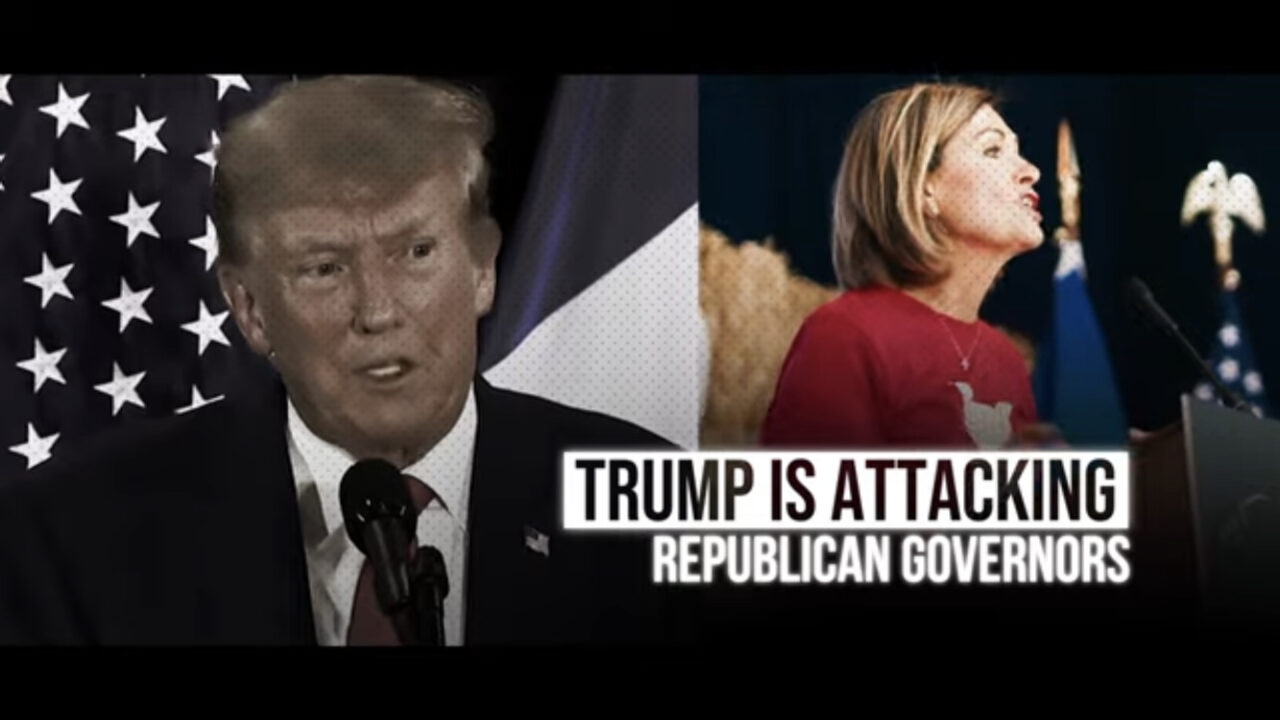 Will New Hampshire and Iowa voters care that Trump has beef with Chris Sununu and Kim Reynolds?
The Never Back Down super PAC is making a big bet that voters in early voting states will be outraged by Donald Trump disrespecting their Governors.
The pro-Ron DeSantis spots, which will air in Iowa and New Hampshire, take the former President to task for abrasive comments about Govs. Kim Reynolds and Chris Sununu.
"Instead of looking to America's future, Trump is busy attacking Republican Governors," a narrator claims in the New Hampshire ad, as a visual of a Trump Truth Social post pillorying "Crybaby" Chris Sununu is displayed.
Trump goes on to call Sununu a "nasty guy" and a "little bit cuckoo."
"That is not the way we win as Republicans," DeSantis says in the spot.
The Iowa spot covers similar ground, with Trump railing about Reynolds saying she wanted to "remain neutral" rather than endorse the former President, who backed her for Governor. From there, an indignant DeSantis repeats the same line he did in the New Hampshire spot.
In a latter-day reprise of a move former candidate Ted Cruz made in the Primary season eight years ago, when he declared Carly Fiorina to be his running mate if he got the nomination, DeSantis has already floated Reynolds as a VP choice.
The super PAC's ads are the latest attempt by the Governor's political operation to stop the bleeding in polls in both pivotal early states.
In Iowa, the Race to the White House polling average shows Trump leading DeSantis, 44% to 18%.
In New Hampshire, the picture is even uglier, with Trump ahead 42% to 12%.