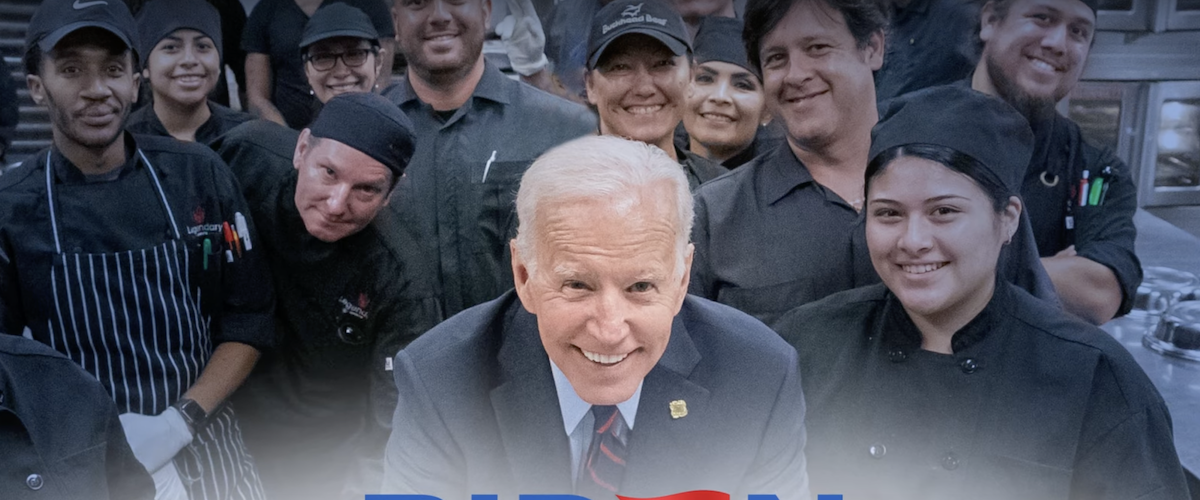 That includes a play for Florida voters in key markets and demographics.
President Joe Biden isn't waiting for the Republican nominee to be decided to reach Hispanic voters in Florida.
The incumbent's presidential campaign announced a $25 million ad campaign ahead of the first sanctioned debate between Republican candidates. The blitz includes cable and broadcast TV ad buys in Hispanic and Black media outlets, alongside digital media purchases.
The ads target Black and Latino voters in battleground states, including Florida, Arizona, Georgia, Michigan, Nevada, North Carolina, Pennsylvania and Wisconsin. The Florida buy will specifically target Hispanic voters.
"As Republicans head to the debate stage next week to put on display their extreme and out-of-touch positions, we are investing in reaching Americans across the country with President Biden and Vice President (Kamala) Harris' message for the middle class and for Americans' fundamental freedoms," said Biden campaign manager Julie Chavez Rodriguez.
"This historic buy ensures that the President's message reaches all Americans where they receive their news and sends a clear sign that we are investing in an aggressive, meaningful, and effective paid media strategy. While Republicans duke it out in Milwaukee over their divisive and unpopular agenda, President Biden is amplifying his winning message and leadership as a president for all Americans."
The ad campaign's messaging focuses on middle-class job recovery and a rise in manufacturing during his first term.
One ad, titled "It's Us," will highlight ways the Biden administration's policies have helped the Latino community. It will run in English and Spanish.
"Every action, every policy for Joe Biden is about who," a Latina narrator states, "and since he's taken office, unemployment in our community has been cut in half. Our businesses are the fastest growing in the country, driving our nation's economic recovery."
Images mix B-roll of Biden in the White House, sometimes with Vice President Kamala Harris, with stills of Biden with Hispanic workers in family settings. More shooting interwoven with the ad shows Hispanic workers in various job settings.
"The who President Joe Biden is fighting for isn't the rich and powerful," the narrator continues. "It's us."
The Hispanic outreach effort was led by Conexión, a media strategy firm led by Adrian Saenz.
Another ad, "First Day," reaches out to Black voters.
"On his first day in office with a country in crisis, President Biden got to work. For us," a Black woman narrates. "Cutting Black child poverty in half. More money for Black entrepreneurs. Millions of new, good-paying jobs. He's lowered the cost of living and prescription drugs, but there's more to do."
In contrast, another ad, "Fought Back," promotes an "optimistic vision" of America's future. It describes an economic recovery since Biden took office nearly a year into the COVID-19 pandemic.
"It was the worst pandemic in a hundred years, the worst economic crisis since the Great Depression, but America fought back," a male narrator states. "Today, unemployment is at record lows, our economy leading the world."