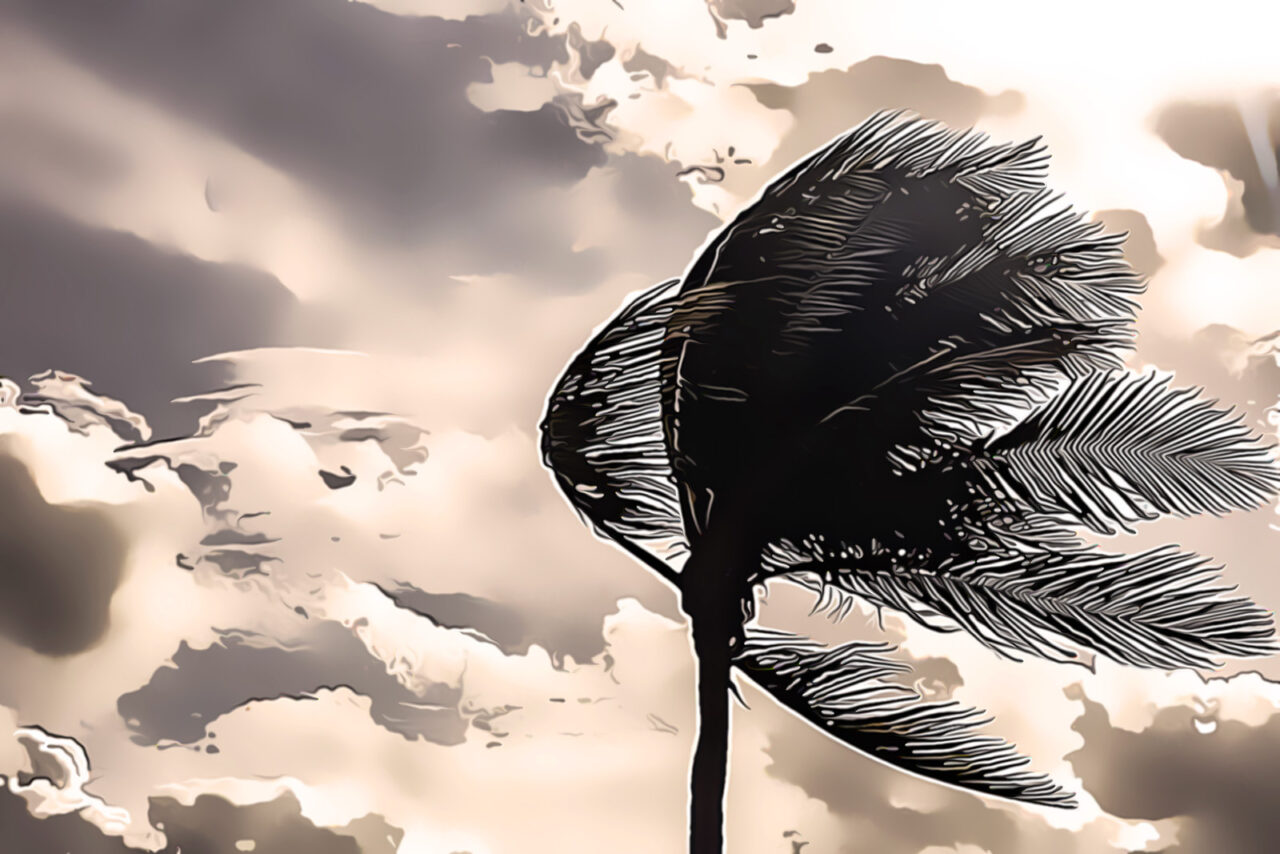 Tropical Storm Idalia expected to hit Big Bend region as a hurricane Wednesday morning
Hurricane and storm surge watches ahead of Tropical Storm Idalia have been issued for the state's Gulf Coast from just south of Everglades City to the state's Panhandle, including Tampa Bay.
A hurricane watch is typically issued 48 hours before the first occurrence of tropical storm-force winds are expected, possibly making storm preparations difficult. A storm surge watch means that the possibility of life-threatening inundation could occur during the next 48 hours.
Idalia is expected to hit the Big Bend region — Taylor and Dixie counties — as a Category 2 hurricane in the wee hours of Wednesday morning, the latest maps show.
Gov. Ron DeSantis urged all Gulf Coast residents to prepare for evading danger.
DeSantis was at the state Emergency Operations Center in Tallahassee early Sunday afternoon with Kevin Guthrie, Executive Director of the state Division of Emergency Management, to announce the center would be going to Level 1, 24-hour operations starting at 7 a.m.
"So please just heed the warnings of your local officials, continue to watch the news," DeSantis said, urging everyone who is power-dependent because of medical needs to make plans to evacuate to a shelter now.
Hernando County announced that West Hernando Middle School will be open for those with special medical needs and D.S. Parrott Middle School will be available to shelter the general population, including those with pets. More shelter openings will be announced in the next day or two, DeSantis said, noting that the chances of widespread power outages are "very, very high."
DeSantis, who has been criticized for leaving the state to campaign for President, said he's going to be in the Sunshine State for the duration.
"We're locked in on this and we're going to get the job done," DeSantis said.
Guthrie said that people should be aware that it's not just those that maps show in the storm's direct path who need to be alert. Now is the time to make a plan, he said.
DeSantis' Saturday emergency declaration covers the Gulf Coast from the southwestern city of Fort Myers north through Panama City in the Panhandle. Thirty-three of the state's 67 counties are covered in the declaration.
"Do not focus on just the cone," of the storm's path, Guthrie said. "The cone is where the eye could go but those hurricane-force winds and tropical storm-force winds will extend far beyond what the cone represents."
The 4 p.m. advisory from the U.S. National Hurricane Center showed the storm is likely to move erratically overnight near the Yucatan Channel (between Mexico and Cuba) and then speed up on Monday as it moves into the eastern Gulf of Mexico. It's expected to strengthen into a hurricane by early Tuesday.
That advisory represented something of a faster timetable than one issued at 1 p.m.
"We will have storm surge warnings and watches in the coming days," Guthrie said. "Storm surge was the number one cause of death with Hurricane Ian."
If it comes ashore as such, Idalia could reach wind speeds of 96 to 110 miles per hour, considered an "extremely dangerous" force that could cause "extensive damage" even to well-constructed homes. Major power outages should be expected, DeSantis said.
The power companies will start prestaging line workers on Monday, DeSantis said.