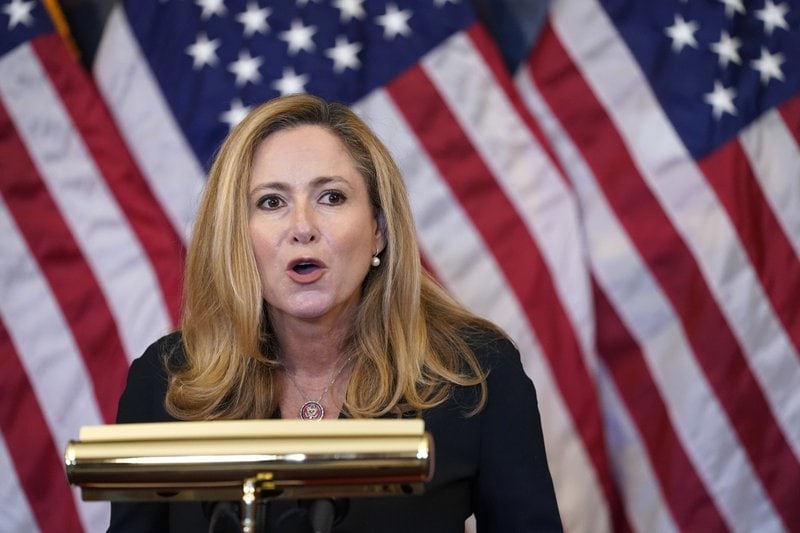 The Democrat traced Florida's premium woes back to Rick Scott's time as Governor.
U.S. Senate candidate Debbie Mucarsel-Powell says Florida Republicans must call a Special Session to address Florida's property insurance problems.
"Property insurance costs are a crisis. I'm calling on leaders in Tallahassee to convene an immediate Special Session to pass common-sense legislation to lower costs for Florida families and small businesses," she said. "We need action, not tomorrow, but right now, to save Floridians who are struggling with massive rate increases."
The Miami Democrat made a public call for action a week after Hurricane Idalia made landfall in the Big Bend, bringing the risk of higher premiums and more insurers leaving the disaster-prone state.
Mucarsel-Powell announced last month she's seeking to challenge U.S. Sen. Rick Scott, a Naples Republican. In raising the property insurance issue, she traced years of high consumer costs to his eight years as Florida's Governor.
"For too long, Florida families have been paying some of the highest property insurance rates in the country — rates have been skyrocketing for years," she said.

"This is not a new problem: when Rick Scott was Governor, rates reached record highs, and due to his failures, rates have just kept climbing. We all know families who are making the tough decision right now between paying for their insurance or supplies for their kids as school starts."
She also tied the issue to environmental concerns, a sign she wants to hit the Senator on his record there.
Scott through the years has famously tried to avoid using terms like "climate change" to explain increasing intensity and frequency of major storms. Of note, the Senator appears to be increasingly comfortable with the term, but Democrats continue to hammer him for a famous Florida Center for Investigative Reporting story in 2015 indicating Scott banned terms including "climate change" from his administration's reports.
"It is long past time to acknowledge the impact of climate change on this crisis," Mucarsel-Powell said. "Floridians need solutions that put them first, not political agendas or insurance company profits."
But ultimately, Gov. Ron DeSantis or the Republican-controlled state Legislature will decide whether a Special Session on property insurance takes place.