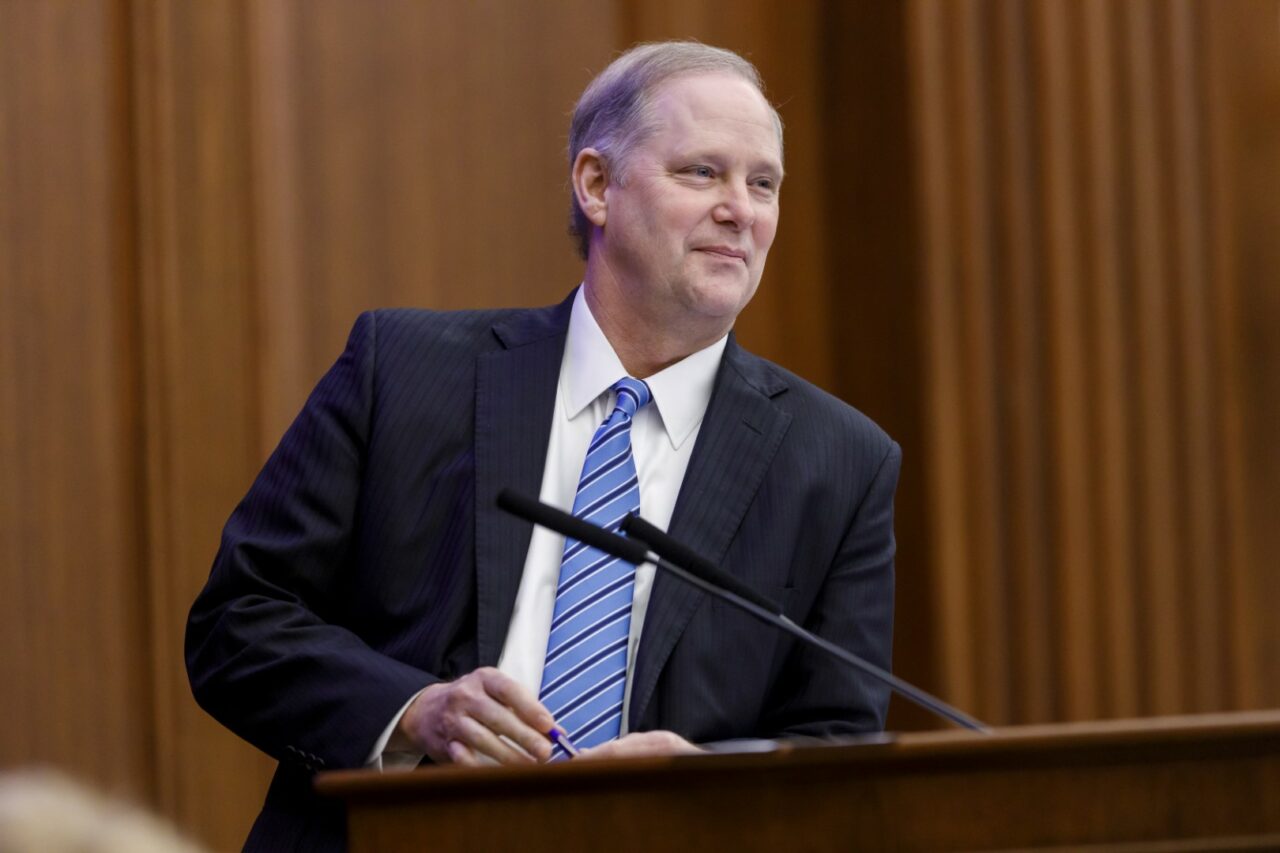 Prior storms have inflicted billion-dollar bills on Sunshine State agriculture.
Agriculture Commissioner Wilton Simpson is requesting some leeway from the federal government's disaster-aid programs while his office determines the scope and extent of Hurricane Idalia's damage to Florida farmers.
In a letter to United States Secretary of Agriculture Tom Vilsack, Simpson said early reports estimate "severe damage" to Florida's vast agriculture industry, with losses affecting everything from livestock to crops to equipment. As the state scrambles toward recovery, the Republican and former Senate President wrote that "flexibilities in reporting deadlines and sign-up periods for standing disaster programs are warranted." 
In his Wednesday letter, Simpson also included a national angle. He suggested issues in Florida agriculture should be cause for concern to more than just Floridians, noting that the Sunshine State exports throughout the U.S. and to 160 countries abroad.
"Agriculture is not only a huge part of our economic engine in Florida, but also a domestic and national security issue," Simpson wrote. "Without a safe, affordable, and abundant food supply, we cannot survive."
Idalia made landfall in Florida's Big Bend region one week ago as a Category 3 storm with 125 mph sustained winds. Although the area is not as populated as other Florida regions, "its agricultural economy and production is vital to the state and nation," wrote Simpson.
Both Florida and the federal government are tasked with responding to natural disasters like Idalia. Hurricane recovery frequently involves some level of teamwork between Tallahassee and Washington. For example, Gov. Ron DeSantis highlighted FEMA recovery programs in a news release Wednesday.
Disasters also sometimes blur party lines, illustrated by Republican U.S. Sen. Rick Scott's accompanying President Joe Biden at one point during the latter's survey of Hurricane Idalia damage last weekend.
Programs administered by the U.S. Department of Agriculture encompass casualties such as livestock and crop losses. The agency also provides emergency loans for producers affected by disasters.
Simpson said there may be severe damage, based on early observations, to the following crops: citrus, corn, cotton, peanuts, other nuts, fruits and vegetables. The same goes for agriculture sectors like apiculture, aquaculture, environmental horticulture, dairy and poultry.
Simpson expects to have preliminary data in the coming weeks that will include more details of Idalia's damage.
Prior hurricanes have left large bruises in the Sunshine State economy. Hurricane Ian, a Category 5 storm that cut through Southwest and Central Florida last year, resulted in more than $1 billion in total damage to agriculture. When Hurricane Michael swept through Florida's Panhandle in 2018, it too carried a billion-dollar price tag for Florida agriculture.