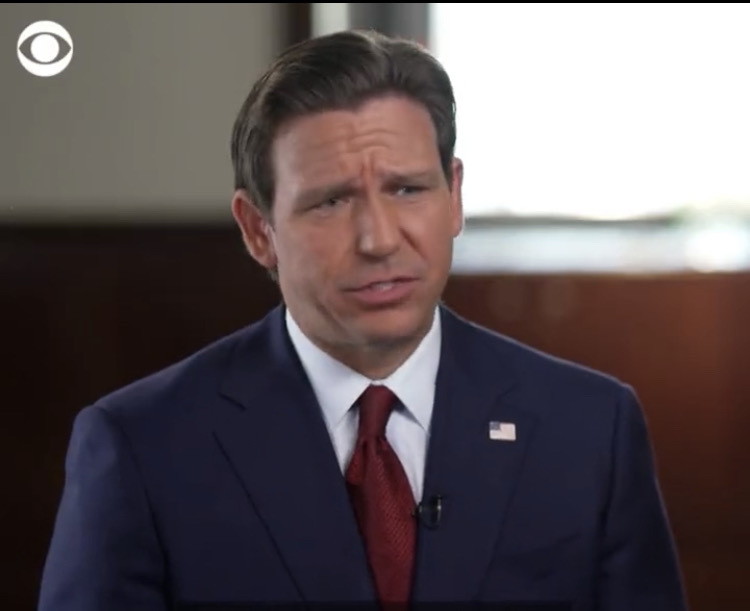 'The presidency is not a job for someone that's 80 years old.'
Gov. Ron DeSantis is betting American voters are ready for a youth movement in the executive branch.
During a Tuesday night appearance on the CBS Evening News, the Florida Governor and 2024 presidential candidate argued President Joe Biden and former President Donald Trump might be too old for the electorate.
"I think that's absolutely a legitimate concern," DeSantis told Norah O'Donnell.
The Governor then noted that he's gotten to know older people in his current role.
"The presidency is not a job for someone that's 80 years old, and there's nothing wrong with being 80," DeSantis added. "Obviously, I'm the Governor of Florida. I know a lot of people who are elderly; they're great people, but you're talking about a job where you need to give it 100%."
He then suggested the founders of the country may have imposed limits if they could have anticipated the current era.
"You need, we need an energetic President, and I think that if the founders could kind of look at this again, I do think they probably would have put an age limit on some of these offices. I mean, it seems like our leadership class now in Washington — 75, 80, 80-plus years old is where those folks are.
"And I think … if Biden is the Democrat nominee, I'm the Republican nominee, I think there's a lot of Americans that are going to want to see a generational passing of the torch," DeSantis said.
DeSantis has made an issue of Biden's age before.
"This is a guy that's stumbling around the world stage. He's projecting weakness," DeSantis said on Monday's "Ingraham Angle."
"I think our enemies have already taken advantage of that. It's likely to invite even more problems around the world. And so, you know, it's sad, but I think it's obvious that he's been struggling for quite some time," DeSantis added.
Over the years, the Governor has offered casual comments that some saw as ageist.
In 2020, he said, "Florida is ground zero for the nursing home; we're God's waiting room," pointing out Florida's unique vulnerability to COVID-19.