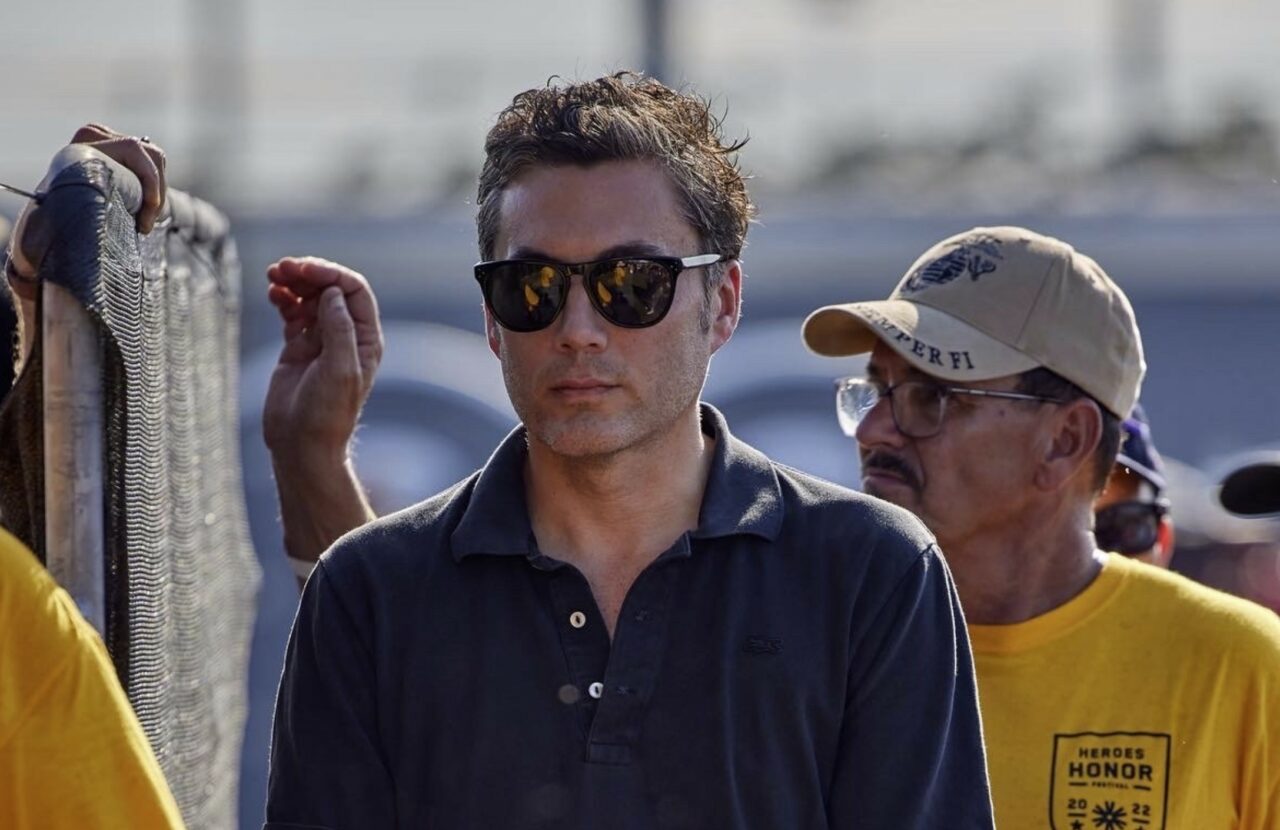 'I will finally be allowed to defend myself in a public forum where, unfairly, people have only heard one side of the story — until now.'
One day after Rep. Fabián Basabe publicly complained he was still waiting to be served a battery and defamation lawsuit filed against him in July, the Miami Beach lawmaker said he has at last received the court document.
Cindy Myers, a lawyer for the plaintiffs — former aide Nick Frevola and former intern Jacob Cutbirth — confirmed with Florida Politics the service took place late Tuesday afternoon.
"Following my public demand for long overdue service with regard to this frivolous lawsuit against me, I was finally served," Basabe said in a statement.
He credited Florida Politics' prior reporting for helping to move the matter along, but criticized its portrayal of events.
"For once, albeit (due) to a deeply questionable overall tone, the media helped and I am thankful the legal process can finally begin and I will finally be allowed to defend myself in a public forum where, unfairly, people have only heard one side of the story — until now."
Basabe issued a press release Monday through the conservative public relations firm Think Right PR reasserting he is innocent of Frevola and Cutbirth's allegations that he sexually harassed and touched them.
He accused Myers and lawyers Marie Mattox and Al Frevola, Nick Frevola's uncle, of slow-walking service of the lawsuit in order to delay court proceedings and prolong "nonstop attacks" on his character.
Myers said there had been 15 failed attempts by two employees of the process-serving firm, Accurate Serve, to hand Basabe a summons, complaint and related papers since July 21, two weeks after the lawsuit was filed. She provided a timeline and notes showing attempts made at Basabe's Miami Beach home, his district office in North Bay Village, his Tallahassee office, his mother's residence and elsewhere.
She said Basabe has been "dodging process servers," adding that she called one of Basabe's lawyers, Robert Fernandez, to ask him to accept service but did not reach or hear back from him.
Basabe, whose accounts on Facebook and X, formerly known as Twitter, show him attending numerous public events since the lawsuit's filing, says Myers and her co-counsel never contacted him. He was also incredulous that Fernandez would ignore an offer to deliver the suit.
"Why not call me?" he said. "Why would I want to dodge this? I'd like this to be over as quickly as possible. They're trying to drag this out until my re-election next year."
Myers' Tallahassee office delivered the lawsuit Tuesday to the office of lawyer Gus Harper, whom Basabe recently retained.
She said her office provided Basabe's cell phone number to process servers, but neither got hold of or received a call back from him for two and a half months.
"We believe Rep. Basabe knew that the plaintiffs were going to be able to pin him down for service on Monday, Sept. 18, when he is scheduled to be present in the House Chamber for the designation ceremony for Speaker-designate Daniel Perez," she said by email late Wednesday. "Rep. Basabe then likely decided to hire (Harper) and to start asserting that the plaintiffs were engaging in some sort of plan to 'drag out the court process,' which is not the case at all."
On April 13, CBS News reported of a Florida House investigation into Nick Frevola's accusation that Basabe, a freshman Republican lawmaker, slapped him in the face three months earlier at a post-election reception in Tallahassee.
After interviewing Basabe, Frevola and others the two said witnessed the incident, a law firm the House retained to conduct the investigation found evidence supporting the claim was "inconclusive."
Frevola, 25, and Cutbirth, 24, sued Basabe July 6 in Leon County alongside Frevola's mother, Janette Frevola, a former executive secretary in the Office of the General Counsel.
The suit claims Basabe, 45, made repeated sexual comments and advances toward the two men and on three occasions either slapped, groped or tried to kiss them. It also seeks joint legal damages for Frevola and his mother over an acidic statement Basabe posted to X calling them a "conning, scheming mother and son duo (who have made) suing a profession."
Myers told Florida Politics Monday she is amending the lawsuit to include two additional charges of sexual harassment — one pertaining to Frevola, the other to Cutbirth — that she, Mattox and Frevola requested and recently received from the U.S. Equal Employment Opportunity Commission.
In its present form, the lawsuit includes one accusation of defamation and three charges of battery.
There is also a second House investigation underway into the sexual harassment allegations.
Basabe, a wealthy socialite-turned-politician, has denounced the accusations as a spiteful attempt to disparage him and undermine his work as an elected official.
"The nonstop attacks on my character not only take away from my mission and personal life but are also intended to hinder the success of the bills I plan on introducing to help the people in my district," he said. "I want my day in court, and I want anyone involved with (these) false allegations to be deposed under oath, and under penalty of perjury."
___
Editor's note: This report was updated with an additional quote from Myers.