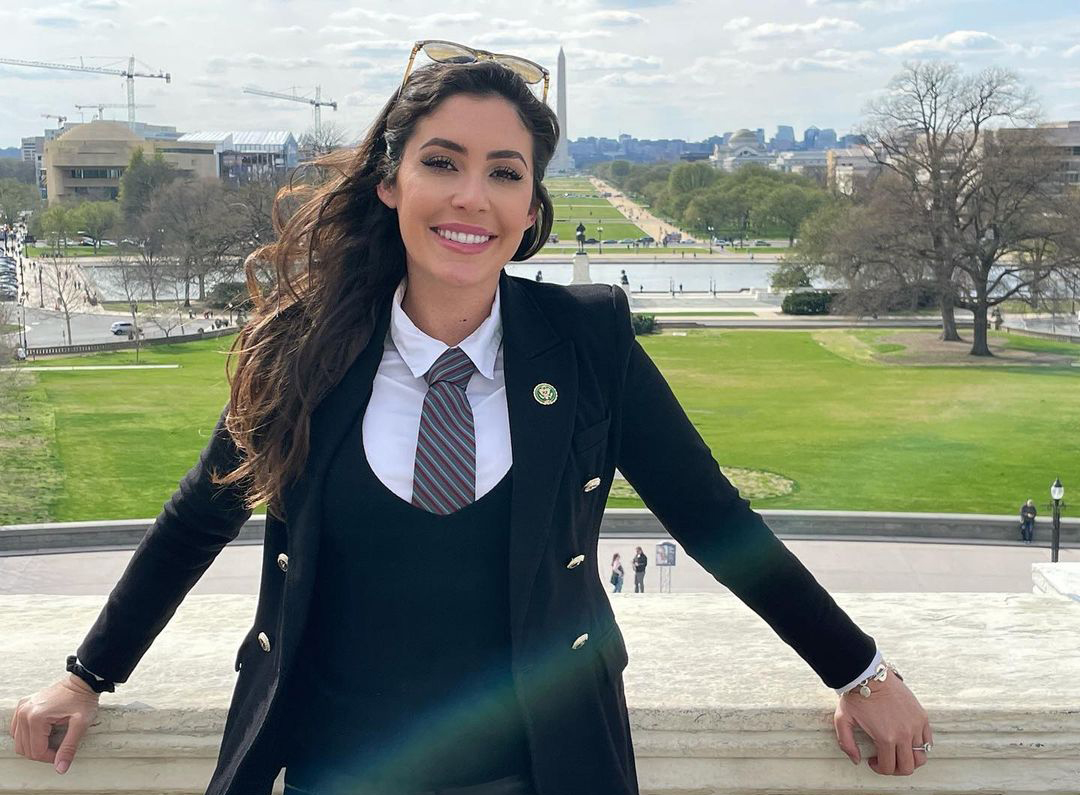 The St. Petersburg Republican is the youngest Republican in Congress.
The youngest Republican in Florida's congressional delegation landed on TIME Magazine's list of young, influential leaders.
U.S. Rep. Anna Paulina Luna debuted on the publication's TIME 100 Next alongside a number of civic leaders within her generation. The list, a forward-looking companion to the widely recognized TIME 100 list of the world's top influence wielders, aims to reflect "what society's future and future leaders will look like." It first launched in 2019.
TIME staff writer Eric Cortellessa, who covers Congress and national politics for the publication, wrote a short blurb explaining the St. Petersburg Republican's inclusion. He notably wrote a full-length feature on the freshman Congresswoman published earlier this year.
"The charismatic Florida freshman is on a mission to disrupt the governing class," he wrote.
He notes how Luna in her first year in Congress swayed a number of U.S. Representatives to support a censure measure of U.S. Rep. Adam Schiff, a California Democrat who led the first impeachment of former President Donald Trump. Many were swayed by a social media campaign waged personally by Luna, who sponsored the censure resolution.
"It was a moment Luna was made for after running Hispanic outreach for the pro-Trump youth group Turning Point USA, where she mastered the art of provocative internet virality," Cortellessa wrote. "Now the youngest House Republican is using her digital prowess to lead a new class of populists working to redefine the Republican Party."
Luna welcomed the honor. "It's official! TIME has named me as one of their TIME 100 NEXT for being a rising leader!" she posted on X.
The national recognition comes after Luna's first successful race for Congress, and the birth of her first child. It could also help raise the national profile of the lawmaker as she prepares for what could be an intense re-election campaign.
Luna last year won one of Florida's most competitive and costly federal contests, ultimately besting Democrat Eric Lynn for an open seat. She flipped the seat red two years after losing to Democratic incumbent Charlie Crist in 2020, and after redistricting shifted the district significantly more Republican. The Democratic Congressional Campaign Committee has already started running ads targeting Luna in the 2024 cycle.