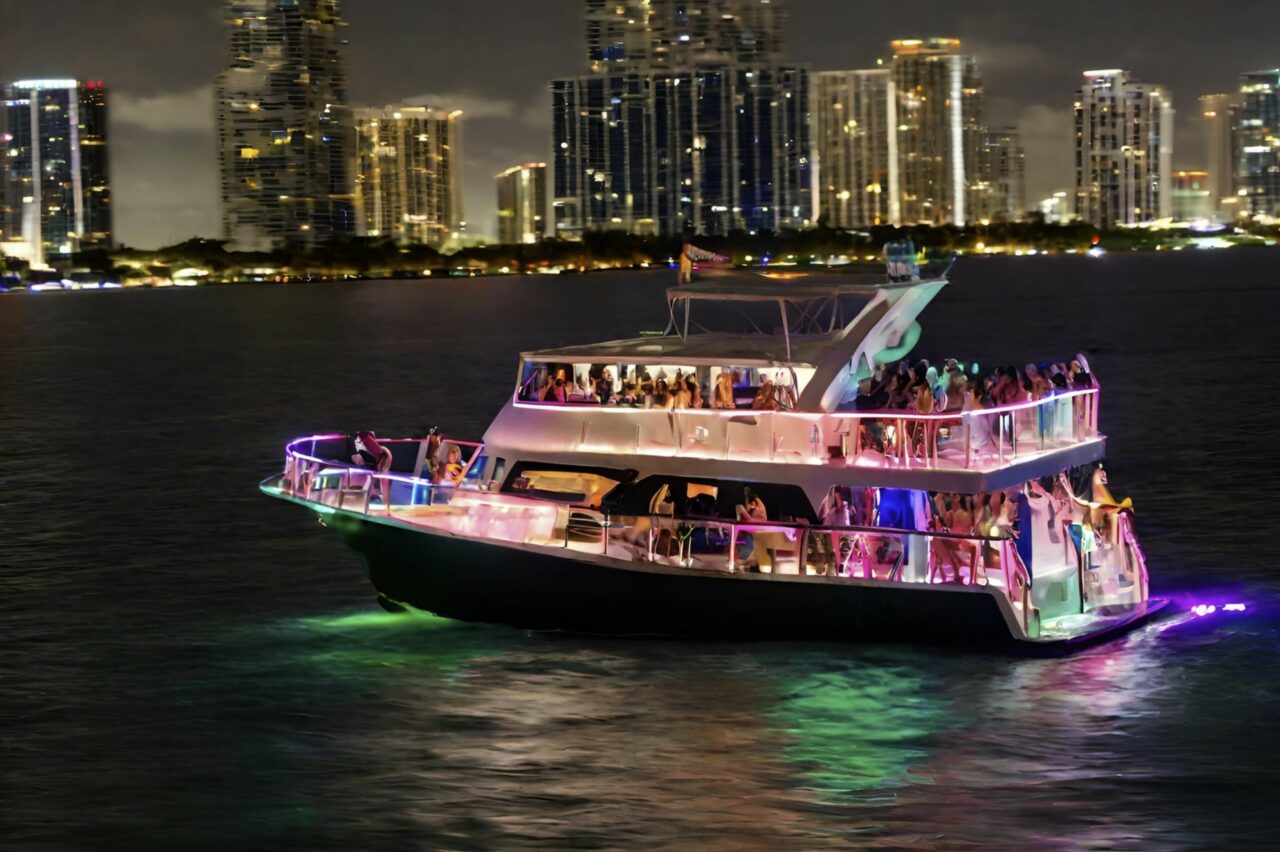 The change would extend Miami-Dade's existing late-night noise ban to the county's waterways, many of which abut residential areas.
After a deluge of complaints in recent years about party boats blaring music at all hours of the night, Miami-Dade County officials are floating a fix for the problem.
County Commissioners this week advanced an amendment that would add "vessel" and "floating structure" — essentially boats, jet skis and similar watercraft — to an existing ordinance barring loud noise between 11 p.m. and 7 a.m.
Currently, the ordinance explicitly applies to dwellings, venues and vehicles, which are prohibited from emitting sounds from "radios, televisions, phonographs, etc." hearable 100 feet from the source.
The change would extend the late-night noise ban to Miami-Dade waterways, many of which abut residential areas. It would have no fiscal impact on the county, according to a memo from Chief Public Safety Officer J.D. Patterson.
"This has really been a quality-of-life issue for many of the residents who live bordering county waters and are being negatively impacted by the continual nuisance and noise emanating from these floating structures," Commissioner Micky Steinberg, the measure's sponsor, told Florida Politics. "If you live next to a party house or have a party boat behind you, it shouldn't be treated differently."
Residents have long bemoaned raucous party vessels in county waters, particularly Biscayne Bay, where after-hours noise persists in spite of municipal ordinances that proscribe their activity. One such rule in Miami makes it "unlawful at any time to cause or suffer or allow any loud, unnecessary, excessive, or unusual noise" audible from 100 feet.
In May, Miami Beach restricted the hours commercial charter boats could operate after local outcry. The restriction did not extend to non-commercial vessels, commercial fishing and diving vessels, and education or nature tours registered with the city's marina operator.
Miami-Dade County already has a boat-specific noise ordinance, but it only applies to sound from a vessel's motor and exhaust, restricting sounds to 90 decibels.
Eileen Higgins, who voted alongside fellow Commissioners Juan Carlos Bermudez, Kevin Marino Cabrera, Rob Gonzalez and Keon Hardemon to advance Steinberg's measure Tuesday, said she's seen a rise in clamorous maritime activity since the pandemic, though there were preceding complaints.
"Post-COVID, the level of noise and disruption caused by boaters not only in Commissioner Steinberg's district but all over (mine) between the city of Miami and city of Miami Beach, it's just — I don't understand," she said. "More enforcement would come in handy, I think, and let people sleep a little bit better."