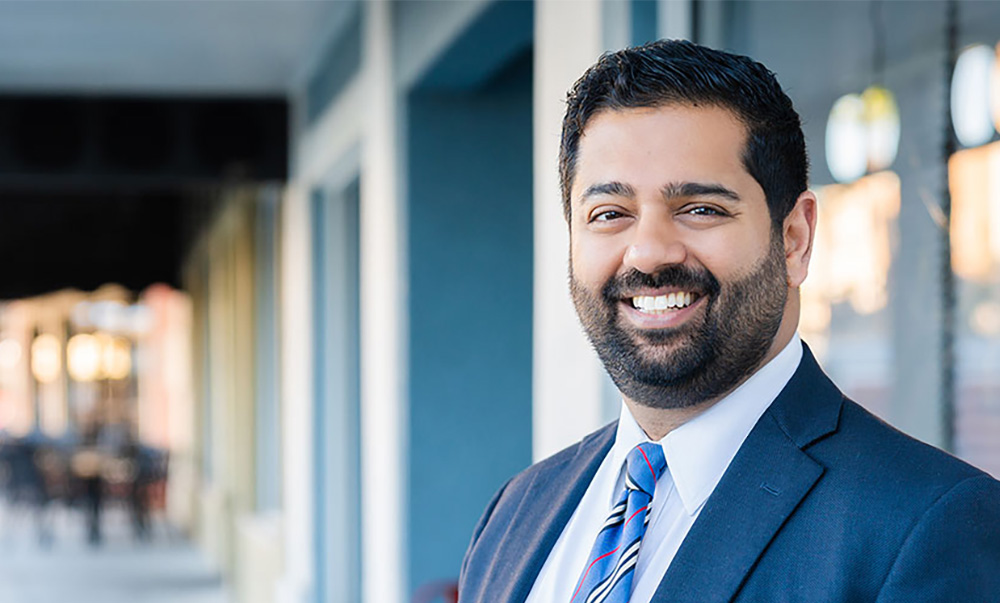 The Senate candidate also supported Bagga's run in the district last year.
One of Central Florida's most prominent progressives is making clear who he wants carrying the Democratic banner in a critical Special Election.
Former Rep. Carlos Guillermo Smith is endorsing lawyer Rishi Bagga for the open House District 35 seat.
"I endorsed Rishi Bagga as an early supporter of his 2022 campaign, and am excited to endorse him once again," said Smith, an Orlando Democrat.
"Rishi's remarkable journey, from his family's hard work at a small motel to his dedicated legal career and community leadership, is a testament to his perseverance and character. His connection to the working class and his commitment to Democratic ideals make him the right choice to represent the values of our Central Florida community and to take on GOP extremism in Tallahassee."
Bagga hopes the support from Smith, now a Senate candidate, will be the first of several major Democratic endorsements his campaign announces in coming weeks. The Democratic Primary for the HD 35 Special Election is scheduled for Nov. 7.
"Right now, Carlos is our biggest (endorsement) and we are thrilled to have it," Bagga said. "He has been such a passionate, strong leader for the Central Florida community. He has been wonderful. He was a big supporter of ours last year and now this year. It emphasizes and solidifies the trust he has in our campaign."
Bagga last year won the Democratic nomination in HD 35 and ultimately lost to incumbent Rep. Fred Hawkins, a St. Cloud Republican. But Hawkins has since resigned from the seat to become President of South Florida State College. Bagga has filed to run for the seat again.
The seat represents a pickup opportunity for Democrats this year. Hawkins won the district last year by 10 percentage points, as Republicans overperformed statewide. Smith notably lost his own re-election bid in a neighboring swing seat.
But Democratic President Joe Biden won the district in 2020. That has both parties eyeing the Special Election.
Bagga won the 2022 Democratic nomination by just 57 votes over businessman Tom Keen, but hopes his work as a General Election candidate earned the trust of voters and leaders. Keen is also running again, as is Latino Leadership executive director Marucci Guzmán.

"We were the party's nominee last year and people have seen what we are capable of," Bagga said.