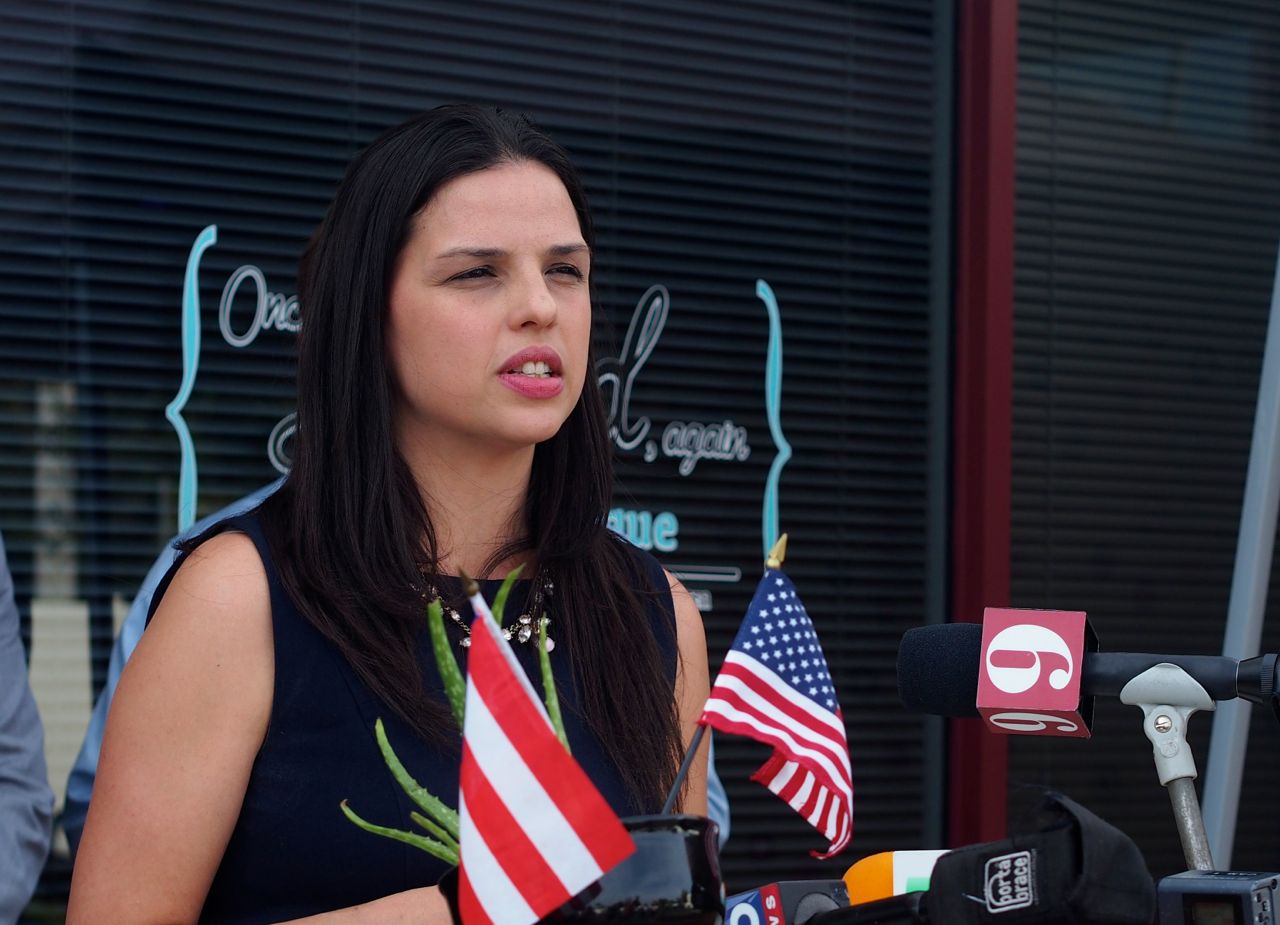 The Democrat has knocked on 3,000 doors in the district.
Marucci Guzmán has raised more than $40,000 since filing in July for a House seat up for Special Election in Central Florida.
"I am overwhelmed by the generosity and support we have received in this initial phase of the campaign," the Orlando Democrat said. "This is a testament to the strength of our community and the shared belief in our mission to create a better Florida for everyone. Together, we will make a difference."
Guzmán's camp announced she had raised $42,835 from 132 separate contributors. The support comes as she runs in a Democratic Primary in House District 35.
Other Democrats include lawyer Rishi Bagga, who won the Democratic nomination in the district in 2022, and businessman Tom Keen, who missed out on the 2022 nod by just 57 votes. Of note, Bagga announced collecting $36,000, including $10,000 from a candidate loan, in the first few weeks after his June announcement before Guzmán entered the race.
Bagga ultimately lost to incumbent Rep. Fred Hawkins, a St. Cloud Republican. But Hawkins resigned his seat to take a job as President of South Florida State College.
While Hawkins won the seat by 10 percentage points, Democrats see an opportunity this year to flip the seat in a Special Election. Most voters in HD 35 in 2020 supported Democrat Joe Biden for President even as Republican Donald Trump won the state's electoral votes.
Guzmán, Executive Director of Latino Leadership, has picked up key endorsements in the Democratic Primary, including from Ruth's List, Sen. Shevrin Jones and Rep. Daryl Campbell.
Her campaign also made achievements on the campaign trail, including knocking on more than 3,000 doors. She is running on a platform of affordable quality health care, accessible housing, strengthened local public schools, and protections for families and neighborhoods.
The Democratic Primary is scheduled for Nov. 7. The nominee will advance to a Jan. 16 Special General Election.