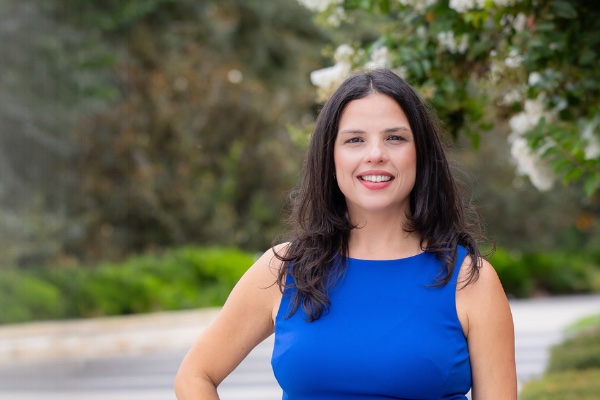 Leaders say the Latino Leadership executive has the best shot at flipping the seat blue.
One of Florida's most prominent groups defending abortion rights has picked a favorite in a state House Special Election.
Ruth's List endorsed Marucci Guzmán in House District 35. The organization, dedicated to electing pro-choice Democratic women, said the race marks a chance to flip a critical Central Florida House district blue.
"Ruth's List could not be more excited to see a strong Democrat like Marucci Guzmán step up to run for House District 35," said Christina Diamond, CEO of Ruth's List Florida.
"Democrats have a critical opportunity to take this seat, and we know that Marucci is the candidate who can do it."
Guzmán, executive director of Latino Leadership, jumped into the race to succeed former state Rep. Fred Hawkins in July. She faces Democratic opponents Rishi Bagga and Tom Keen in a Nov. 7 Primary, with the winner advancing to a Jan. 16 Special Election.
The election must be held after Hawkins, a St. Cloud Republican, resigned his seat to become the new President of South Florida State College.
Florida Democrats see the election as an opportunity mid-cycle to flip a swing district from red to blue. While Hawkins in November won the district by nine percentage points over Bagga, voters in the district in 2020 favored Democrat Joe Biden for President over Republican Donald Trump.
Ruth's List leaders say Guzmán is the candidate best suited to win the race.
"Marucci has spent over 20 years working to advance Democratic causes and candidates, and we're inspired by her dedication to the community and her work to address inequities in Central Florida," Diamond said.
"She has the passion and fighting spirit we need in the state legislature and we have no doubt she will be a champion for women, families, and reproductive rights in Tallahassee."
Florida this year passed a six-week ban on most abortions in the state, an issue that has been highlighted in national media as Gov. Ron DeSantis runs for President.
The organization also stressed Guzmán's work rallying support for survivors of Hurricane Maria in Puerto Rico last year, and her role in creating Clinica Mi Salud, a free clinic in Orange County serving more than 800 uninsured patients.