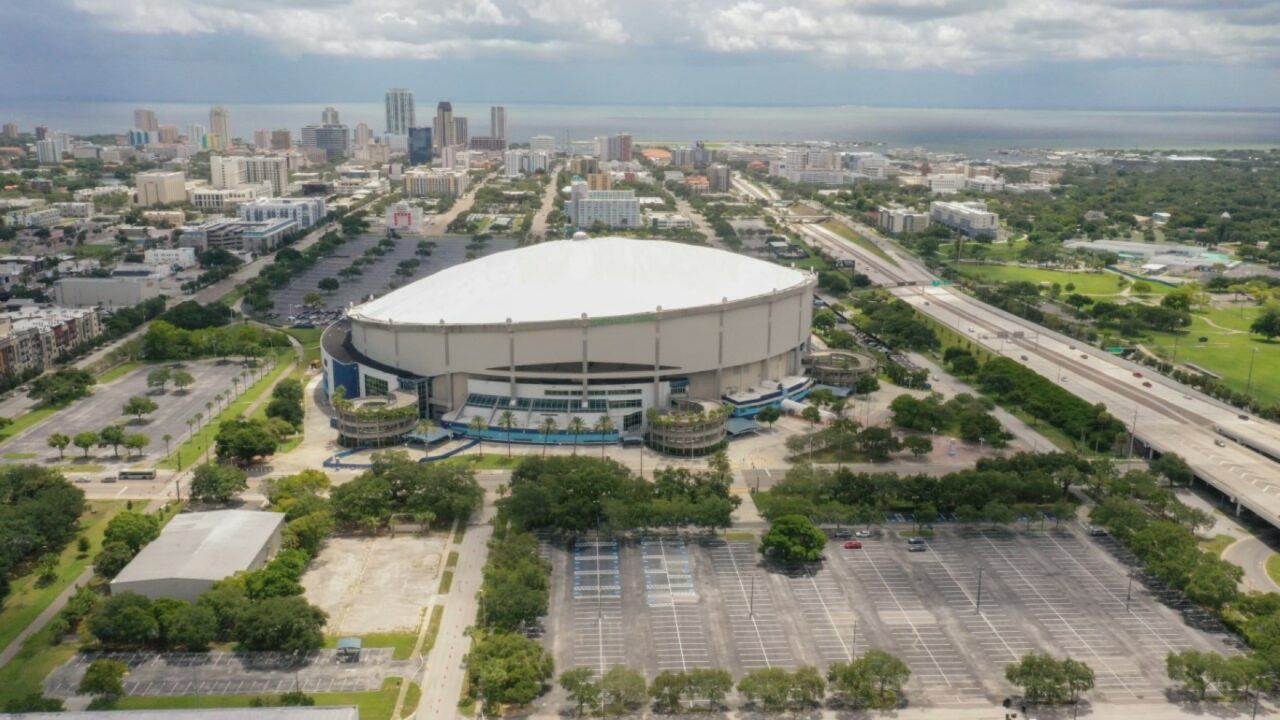 It looks like a move to Nashville or Vegas just wasn't in the cards.
In the famous words of Mark Twain, paraphrased for purposes of this analogy, reports of the Rays' departure are greatly exaggerated.
Or so it seems with news that the Major League Baseball team would be making a "major announcement" Tuesday regarding a deal for a new baseball stadium in downtown St. Petersburg.
The announcement will touch on plans for a new stadium near the current Tropicana Field as part of St. Petersburg Mayor Ken Welch's Historic Gas Plant District redevelopment plan, according to the Tampa Bay Times.
The new stadium would be open for the 2028 season, which follows the conclusion of the Rays' existing contract to play ball at Tropicana Field through the 2027 season.
Preliminary reports on an emerging deal surfaced in January, with Welch expressing optimism that plans would come together soon.
Then, it became clear the parties were haggling over what is expected to be a $1.2 billion stadium project, which will be paid for with contributions from the city, Pinellas County and the Rays. The Rays expect to foot about half the bill and reportedly have plans to seek private financial commitments to meet that goal in return for stake in the team.
Negotiations, debate and overall questions have plagued the Tampa Bay Rays, the city of St. Pete and surrounding areas for 16 years now.
The process appeared to gain steam early in former St. Pete Mayor Rick Kriseman's administration who, at the end of his second term, announced a preferred developer for redevelopment of the Trop site. But Welch scuttled that plan at the beginning of his first term in mid-2022 when he announced that the city was heading back to the drawing board.
The announcement is also expected to put to bed rumors that the Rays may relocate, including to places such as Nashville or Las Vegas. Those rumors began surfacing after plans to relocate to Tampa were dashed when no feasible financing plan came through and after a plan to split the season in Montreal were also foiled.
Now, a new plan is on the table and it includes plans for a domed stadium with a 30,000-fan capacity. It's expected to draw better fan attendance to games — a problem with which the team has long-struggled — and better opportunities for sponsorships that will allow team leadership to make greater investments in the franchise and increase player salary.
While such details are anticipated regarding a new stadium deal, neither the Rays, nor the city of St. Pete, have released specific details.