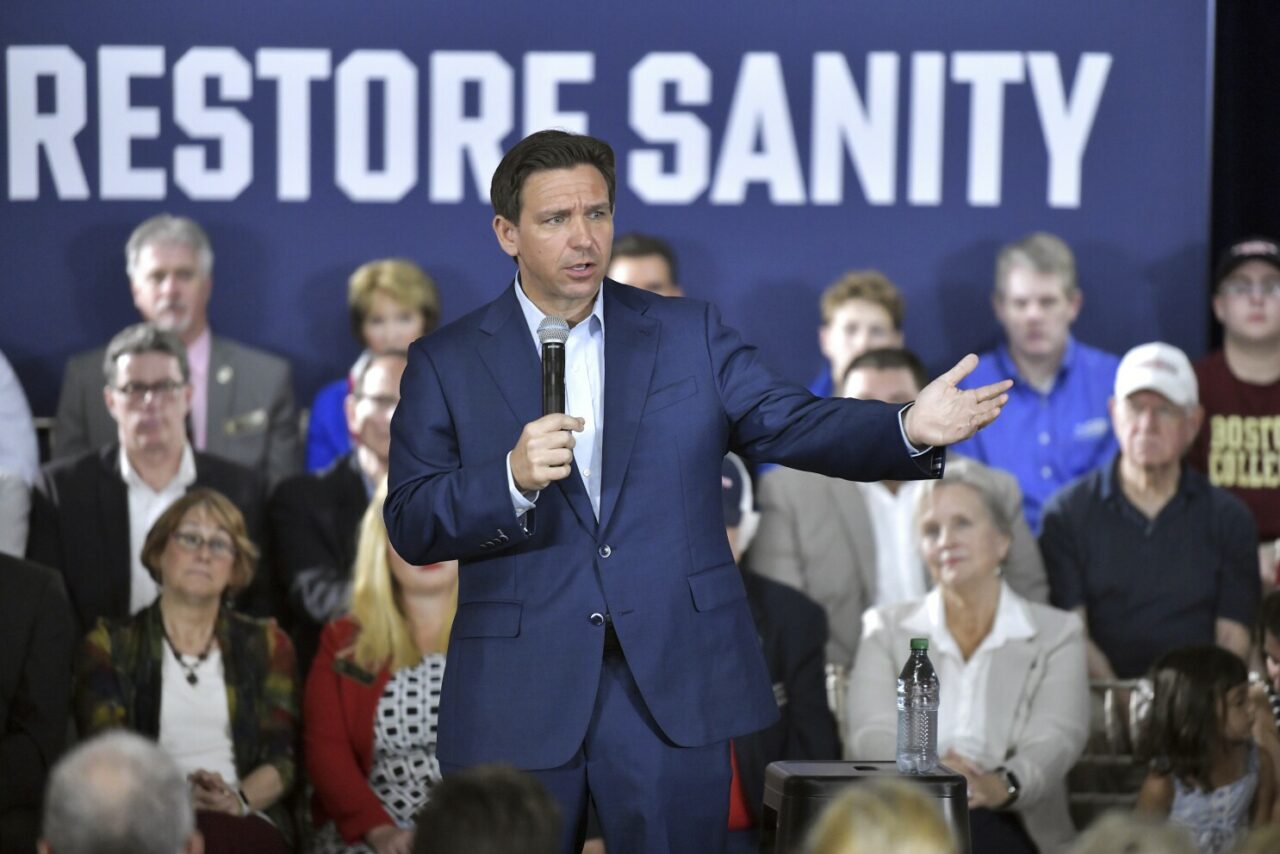 The Governor continues public safety critiques in Cali.
While any trip to a Florida big box store will drive home the lesson that shopping is a casual affair in the Sunshine State, that apparently isn't the case on the West Coast.
During remarks in Long Beach, California, Ron DeSantis depicted a public safety crisis in the Golden State, saying Californians are leery of wearing jewels while shopping because they could get stolen.
"Just being in southern California over these last few days, my wife and I have run into four or five people that reported that they've been mugged in the last year in different parts of Southern California," DeSantis said.
"When people are telling me that when they go shopping, they take off their jewelry because they don't want to get mugged, even in nice places in L.A., that's a huge, huge problem," DeSantis added.
The Governor has the mugging story in heavy rotation this week. He also worked it in during the Republican presidential debate, when he said he and the First Lady and he had "met three people, people who have been mugged on the street and that would have never happened 10 or 20 years ago."
Gripes about the Golden State have been a recurring theme of his campaign up until now, including cautionary tales about public safety in San Francisco.
"I was just in San Francisco. I saw — in 20 minutes on the ground — people defecating on the sidewalk. I saw people using fentanyl. I saw people smoking crack right there in the open, right there on the street. It was a civilization in decay," the Governor said at a Faith & Freedom Coalition event in June.
But the disapproval runs deeper than mugging and defecating for DeSantis.
During remarks to the Concerned Women for America, the Florida Governor and 2024 presidential candidate offered a "contrast" between the Sunshine State and the Golden State, which has a different view about the rights of minors than DeSantis' Florida.
"Look at the contrast we have between a state like Florida, which honors parents' rights, versus a state like California that is now doing legislation that says if you as a parent have a child — maybe like a 10-year-old son — and the son comes to you and says that they think that they're really a girl, if you say no, you could lose custody of your own kid," DeSantis said.
"That is an assault on parents' rights, that is an attack on the American family and in the state of Florida, those policies are dead on arrival."
DeSantis' ire was inspired by California's just-passed Assembly Bill 937, which compels judges to consider a "parent's affirmation of the child's gender identity or gender expression as part of the health, safety and welfare of the child."
The Governor, while at a Never Back Down bus tour stop in Iowa, said his presidential administration would not "let California regulate how farmers in Iowa conduct their business on things like, you know, these pork producers have to follow California law to do this stuff."
"It doesn't even make any sense," DeSantis said.
Earlier this year, in a 5-4 decision, the U.S. Supreme Court ruled in favor of a California law called Proposition 12, which mandates more room for breeding pigs. The court sided with the state against the National Pork Producers Council and the American Farm Bureau Federation, industry groups that contended California law would impose unreasonable burdens on pig farmers.
The California law holds "no person shall knowingly engage in a commercial sale within the state of whole pork meat for human food if the whole pork meat is the product of a breeding pig, or the product of the immediate offspring of a breeding pig, that was confined at any time during the production cycle for said product in an enclosure that fails to comply with all of the standards set forth in Chapter 10, Article 3, regarding Breeding Pigs."