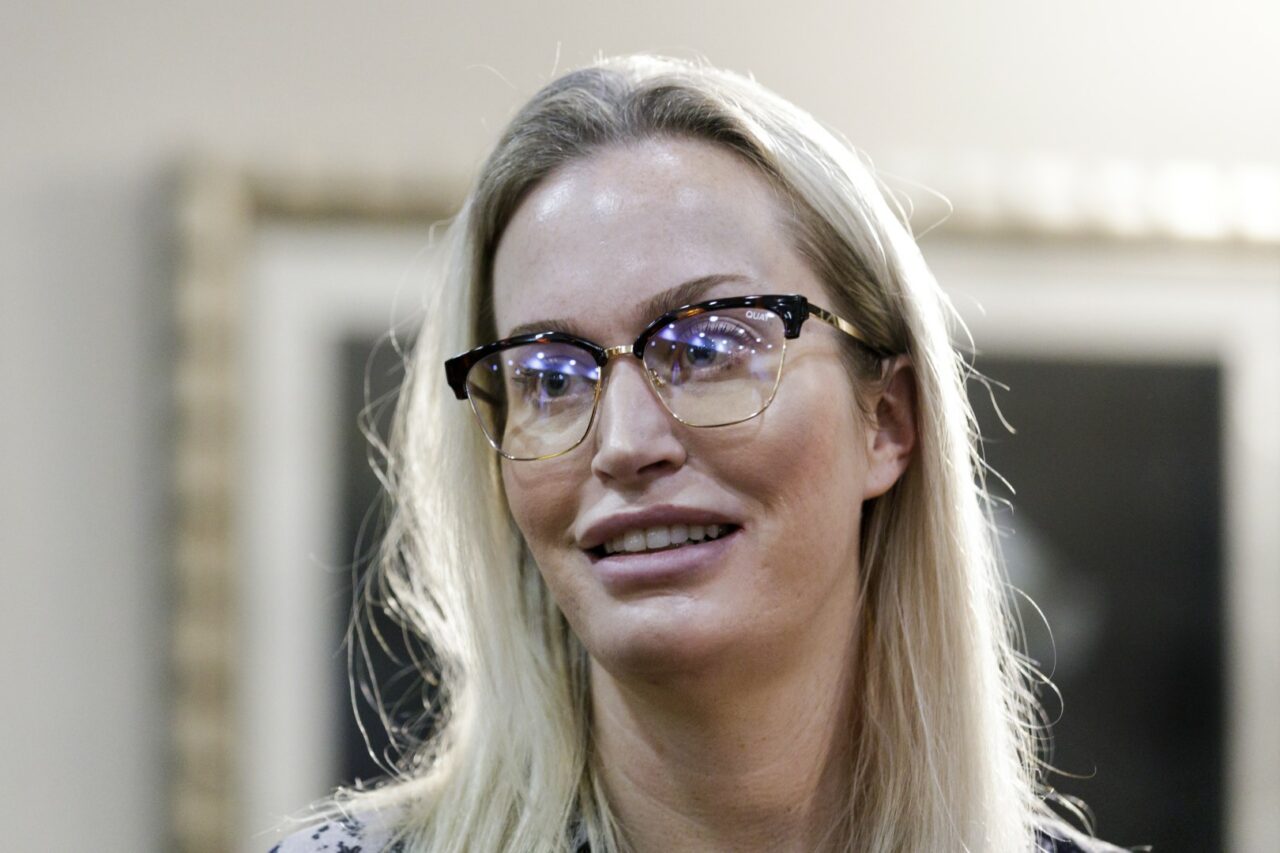 'He is going back to his roots as a Democrat, I think.'
Christina Pushaw has been one of the most prominent defenders of Gov. Ron DeSantis, and on Saturday she took her talents to a Twitter Space as time ran down on a pivotal third quarter of fundraising.
DeSantis is down to Trump by more than 50 points in some polls of the Republican field, but as has been the case with the DeSantis campaign, his current rapid response director made the case that the Governor has a singular ideological purity that others in the race (particularly Trump) lack.
Pushaw said DeSantis needed a "good performance this quarter that is better than the other candidates in the race," which could theoretically guide Republican opponents to "find a reason to exit stage left."
"They'll see there's no taking us down, like I said earlier. The left and some on the right. I wouldn't even call it the right. I mean, Magadonians (are) the left at this point with Trump's positions on like transgenderism, abortion," Pushaw said. "Like things that he's been saying lately, he is going back to his roots as a Democrat, I think."
"But anyway, so all of these different groups and power centers have kind of teamed up in an attempt to take down Ron DeSantis. It has not worked."
In addition to the "hard dollar donations," Pushaw stressed the importance of personal evangelizing for the Governor's campaign to counter misinformation that is apparently rampant.
"It doesn't mean they're ignorant. It just means they haven't had the time or the resources to go through all of the facts and sort it apart from, you know, all of the falsehoods and false narratives and biased media coverage that's out there. So even if you cannot donate financially, if you just help educate somebody in your life, somebody that you have a conversation with who might have, you know, a maybe an opinion of DeSantis that's formed based on false information," Pushaw contended.
"If you can help change their opinion in some way, like that's invaluable. That's something that, like I said earlier, you cannot even put a price on that," she affirmed.
Pushaw took questions, including on what some see as a likability gap between Trump and DeSantis. She said that people who worked for DeSantis knew the real Governor..
"I always say if everyone knew him as I know him as somebody who just worked with him, I feel like there would be no question who they would vote for, right? Because I could see every day, not only how smart he is and how, like, seriously he takes his job and how good his policies are, but I could see what kind of a person he is," she said, pointing out his dedication to natural disaster response while working to "prioritize his family."
"It's about being a public servant for him," Pushaw said. She added that he "doesn't lie for the camera" and he's devoted to his family.
While the Governor may not lie, Pushaw contended that some polls might, and that the race is in fact "wide open" despite lopsided margins in most polling in favor of Trump.
"So much of public polling is not used to measure public opinion. It's used to shape public opinion. And for those of you who used to listen to Rush Limbaugh, he talked about this quite a bit on his show," Pushaw said, adding that "he did say that public polling a lot of the time is used to shape public opinion in a way that somebody is paid for, right.
"And so that's not to say that all polls are false or all polls are bad or it's all BS. It's just to say, take it with a grain of salt because somebody has paid a lot of money for it."
Pushaw's hour and a half on the Twitter Space was seemingly worthwhile, with more than $11,000 raised.
"It shows the power of the grassroots," she said.