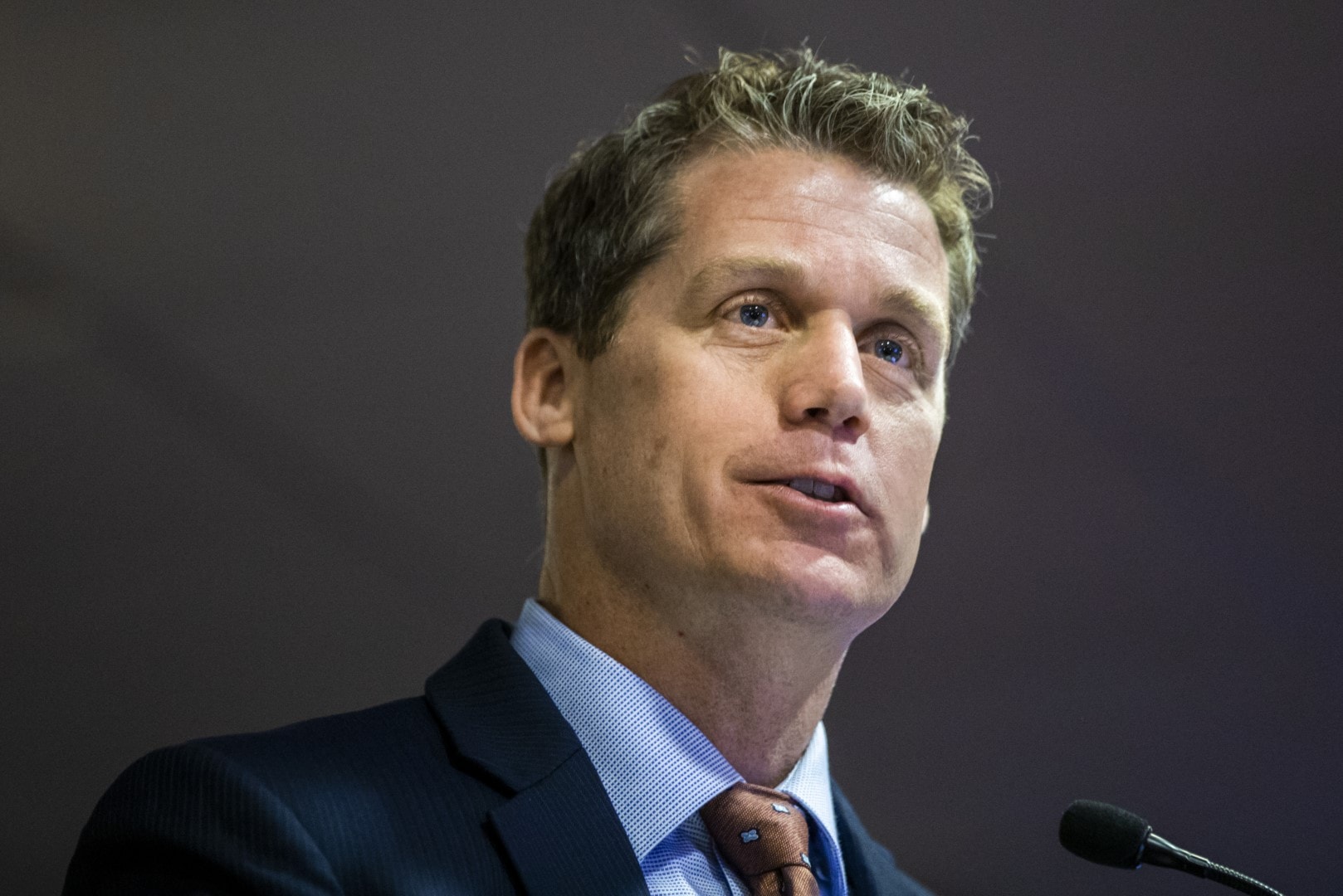 He's a tried-and-true state government professional.
Not unlike a sports team, the lobbying affiliate of a Big-Four firm is locking in a franchise player with its latest promotion of a state-government veteran.  
KPMG's Tallahassee government-services group announced on Monday the advancement of Chad Poppell to Principal. The firm also made a number of other internal elevations, part of a strategy to bring in and foster talent from the communities it serves. 
Poppell's ascension means he'll play an ever greater role at the firm. It's a great move for KPMG, given that Poppell boasts top-level experience under two separate Governors — a resume that any lobby shop in Tallahassee would jump at.
Poppell will continue to build on his earlier work at KPMG, namely in the areas of health care, IT services and health and human services. 
Partner Anthony Monaco said that Poppell brings "experience" and "credibility" to the table. 
"Chad is always personally and professionally invested, and he takes the success of a client very seriously," Monaco added. "We are fortunate to have such a skilled and experienced leader at KPMG." 
Poppell joined KPMG in 2021 as Managing Director for the Health and Government Solutions practice. He came to the firm after serving as secretary for the Department of Children and Families under Gov. Ron DeSantis' administration. Under Gov. Rick Scott's Tallahassee tenure, Poppell led the Department of Management Services.
KPMG also elevated Maggie Mickler to Managing Director, Monica Russell to Senior Director, David DiSalvo to Director and Brooke Vilardebo to Manager. 
Monaco said these moves mean there will be "a tremendous team" around Poppell in his new role. The internal promotions reflect what KPMG has dubbed its "Florida First" focus, coined for their prioritization of homegrown players at the firm.