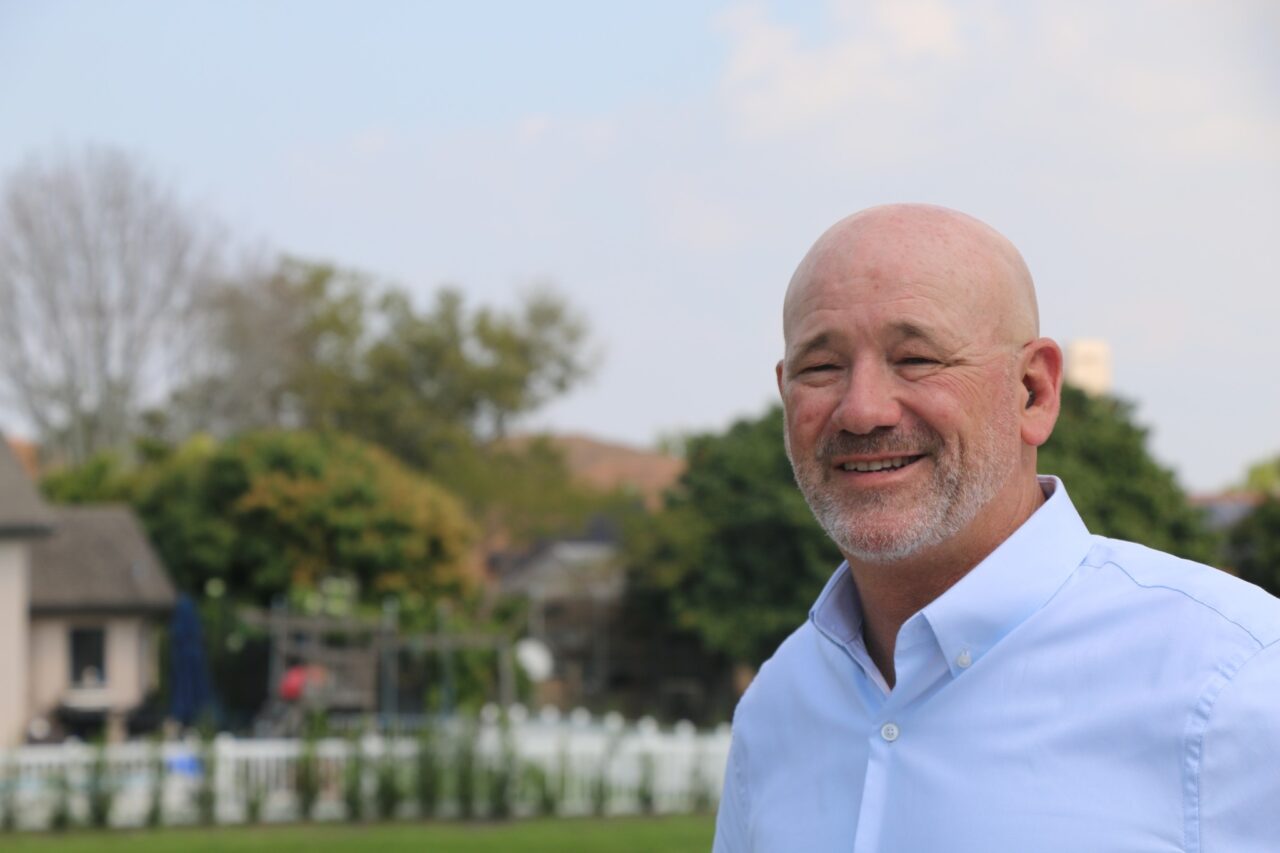 But Kennedy is showing strong grassroots support.
Republican Chris Scherer has more than doubled the amount of funds raised for election to the Pinellas County Commission compared to his Democratic opponent, Cookie Kennedy.
Scherer raised $27,535 in the third quarter, which includes fundraising and spending activity from July through September.
Kennedy actually raised more hard money during the third quarter, with $19,060 raised to her campaign during the same period compared to just $16,185 to Scherer's campaign.
But Scherer has raised more hard money overall, with more than $69,000 raised since entering the race, compared to just under $63,000 for Kennedy.
And Scherer has plenty of soft money available as well, with $11,350 raised in Q3 to his affiliated political committee, Friends of Chris Scherer. That account has raised nearly $62,000 since it opened in March.
Combined, Scherer has raised about $131,000 for the race compared to Kennedy's less than $63,000.
Scherer also has a significant cash-on-hand lead that more than doubles Kennedy's available funds. He has nearly $109,000 available while Kennedy has just shy of $46,000.
"I'm honored by this strong showing of support from the people of Pinellas County," Scherer said. "Our sustained momentum shows just how serious voters are about sending a proven leader with a 'can do' attitude to the County Commission to get results on issues like term limits, water quality, and public safety. We're just over one year out from this critical election, and together I know we will get the job done."
Top contributors to Scherer's political committee include the Building a Better Florida PC, which contributed $5,000. The PC is run by lobbyist Michael Corcoran. Its treasurer is Nancy Watkins, who also manages Scherer's PC. Its most significant recent contributions, totaling $250,000 in Q3, came from OD-EYEPAC, which supports the Florida Optometric Association. The same group dropped another $200,000 into the PAC in June.
Joseph C. White, a Belleair retiree, also contributed $5,000 to Scherer's PC.
His campaign took in top dollar contributions, the $1,000 maximum, from state Sen. Nick DiCeglie's PC and several individuals in finance, construction, insurance and real estate. St. Pete City Council member Ed Montanari, the only Republican on that board, donated $500.
His campaign brought in 44 individual contributions during Q3, for an average contribution of nearly $368.
Kennedy, meanwhile, brought in 101 individual contributions to her campaign for an average of nearly $189 each. She is touting robust grassroots support and the campaign says it's happy with the ground covered so far, noting Kennedy entered the race a month after Scherer and support from Pinellas County locals.
"I'm truly humbled by the outpouring of support from our community. This campaign is about representing the interests of Pinellas County residents, and it's heartwarming to see so many people believe in our vision," Kennedy said. "We're determined to work tirelessly to create positive change for our home, and this fundraising success is just the beginning."
Notable contributions to Kennedy's campaign include $1,000 from the Putting Community First PC, which is run by lawyer Jason Blank; St. Pete City Council member Gina Driscoll's PC; Gary Holcomb; Blue Sky Communities, which builds affordable housing; Will Conroy; and Trevor Burgess.
Pinellas County Commissioner Rene Flowers has made her preference of future colleague clear, with a $100 contribution to Kennedy's campaign. Ana Cruz, a prominent lobbyist and Tampa Mayor Jane Castor's partner, kicked in $250, as did former University of South Florida President Betty Castor, U.S. Rep. Kathy Castor's mother.
Former St. Pete City Council member Darden Rice kicked in $500 and Jim Kennedy, also a former member of St. Pete City Council, donated $250.
Kennedy brought in some in-kind support, including $100 from School Board member Caprice Edmond, $250 each from Jan Sharp and Kenny's Corner, and $863 from Coco's Crush IRB, all for event food.
She spent just over $9,000 during the period, with the most significant expenditure, $7,500, going to Jon Stewart Consulting. Other expenses included events, credit card fees and campaign supplies.
Scherer's campaign dropped more than $6,626, including nearly $4,000 to Robert Watkins & Co. for accounting services; more than $1,200 to Election Management Solutions for advertising; about $400 to Supernova Digital Communications for software and email services; and various expenses on supplies and credit card fees.
His PC spent just over $1,500 during Q3, most to Robert Watkins & Co. for accounting services.
The candidates are running for the District 1 seat currently held by Democrat Janet Long. Long is not seeking re-election, setting up an open race for a seat Republicans have long eyed for a flip.
Republicans recently flipped the political makeup of the Pinellas County Commission in the 2022 Midterms and are looking to grow that advantage with a Scherer victory next year.
They're also eyeing Charlie Justice's seat, with a bid by Republican Vincent Nowicki to unseat the longtime Democratic Commissioner.