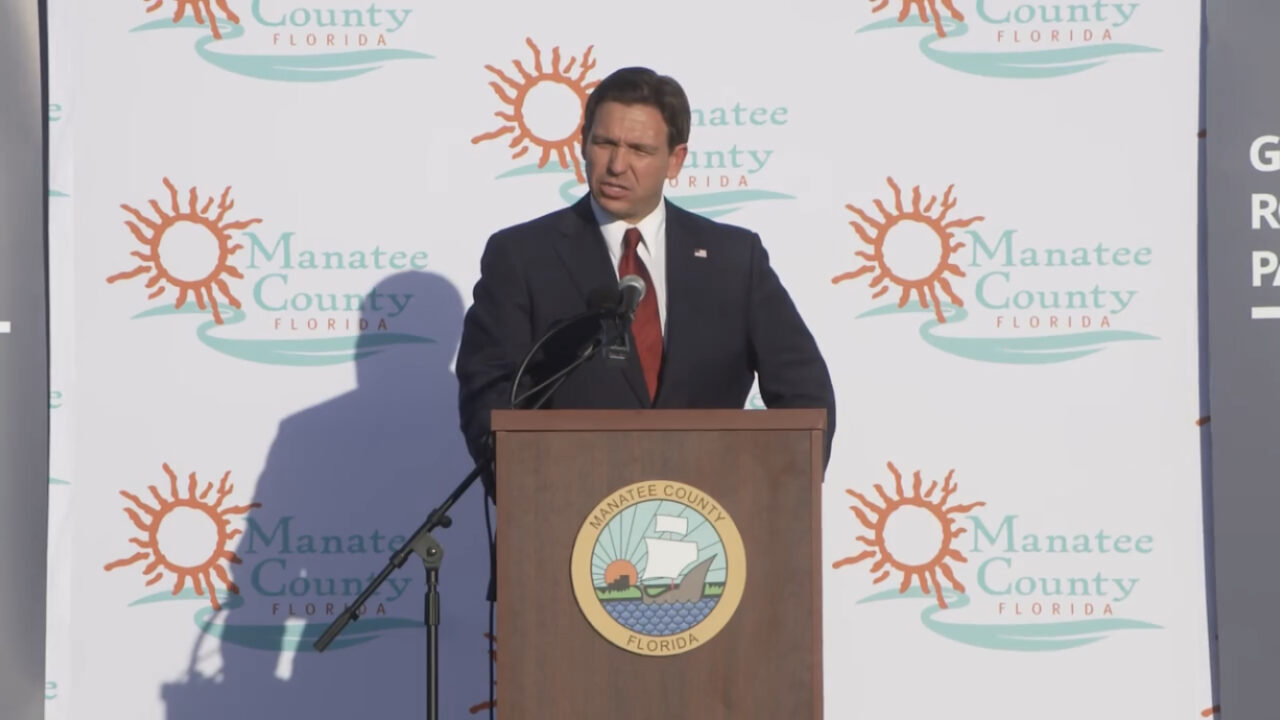 Can the UF football team prove the doubters (and the Governor) wrong on Saturday?
The football game once called the World's Largest Cocktail Party is headed to Jacksonville Saturday, but Gov. Ron DeSantis seemingly doesn't expect it to be much of a contest.
The Florida Governor already has gone on record suggesting that he expects the Florida Gators, who enter the contest with a respectable 5-2 record, to have problems matching the Georgia Bulldogs.
"I will say, as somebody who was born and raised in Florida, the Florida-Georgia game was a little easier lift for us back in the day than it is now. And you Georgians know what I mean," said DeSantis during an August campaign stop in the Peach State.
"We've done better on almost everything policywise. I can point out many things. College football has not necessarily been one of them. So we're trying to turn the corner," DeSantis added.
DeSantis similarly dismissed Billy Napier's squad during September comments to the California Republican Party.
While he noted that University of Florida was "the top ranked public university in America," he added quickly that he needed "their football team to start doing a little bit better."
It appears that gamblers on the game, which is in its traditional 3:30 p.m. time slot, are also leaning toward the Bulldogs, even though it appears there may be some play for savvy bettors regarding the point spread.
Per Sports Illustrated Sportsbook, the spread has been moving around, with the Bulldogs favored by roughly 14 points. Of course, as savvy bettors know, there is a world of difference between a 13.5-point spread and a 14.5-point spread, and shopping the lines is probably the right move for those looking to invest in the outcome of this game.
Will the Gators shock the world and prove the Governor wrong? People should know by Saturday evening either way.