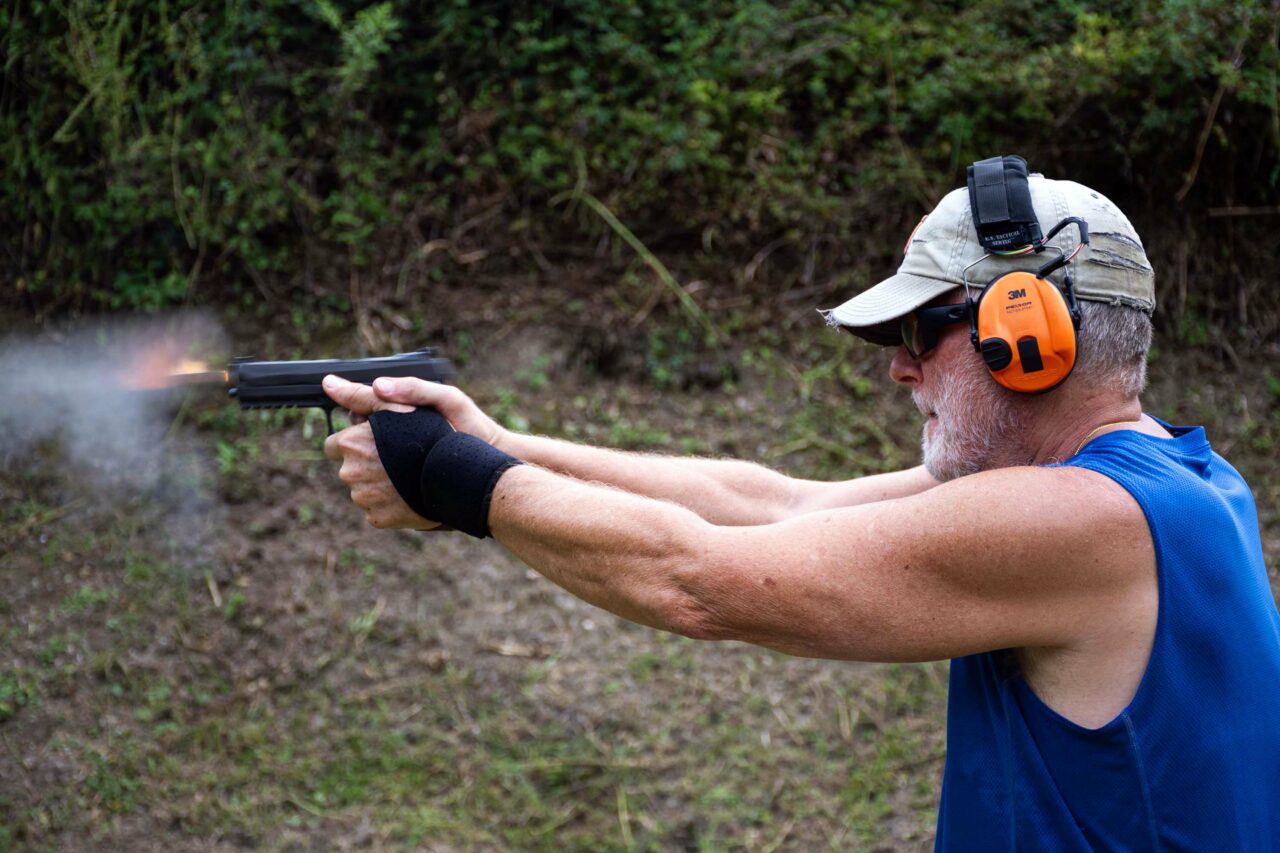 'It's better to hear these things in a classroom than a courtroom.'
Floridians no longer need a permit to carry a concealed firearm, and gun owners are overwhelmingly opting out of the safety and educational training once required for a license.
Firearms instructors are seeing a dramatic drop in student sign-ups for such courses, which teach safety and explain the state's laws about where and how gun owners can lawfully carry pistols and legally use them in self defense.
As more people forgo basic safety and legal training, instructors say they're concerned about the safety of communities — and the impacts to their businesses.
After the new state law went into effect, the number of people who applied for concealed carry permits — which are now optional and include hourslong classes on safety and legal issues — dropped by about 64% over the same three-month period a year ago. There are about 2.5 million people in Florida with concealed carry permits, according to state figures.
Besides the safety classes, advantages of having a permit in Florida allow gun buyers to avoid the three-day waiting period before they can pick up their new guns and carry their guns when traveling in states that recognize Florida's permits as valid. The initial cost for a permit is about $100, including fingerprinting. Felons and anyone under 21 can't carry a concealed weapon legally even under the new law.
Simon Foster of Lake Butler is a new gun owner who received his permit in November 2022. He believes there shouldn't be mandated training, but if he were to buy his first gun today, he would receive training anyway, he said.
"I'm not only a Black man, but a Black immigrant, so I would still get it because of the optics," said Foster, 39, who is from Jamaica. "When people see a Black man with a gun, they think, 'He's a criminal.' If I ever had contact with law enforcement for a self-defense situation, I'd be better off with a permit."
Foster wasn't always a fan of guns, however. He used to think they were impersonal and dangerous. In Jamaica, the laws are much stricter, and the only people he saw with guns were criminals, he said.
That changed when he immigrated to the United States in 2018.
"I started thinking to myself, 'Firearms are part of this country's culture. They're not going anywhere, so I should at least educate myself on them,'" he said. "Now I like them enough that they get me in trouble with my wife."
Even as the number of applicants for concealed carry permits fell after the new Florida law, gun sales have also dropped dramatically. The number of background checks for gun purchases in Florida since July 1 dropped 15% over the same period a year earlier and were 21% lower than during the same period in 2021. Those background checks do not perfectly correlate with the number of firearms sold but are the best barometer of sales available. Some buyers purchase multiple guns, accounting for a single background check, and others are disqualified after checks from buying.
Foster was trained by Mike Weeks, 52, owner of 2A Tactical and Training, who teaches eight-hour classes on his 11-acre property in Lake Butler, 25 miles north of Gainesville. His students learn gun law and safety and must fire a minimum of 50 rounds of live ammo. He used to teach full weekends every four weeks, but after July 1, he can only fill classes every four months.
"I used to have a waiting list. Now they tell me, 'I don't need training anymore, but I appreciate you calling me,'" Weeks said. "It's hard not to sound like you're trying to sell them something. So I try to frame it as, 'You still need training, if it's from me or someone else.'"
The business was intended to sustain him and his family after he retires from his full-time job at Gainesville Regional Utilities. But after the bill, he doesn't foresee growing the business, let alone leaning on it through retirement.
Concerns about gun violence inspired Doc Nguyen of Homefront Tactical in Jacksonville to teach gun safety, and he used to host classes of about a dozen students.
After a while, he became disturbed by the number of people he turned away who "sat through a class and didn't want to learn." The idea of these individuals carrying concealed weapons with his name on their certificates made him uncomfortable, and he considered closing, he said.
"But once I heard the news about the bill, it was like writing on the wall," Nguyen said. "I think it's gonna do much more harm than good."
Nguyen, 41, shut down in April before the law's enactment. Now, he designs military curricula.
Brian Doyle, 56, is president of Direct Hit Firearms Training in Pompano Beach, and he also is worried about guns in the hands of untrained users.
"I'm disheartened that people don't want to be educated —and that's what the state is telling them: that they don't need to be educated to carry a firearm," Doyle said.
He doesn't predict a rise in violent crime associated with the bill, but he is concerned about a bump in preventable mistakes by law-abiding citizens, which can ruin someone's record, open them up to lawsuits and — in some cases — involve someone dying.
Doyle regularly teaches students with court orders from the Broward County State Attorney's Office to take his class in exchange for reduced firearm negligence charges. Most of these students mistakenly carry their weapons into the airport.
"I'm a Second Amendment guy — I get it," Doyle said. "But if you're one of my clients and you come back to me with a court order because you broke the law, I'm not going to be happy."
His classes are designed to understand Florida law: what, where, when, and how to carry concealed. And like many instructors, he's seen a dip in attendance. Before the law changed, Doyle used to teach weekly classes of a dozen students. Now he teaches about six students every other week.
"We see a lot of people who say, 'I've been around guns all my life,' but then they realize how much they don't know," he said.
Having a permit can help even if someone breaks the law: If someone is found carrying a firearm within 1,000 feet of a school, having a concealed carry permit could bump a felony charge down to a misdemeanor.
"This law is almost a trick. It makes people think there's no reason to get a permit," said Christian Perez, 29, head instructor for Florida Defensive Training with locations around South Florida.
Perez teaches both law enforcement and civilian classes, and prior to July 1, he oversaw a civilian class of around 70 students. Now, he fills about 20 seats. Those who remain are the most motivated and eager to learn — some of them victims of violence or harassment, Perez said.
"There were many students who didn't care and only took the class because the state made them, but some education is better than none," Perez said. "It's better to hear these things in a classroom than a courtroom."
For one of Perez's students, Phillip Peterson, the training may have saved his daughter's life.
Peterson and his wife felt vulnerable during the COVID-19 pandemic, and they decided to put themselves and their two children through Florida Defensive Training courses.
"The training ended up protecting my daughter after a close call in a parking lot," he said. A man approached his daughter's car and cornered her as she tried to drive away. "From her training, she knew to protect herself and not to freeze up."
___
This story was produced by Fresh Take Florida, a news service of the University of Florida College of Journalism and Communications. The reporter can be reached at [email protected]. You can donate to support our students here.