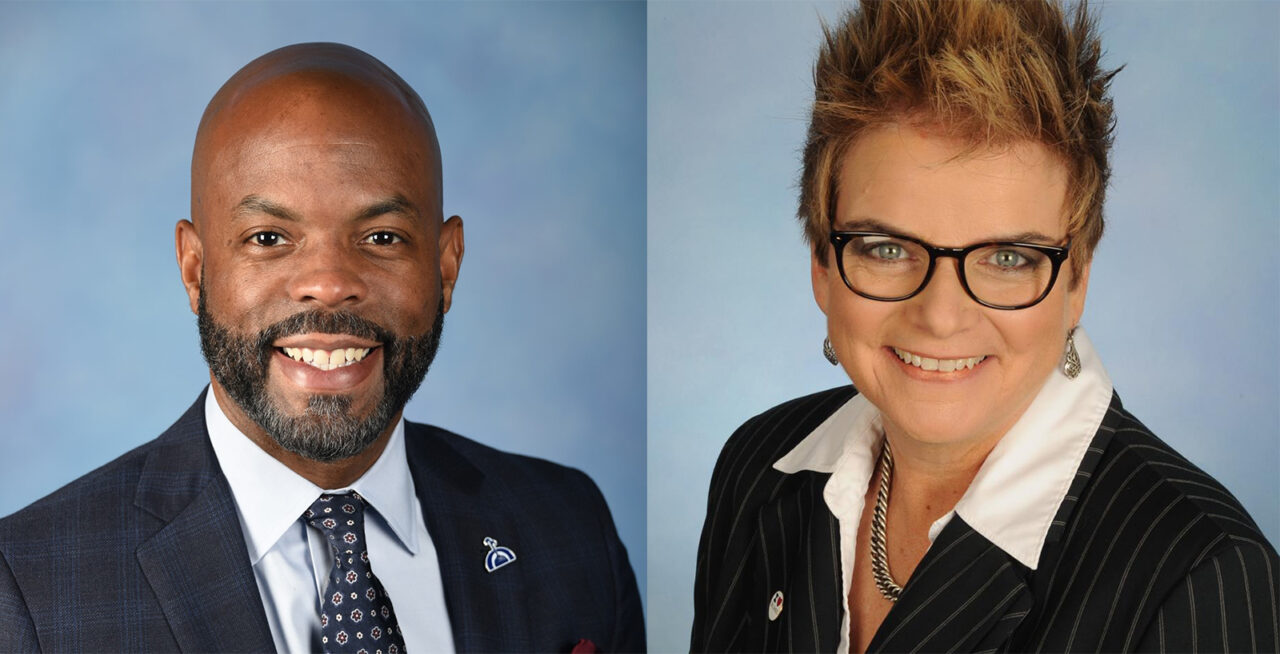 City voters are staying the course.
Orlando voters have re-elected two incumbents to the City Council. District 2 City Commissioner Patty Sheehan defeated two challengers.
"And yes, I had a drag queen at my victory party," she said.
With all votes counted and unofficial election results in, Sheehan won 64.4% of the vote, while IFCO Systems executive Katie Koch won 25.6% and Republican political consultant Randy Ross took 10%. By securing more than 50%, Sheehan avoided a runoff.
Meanwhile, District 4 City Commissioner Bakari Burns fended off a challenge to his re-election. Burns won 82% to opponent Rufus Hawkins' 18%.
Sheehan, the first openly gay official elected to any office in Florida, has held her seat on the City Council since 2000. That makes her the longest-serving elected official in Orlando history as she enters a seventh term.
She celebrated her win at Quantum Leap Winery in Orlando, where a drag queen added flamboyance to a night also rich with congratulations.
"I am ectatstic," Sheehan said. "They threw all the negative nonsense they could at me. I resoundingly won, and I'm delighted. They tried to use my sexuality. It was a lot of nonsense. I work hard and that's what really matters to voters. I advocate for inclusion and diversity."
Ross, an openly gay man, conceded immediately after votes were counted.
"Congratulations to Commissioner Sheehan," he said. "While disappointed in turnout, I appreciate all the support I received and much like in professional wrestling. .. there's always another round."
In Sheehan's time in office, the Colonialtown leader served as a face of the city after the 2016 Pulse shooting. But she's also pushed for more community gardens and a bicycling beltway through the city. She pushed for the restoration and expansion of Lake Eola Park.
"The voters have re-elected me time and time again," Sheehan said. "I think that's because they want expertise and want someone at the helm who knows what is going on."
Both Ross and Koch argued the city in recent years had seen a significant decline in safety and rise in crime to the point where downtown no longer feels safe.
"What that incumbent has been doing is not working," Koch said.
Ross also heavily criticized the city's role in the recent turmoil at the onePULSE Foundation, which recently abandoned efforts to establish a museum at the site of the 2016 Pulse nightclub shooting.
"We need a task force that will systematically put the best interest of all parties front and center and once and for all give the community closure," Ross said.
Sheehan raised in excess of $84,000 to defend the seat. Through Nov. 2, she had spent almost $54,000 of that.
Ross, by comparison, raised about $37,000 and spent about $18,000.
Koch, in comparison, collected $225 over the course of the campaign.
Burns, meanwhile, is wrapping his first term on the Orlando City Council.
He came into office after winning his seat in 2019, beating former Sen. Gary Siplin for an open seat.
Since then, he has focused extensively on affordable housing, and sees literal groundwork that both erases blight in the community and sets up a chance for attainable housing in a community with rapidly rising rents. He points to a development breaking ground on Fruitland Boulevard.
"I'm confident in the record that we are running on," Burns said. "I don't take anything for granted. But I ask voters in District 6 to look at what I said I was going to do and then what I have done. I see this as my evaluation period."
Hawkins had spoken to the Orlando Sentinel editorial board about his candidacy and said he felt the district still had unmet infrastructure needs.
"These are issues I would look at and evaluate from Day 1," he said.
Burns has spent significantly more to defend the seat, collecting more than $58,000 in donations and spending about $36,000 of that through Nov. 2.
But Hawkins also made a notable investment in the race, reporting almost $12,000 in contributions and expending about $10,000 of that.