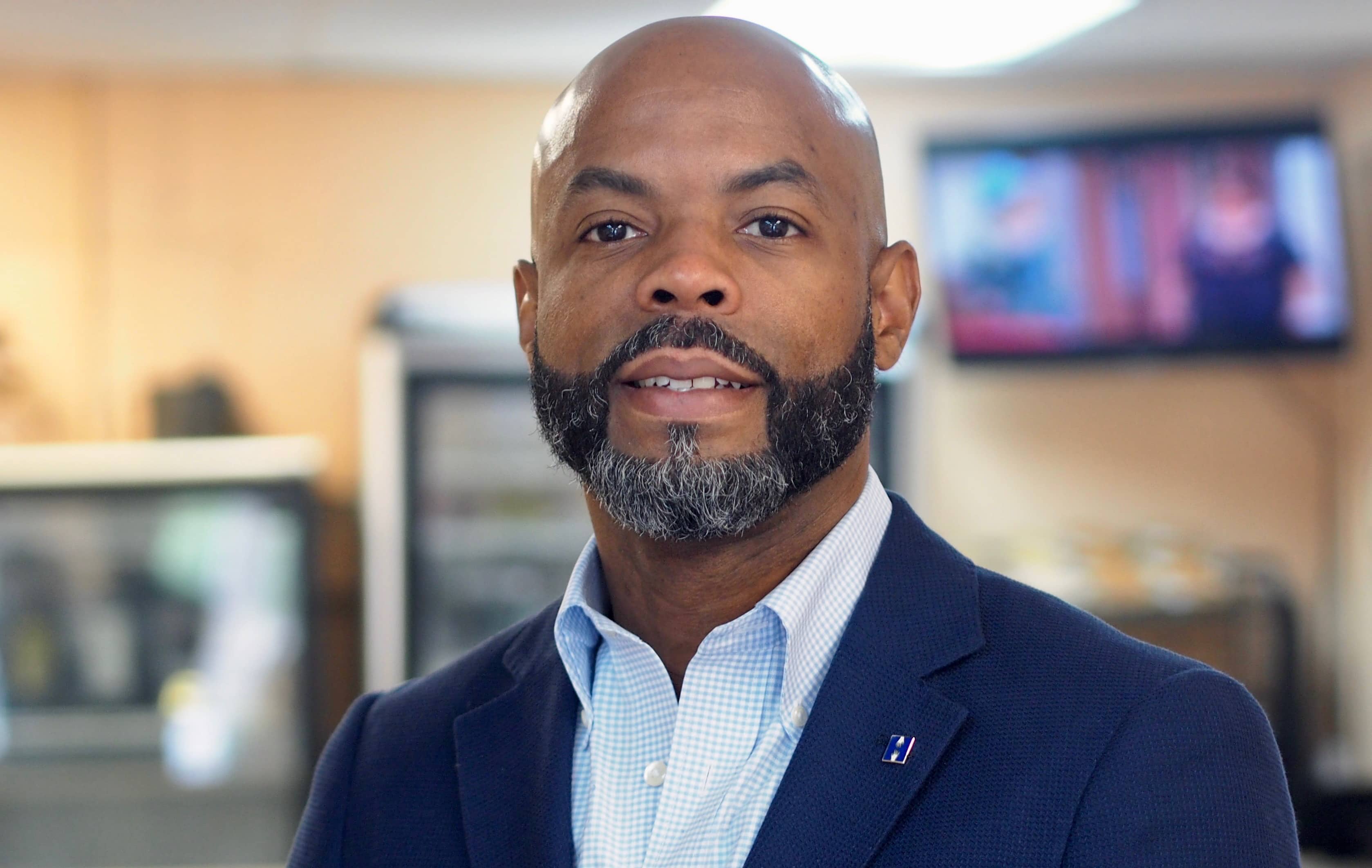 Burns dominates walk-in votes to defeat Gary Siplin
Political newcomer Bakari Burns soundly defeated veteran public official Gary Siplin in an Orlando City Council runoff election Tuesday, after the two had finished a closer first and second in an indecisive November contest for the city's District 6 seat.
Burns, 45, dominated election day and early voting in an election with an extremely light turnout. With advantages Burns already had built through vote-by-mail and early voting, he buried Siplin 68 to 32 in the final unofficial tally, sending the former state Senator to another election defeat.
The runoff election drew 2,914 ballots, from just under 12 percent of the district's registered voters.
For some time now, Burns has been a steady, behind-the-scenes force, serving on community boards and commissions while building and leading a seven-clinic chain of his Orange Blossom Center for Family Health to provide health services in low-income communities throughout Central Florida.
"From day one we said this campaign is all about people," Burns said Tuesday night. "We recognize it was time that District 6 of the city of Orlando truly had a people's champion, who is going to fight for them, truly to serve the people."
Burns said he wants to work on short term goals in the first 90 days or so of improving communications with the district and organizing neighborhood associations to work with his office.
"I'm excited to, one, get a chance to serve, that's my main thing. I know I have a lot to learn, I'm willing to learn. I have a lot of people I want to sit down and talk with. As I'm learning, I want to bring the people along with me," Burns added. "So we're going to address some low-hanging fruit, and then focus on some of the bigger, longer-term issues."
The election marked a failed attempt by Siplin to return to office to represent a district that largely overlaps one that is served by his wife, Orange County Commissioner Victoria Siplin. He had served ten years in the Florida Senate and two years before that in the Florida House of Representatives. But Siplin now has lost three straight elections, including two attempts to return to the Florida Senate, in 2014 and 2016.
Siplin had run on a platform of building partnerships between government, business and non-profits to address jobs and improving housing in the district. He had raised far more campaign money than Burns, but he fell flat at the polls during a time of low turnout.
Burns received 58 percent of the vote-by-mail votes, and then completely dominated among voters who actually came in to vote, taking about 80 percent of the early and election day votes.
He will succeed Orlando City Commissioner Sam Ings, who has held the District 6 seat since 2006, but who unsuccessfully ran for Mayor this year rather than seek reelection.
In November Burns came out on top with 45 percent, to 39 percent for Siplin and 15 percent for Lawanna Gelzer, who was eliminated. In that Nov. 5 election, Orlando Mayor Buddy Dyer was reelected to a fifth full term. Earlier in the fall District 2 Commissioner Tony Ortiz, and District 4 Commissioner Patty Sheehan won reelections as they went unchallenged.
District 6 covers much of Orlando's southwest end, incorporates a handful of low-income, mostly African American neighborhoods including Washington Shores and Richmond Heights, but stretches southward to include Universal Orlando Resort and the northern half of the International Drive corridor, with a  handful of more affluent neighborhoods.