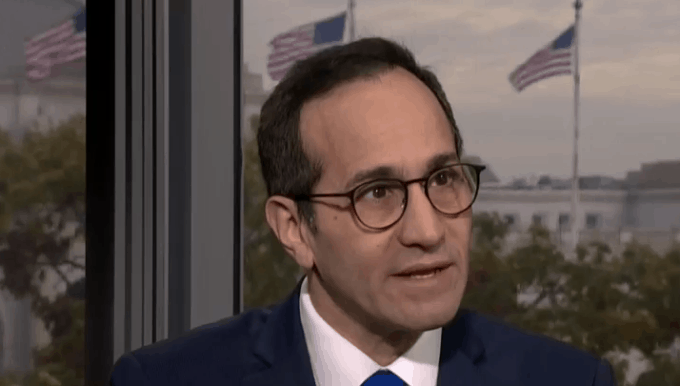 The Coral Gables securities attorney was among three finalists interviewed publicly for the position that has been open since Rubin was fired in July.
Russell Weigel will succeed Ronald Rubin as Office of Financial Regulation (OFR) Commissioner.
Gov. Ron DeSantis and the Cabinet approved the Coral Gables lawyer during a Monday Cabinet meeting.
DeSantis was backed by state Chief Financial Officer Jimmy Patronis and Attorney General Ashley Moody, while Agriculture Commissioner Nikki Fried abstained.
"I am pleased to be selected to serve this great state as commissioner of the Florida Office of Financial Regulation," said the new commissioner in a statement. "I look forward to working with Gov. DeSantis, CFO Patronis, Attorney General Moody, and Commissioner Fried to continue to fulfill OFR's mission of growing the financial services industry and protecting Floridians from financial fraud."
Weigel, who brings 25 years of experience as a securities attorney, was among three finalists interviewed publicly for the position that has been open since July. DeSantis and the Cabinet fired Rubin that month after OFR received complaints of sexual harassment and inappropriate comments by the former Comissioner in the workplace.
Weigel beat out David Weintraub, a investor-plaintiff's lawyer from Plantation, and Joseph Hudgins, an executive with Naples' First Florida Integrity Bank, for the position.
A Floridian for more than 30 years, Weigel earned his law degree from the University of Miami School of Law. After working as a Securities and Exchange Commission enforcement attorney from 1990 to 2001, Weigel founded his own securities firm in 2005.
Weigel's salary will be $166,000, the same that Rubin's was. The OFR Commissioner manages nearly 360 employees and an operating budget of about $41 million a year.
Fried, the sole Democrat in the Cabinet, abstained on the motion to appoint Weigel but joined the other members in approving his salary. In the July motion to fire Rubin, she withheld her vote, citing public notice concerns.
"I am glad that the Office of Financial Regulation will finally have leadership, but I wish this had been a more transparent process," Fried said. "While I appreciate all applicants for the position, I am not confident that the most-qualified applicants were among the final candidates. Because of these concerns, I did not participate in today's vote to appoint a new commissioner."
There was no discussion during Monday's Cabinet meeting. But following Tuesday's Cabinet meeting, DeSantis told reporters he liked Weigel's experience.
"Understanding the issues, which I think he did, but then needing somebody that could actually manage the organization. I think that that was the consensus from the Cabinet," DeSantis said.
Also Tuesday, Patronis called Fried's abstention a "rookie movie. But Fried pushed back.
"I think that me abstaining was showing my objection to the process. That's something that I've been very vocal on from Day 1, our first Cabinet meeting," Fried said.
"There's a lot of conversations happening behind closed doors that by the time the Cabinet meeting actually starts, decisions have been made and outside of sunshine."
The Governor knocked Rubin and his time at OFR.
"Obviously given what had happened with the original appointee, we just wanted to make sure that this was going to be a smooth leadership," DeSantis said. "I actually think it's been run a lot better since we got rid of the other guy just in the interim to be honest."
The Governor and Cabinet can collectively hire and fire government positions including the OFR Commissioner.
In August, then-Department of Financial Services general counsel Peter Penrod suggested Rubin may face perjury and other charges for what Penrod described as patently false statements while defending himself.
Then in late September, Rubin sued the state, arguing he was denied public records for his "investigation of racketeering, political corruption, abuse of power and misuse of taxpayer money at the highest levels."
Rubin was once an enforcement attorney for the federal Consumer Financial Protection Bureau and worked at the U.S. Securities and Exchange Commission. He had been a "self-employed freelance writer" for over three years before taking the OFR job.
___
The News Service of Florida contributed to this post.