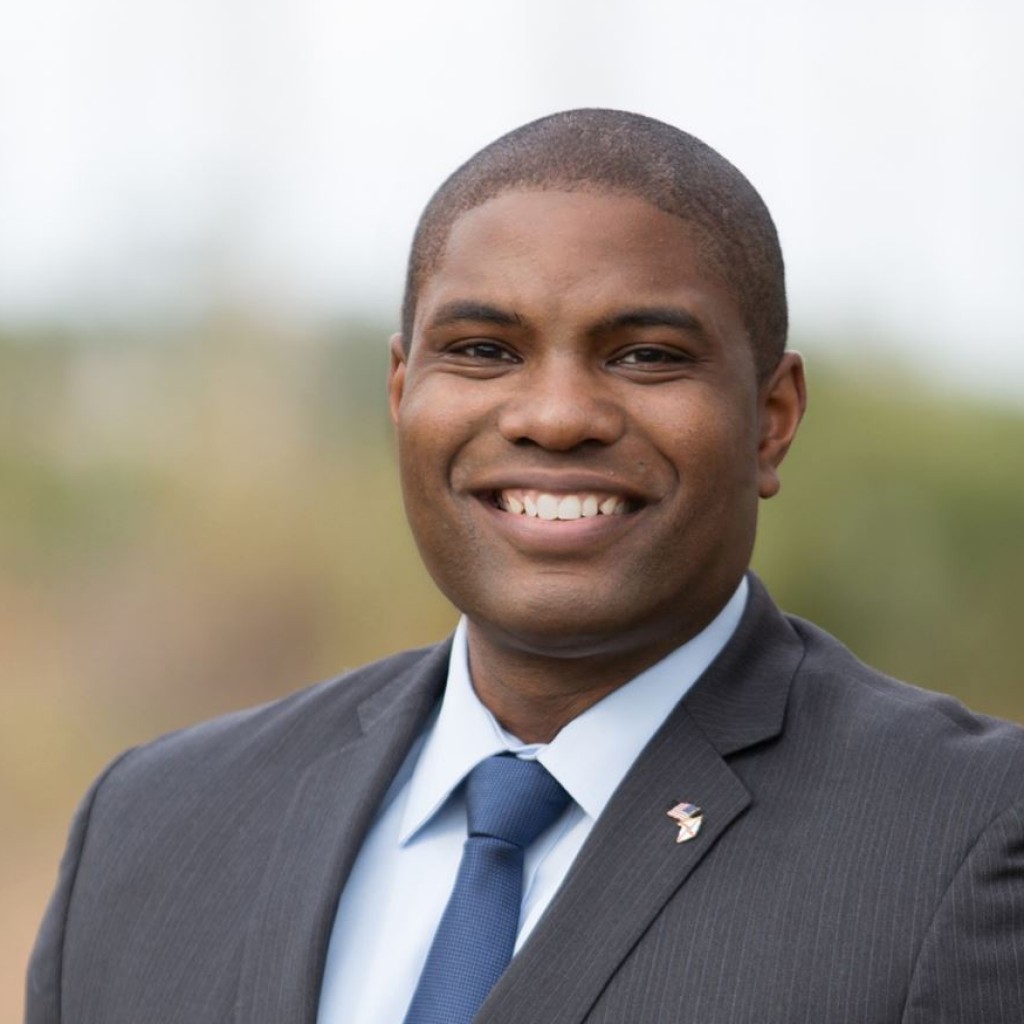 In a safe Republican district, ideology trumps most everything, and no one will be able to get to the right of Donalds.
News has come in the last week that Fort Myers Mayor Randy Henderson and state Rep. Heather Fitzenhagen will both join the busy Republican field to replace exiting U.S. Rep. Francis Rooney in Florida's 19th Congressional District.
To the keen eye, though, it appears at least one more formidable candidate may be preparing for a serious run.
Shortly after news broke that Rooney would not seek reelection, state Rep. Byron Donalds, a Naples Republican, confirmed he was strongly considering a run.
Last week, the Naples Daily News published an op-ed by Donalds titled "Black Floridians are Thriving Under President Trump" prompting me to tweet "Someone's thinking of running for Congress …"
Because we at Florida Politics try to have our finger on the political pulse more than any other outlet, I did some digging to try to figure out where Rep. Donalds fits into the already crowded CD 19 field.
There are already strong contenders in their own right. My friend, House Majority Leader Dane Eagle, launched with strong fundraising and endorsements.
Henderson is a Mayor from the heart of CD 19 and has some of his own money to spend. But after popping the hood, it appears Donalds may be one of the strongest contenders if he joins.
Consider this: Since late October, Donalds has been enjoying a lot of face time with and attention from President Donald Trump and those in his orbit.
As Florida Politics reported, he traveled to South Carolina in late October to present Trump an award for his work on criminal justice reform. Donalds has been working on CJR since he was first elected to the Florida House in 2016.
In his award presentation speech, Donalds credited Trump with changing "the viewpoint of criminal justice reform in the Republican Party."
A little more than a week later, Donalds was invited to the Black Voices for Trump coalition launch in Atlanta where he fired out a tweet supportive of the President.
Donald Trump Jr. promptly retweeted it.
The following week, Donalds tweeted a clip of a TV interview he did about President Trump that racked up nearly 125,000 organic views and was, again, retweeted by Trump Jr.
Last week, Trump 2020 Senior Adviser and girlfriend to Trump Jr., Kimberly Guilfoyle tweeted Donalds' Naples Daily News op-ed.
As Florida political watchers now know well, President Trump is not shy about getting involved in a Republican primary if he has a preference. Time will tell.
Aside from the Trump-world attention, sources say Donalds has been huddling with advisers and meeting with potential donors and supportive groups.
Word is the National Rifle Association — which wields tremendous power in GOP primaries — is very interested in a Donalds candidacy as he would be the only A-rated state Legislator in the race because of his vote against the Parkland bill.
It would be a significant opportunity for the NRA to draw a line in the sand against Eagle, Fitzenhagen and Rommel (assuming he gets in) after they voted in favor of the 2018 law, which the NRA considered to be a major gun control policy in one of their bellwether states.
For better or worse, the NRA does enjoy sending a message.
In a safe Republican district, ideology trumps most everything, and no one will be able to get to the right of Donalds.
On top of his A-rating from the NRA, Donalds has an A lifetime score from the Club for Growth, an A+ from Americans for Prosperity — Florida, a 100% A from the Florida Chamber of Commerce and an A+ Champion of the Family designation from the anti-abortion Florida Family Policy Council.
His unique opportunities with President Trump and his strong legislative track record provide him the foundation for a very strong run.
In the Florida House, Donalds is known as a skilled Legislator and debater, especially on two topics he can strongly lay claim to moving the needle on: criminal justice reform and school choice.
It's also worth noting that those two issues are of particular importance right now to Republican power brokers and financiers as they are viewed as public policies of strategic importance for attracting more racial minorities to the Republican Party nationally.
Add that to his picturesque young family — he's a married father of three whose school-choice activist wife, Erika Donalds, has served on the Collier County School Board and the Florida Constitutional Revision Commission while also co-founding the conservative Coalition of School Board Members — and you have a formidable candidate in a crowded field.
Together, Donalds and his wife helped co-found a classical public charter school in Naples where he served on the board for several years. Previously, Gov. Rick Scott appointed Donalds to the Board of Trustees for Southwestern State College in Fort Myers.
The primary question for Donalds will be: Can he raise the money?
Only time will tell. But for now, in-tune political watchers should be looking over their shoulder to see what his decision will be.