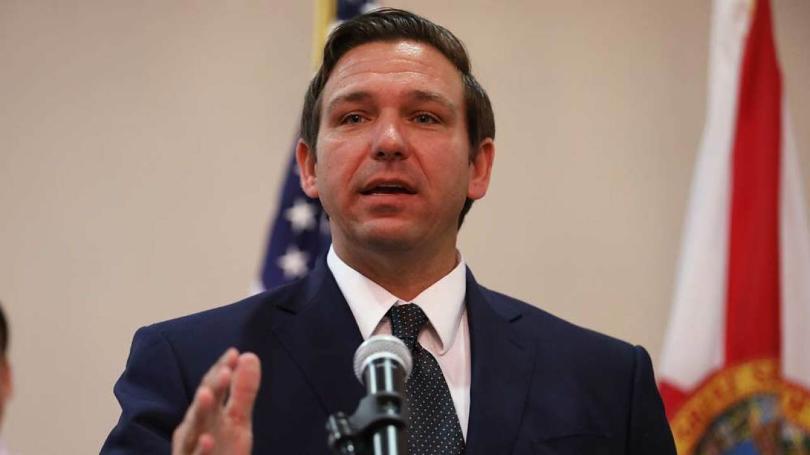 DeSantis was a last-minute addition to this year's event, appearing before the group Tuesday afternoon.
Gov. Ron DeSantis gave his outlook on the state's economic and regulatory future Tuesday afternoon as he addressed attendees of the Florida TaxWatch 40th annual meeting.
DeSantis was a last-minute addition to this year's event, which began Monday at The Breakers in Palm Beach.
The Governor was introduced by Pat Neal, a former state Senator who now serves as Florida TaxWatch's chairman. Neal called DeSantis "one of the most successful Governors in Florida history."
The group releases an annual "Budget Turkey Watch Report," offering budget veto recommendations for the Governor, who has line-item veto power. Last Session, Gov. Ron DeSantis vetoed 193 items in total, 49 of which were among the programs listed in TaxWatch's report. Those 49 programs totaled nearly $45 million in cuts.
DeSantis tackled his budget outlook up front, attempting to contrast Florida to the more free-spending New York.
"We did a budget last year, signed into law, that was just under $91 billion. New York state has less people now than Florida, and yet their budget is roughly twice the size of the budget of the state of Florida," DeSantis told the audience, referencing New York's $175 budget.
"But if you look at their infrastructure, their roads, I mean some of these roads are horrific. It's not only that they're bad, it's like I get motion sickness driving on some of these things. And so all this money, where does it go?"
The GOP Governor touted his more conservative economic policy, arguing it was necessary to attract business investment into the Sunshine state.
"When you foster a good economic climate, when you maintain low tax rates — and obviously when it comes to income, no tax rate at all — what you do is that you can attract more investment," DeSantis said.
"We live in a highly mobile society. It is not that difficult to pick up and move and decide to invest in other places. [It was a] much more difficult proposition 100 years ago, even 50 years ago. Well now, that's something that happens every single day."
He also hit on the topic of regulatory reform. DeSantis has long been an advocate of deregulation and sounded hopeful the Legislature would tackle the issue in the upcoming 2020 Session.
"We're also trying to, in this Legislative Session, remove barriers for success," DeSantis said. "And one of the things we can do in Florida is really roll back a very oppressive occupational licensing regime."
DeSantis also put forward an idea to force the Legislature to renew licensing requirements every few years.
"If they're really good, if they're really important to protect the public health — and I think for sure some are — then there will be no problem for the Legislature to reauthorize that every five, six, however many years you choose to do on that."
The Governor echoed Transportation Secretary Elaine Chao, who spoke to the group Monday night. Chao outlined the federal government's efforts to cut regulations under President Donald Trump, with the goal of reducing the scope of government.
DeSantis argued that goal is a prudent one, citing his time serving in the federal government as a member of the House of Representatives.
"If you did nothing, it seemed like government would always get bigger. And that was the default. I think the default should be that if you do nothing, then government actually gets smaller because that means that we have more freedom and opportunity."
DeSantis also tackled the recent vacancies in the Supreme Court after Trump's appointment of Justices Barbara Lagoa and Robert Luck to federal circuit posts. He says he expects to name their replacements as early as next month.
"There's a whole application process," DeSantis said.
"There will be a list of names that get certified and presented to me. And then, this will probably be some time in January, where I'll be able to have a list and then look and pick two names."
Tuesday's 25-minute speech also saw the Governor tout his overall agenda, from approving environmental funding and school choice measures last Session to pushing for an increase in starting teacher pay in 2020.
Those policy initiatives have led DeSantis to revel in moving from D.C. government to Tallahassee.
"I'm privileged to be able to serve as the Governor. There's a lot more you can do as Governor than as one of 435 in the Congress," DeSantis told the crowd before closing with a joke.
"You know, any time people that I served with say, 'Oh man, we miss you up here,' I tell them, 'I don't miss you.' I banged my head against the wall for six years. Why did I need to do that for another two years?"