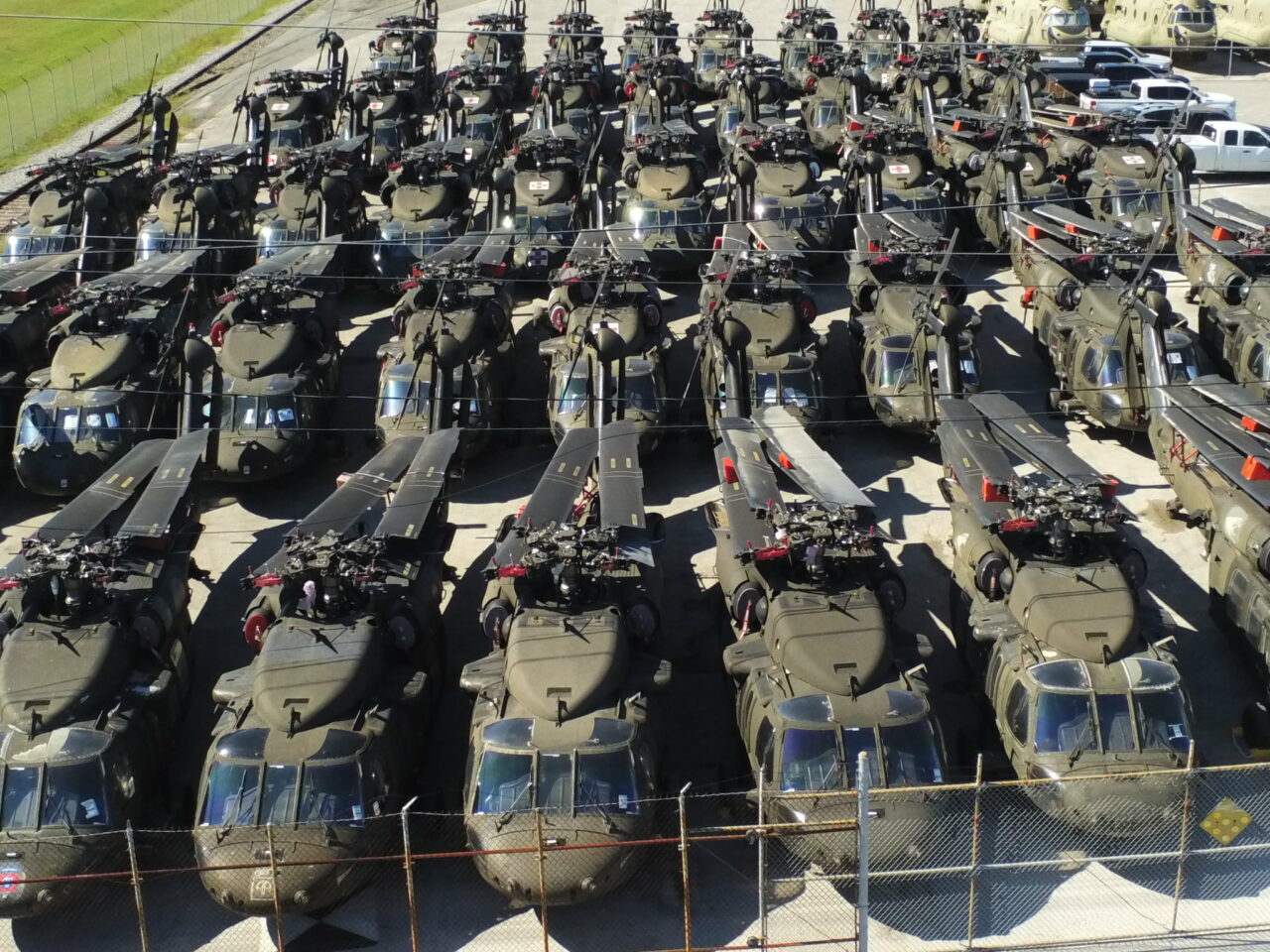 'One of our most important roles at JAXPORT is serving as a U.S. Strategic Seaport.'
The Jacksonville Port Authority, better known as JAXPORT, has facilitated the movement of 877 pieces of military equipment, including dozens of aircraft, to support Operation Inherent Resolve in Iraq and Syria.
The aircraft and other equipment were moved through the Blount Island Marine Terminal after the U.S. Army's South Carolina-based 841st Transportation Battalion shipped them to support the 82nd Combat Aviation Brigade's deployment to the Middle East.
Operation Inherent Resolve is fighting terrorist groups. The Blount Island Marine Terminal was ideal for completing the loading mission due to its proximity to Fort Liberty in North Carolina, and its availability of staging areas and deepwater piers.
"One of our most important roles at JAXPORT is serving as a U.S. Strategic Seaport," said JAXPORT CEO Eric Green. "The strength of Jacksonville's transportation network and experienced maritime service providers complement our capabilities to serve our nation's military forces any time the need arises."
JAXPORT is one of 17 strategic seaports throughout the U.S. on call constantly to move U.S. military cargo to further efforts related to national defense, foreign humanitarian aid and disaster relief. It is the only strategic seaport in Florida with that designation.
Operation Inherent Resolve is the U.S. military's name for its war against the Islamic State. The Joint Task Force mission is to advise, assist and enable partner forces to secure defeat against IS and to establish an enduring security cooperation framework.
It is not related to U.S. military aid to Israel as it continues its conflict against Hamas.