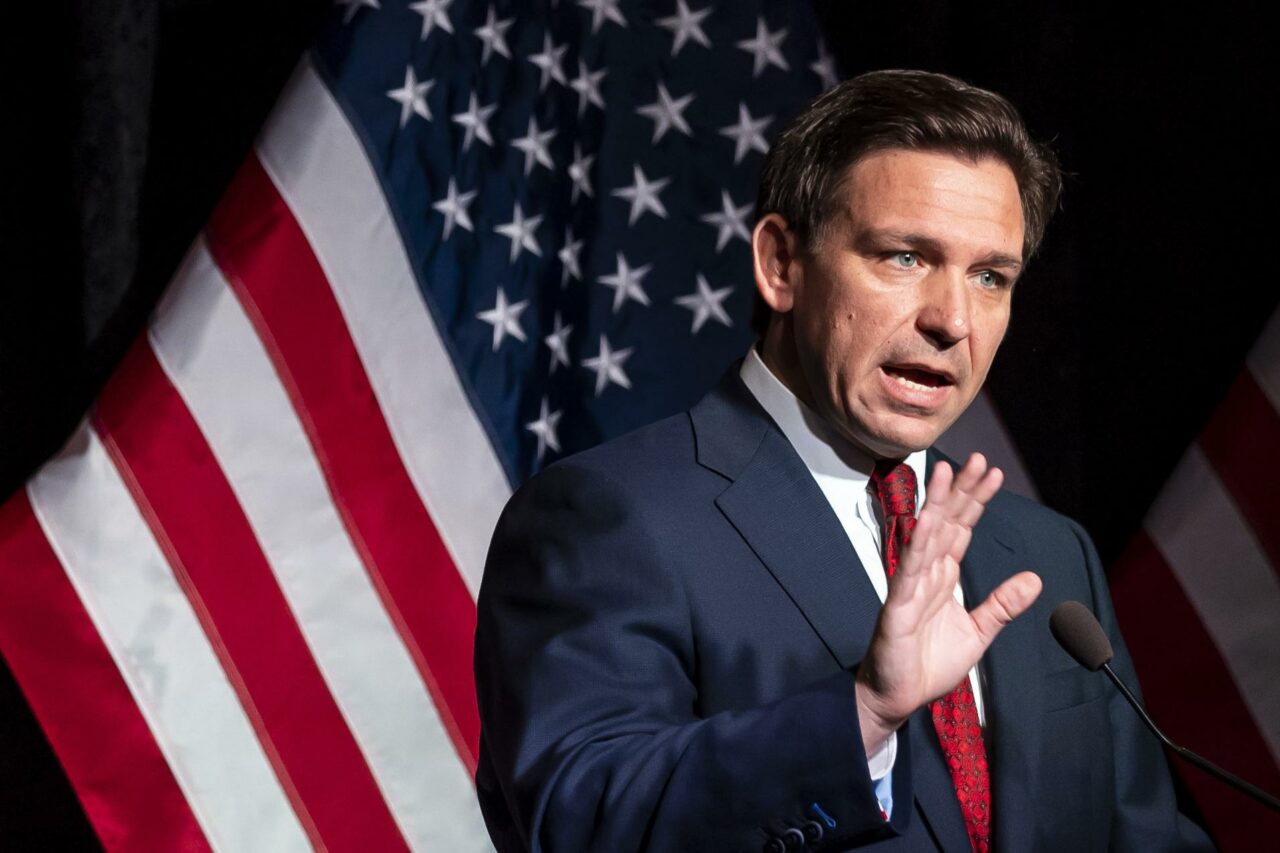 The Governor calls the UN a 'morally bankrupt hotbed of antisemitism.'
Gov. Ron DeSantis is reacting to the United States abstaining from voting against so-called "humanitarian pauses" in Israel's war in Gaza with a call to "defund" the United Nations.
"We will unequivocally support Israel, take names, make it clear those countries who are hostile to Israel risk their relations with us, and defund the UN. No longer should American taxpayer dollars support this corrupt, morally bankrupt hotbed of antisemitism that empowers our enemies and coddles dictators and the worst human rights abusers," DeSantis posted to X on Thursday.
DeSantis' X account spotlighted a report from Israel National News which noted that the United States was one of three nations abstaining from an otherwise unanimous call for Israel to take a break from its ongoing attempts to root out Hamas after the Oct. 7 attacks. Malta drafted the resolution.
The measure called for "urgent and extended humanitarian pauses and corridors throughout the Gaza Strip for a sufficient number of days to enable, consistent with international humanitarian law, the full, rapid, safe, and unhindered humanitarian access for United Nations humanitarian agencies and their implementing partners," the release of "all hostages held by Hamas and other groups, especially children," and a "refrain from depriving the civilian population in the Gaza strip of basic services and humanitarian assistance."
DeSantis blames the U.S. position on the President, who is hosting the Chinese leader in California this week.
"That Joe Biden doesn't have the moral conscience to have his Ambassador to the UN veto this nonsense that doesn't even condemn Hamas while he is dining with Xi (Jinping) in San Francisco shows you who he seeks to placate. This ends in my admin," the Governor vowed.
DeSantis' post represents the second foreign policy pronouncement from Florida's First Couple in the last 24 hours. First Lady Casey DeSantis responded to a plea from Israel for America's First Lady, Jill Biden, to call for release of hostages, in what seemed to be an attempt to preview how she would handle such an issue if her husband is elected in November 2024.
"Shouldn't even have to ask for this to be said, and it can't be said loud enough. Hamas must release every single hostage immediately, lay down their weapons, and unequivocally surrender. Release all hostages NOW!" she said.
The DeSantises' tough talk thus far isn't resonating with voters in one key early state, which is pivotal to their dwindling hopes of getting the GOP presidential nomination.
The Des Moines Register/NBC News/Mediacom Iowa Poll conducted from Oct. 22 to Oct. 26 shows that just 9% of likely Hawkeye State caucus participants believe the Florida Governor is the best bet in the GOP field to address the situation in the Middle East.
To put that number in perspective, that's a little more than half of the 16% of Iowans who say they support his presidential run.