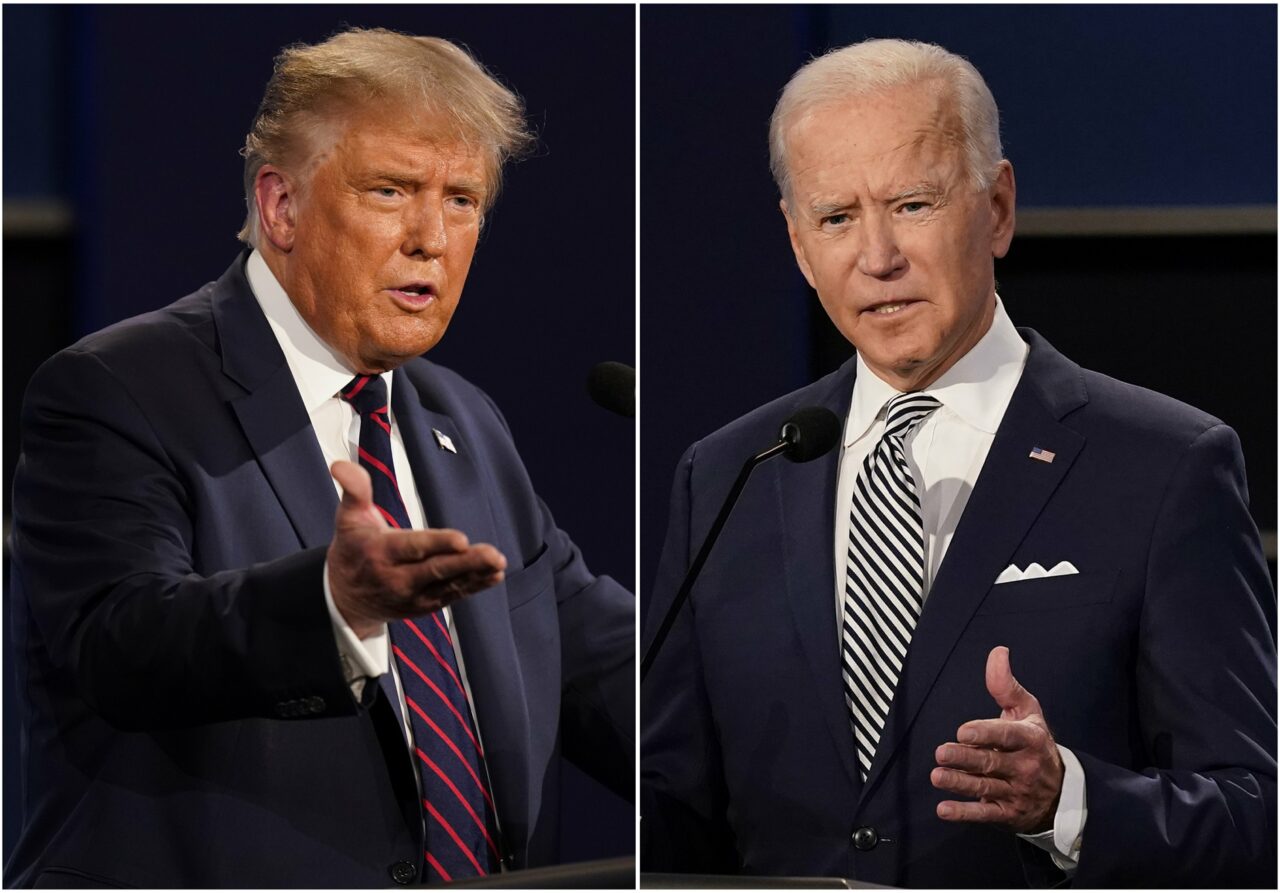 Voters still have a poor opinion of the former President, just a worse opinion of the sitting one.
If the election were held today, former President Donald Trump would win Florida's electoral votes over President Joe Biden, according to a new poll.
Survey results released by Florida Atlantic University's Mainstreet Research show 49% of registered voters would vote Trump, and just 39% would pick Biden. Another 10% intend to vote for another candidate.
Results include answers from 946 voters surveyed between Oct. 27 and Nov. 11, and pollsters report a margin of error of 3.2 percentage points.
That puts Trump in a strong position to once again win the Sunshine State's electoral votes, as he did in 2020 and in 2016. When he lost nationwide to Biden in 2020, Trump won his home state by 3 percentage points.
The poll found Trump dominating Biden among male voters, with more than 58% of those surveyed saying they will vote for the Republican and around 35% planning to vote for the Democrat. Biden holds a slight 42%-40% edge among women voters.
Biden also curiously has an advantage among older voters, who favor the Democratic incumbent 47% to 44%. But all other age demographics want to return to a Trump presidency.
Among voters ages 18 to 34, the Republican leads 38% to 30%. That younger voter set is the most likely to bolt the two-party system, with a sizable 28% saying they plan to vote for another choice.
Trump's strongest lead comes among voters ages 35 to 49, where he leads Biden 62% to 27%. Among voters ages 50 to 64, Trump leads 53% to 42%.
Hispanic voters in Florida say they would choose Trump over Biden as well, 55% to 31%. That's a larger margin than the edge the Republican holds with White voters, where about 52% favor Trump and 37% want Biden. Black voters pick Biden over Trump 71% to 17%.
But notably, pollsters found Trump remains generally unpopular with voters. About 54% have an unfavorable opinion of the ex-President, with 46% holding a strongly unfavorable view. Only 43% have a favorable view, and only 34% have a strongly favorable one.
That's still significantly better performance, however, than Biden. About 62% of Florida voters have a poor view of the sitting President, with 52%, more than half, strongly disapproving of his job performance as President. Only 36% of voters approve of Biden's job performance, and only 20% strongly approve.
Pollsters also tested Gov. Ron DeSantis, who comes in as a distant second for the GOP nomination to Trump in the poll, against Biden. The Republican Governor leads Biden in his state 47% to 39%. The number of voters in the matchup who selected "other" in the survey jumped to 13% in a Biden-DeSantis matchup.
A bare 50% approve of DeSantis' performance as Governor, with 49% disapproving.