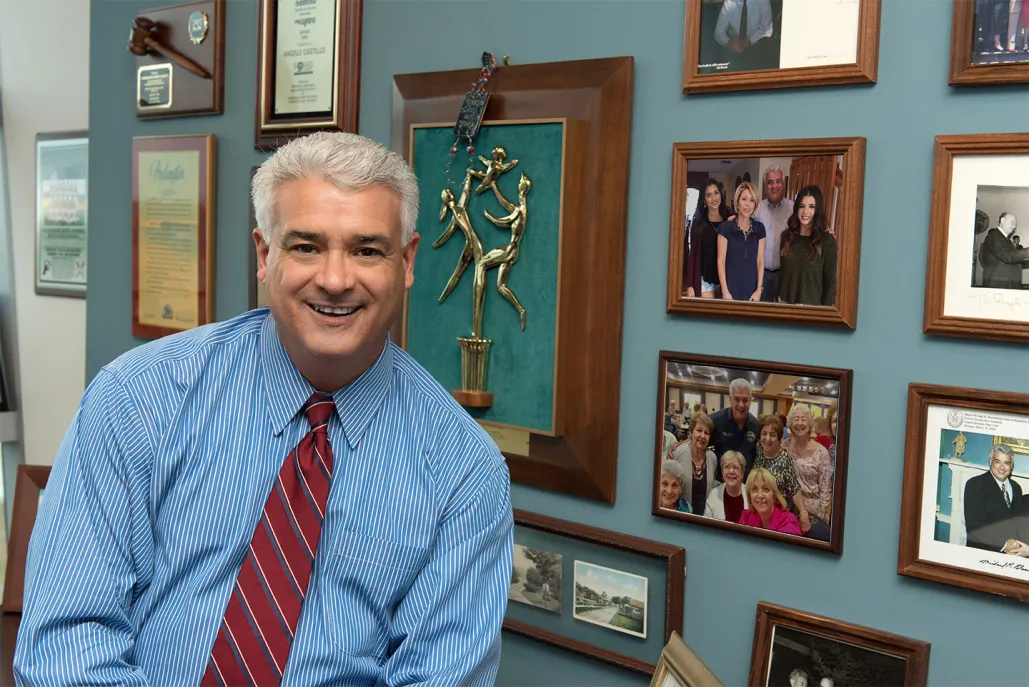 Castillo leads in every demographic, all but one with a majority of voters.
Angelo Castillo appears to be a strong front-runner for Pembroke Pines Mayor, according to internal polling his campaign shared with Florida Politics.
The poll, taken by Public Communicators Group Oct. 23-27, shows Castillo leading in every demographic and overall, with 60% support. The poll shows majority support in each of the city's four Commission districts and with support across parties.
"I am deeply humbled by the outpouring of support from every corner of Pembroke Pines," Castillo said. "This campaign has always been about bringing our community together, and seeing such a broad base of support reinforces the strength of our collective vision. I am inspired by the trust you have placed in me and I renew my commitment to work tirelessly for the betterment of our city."
Castillo has served on the Pembroke Pines City Commission since 2004. He was the first Hispanic American elected to the board in 30 years.
Throughout his tenure, Castillo has served as Vice Mayor four times, and has been a member of the Broward County Charter Review Commission. Castillo is a former Chair and current member of the Broward County Planning Council, the Broward County Metropolitan Planning Organizations, and the local Tourist Development Council.
The internal polling showed Castillo with nearly 62% support overall, with challengers Elizabeth Burns and Iris Siple each trailing significantly at about 19% support. The campaign attributes Castillo's strong showing in the poll to 75% name recognition and a net favorability rating of +36.
The campaign told Florida Politics those numbers are consistent with previous internal polling that put Castillo similarly at 63% support against only Siple, who claimed just 37% support in that May polling, before Burns had entered the race.
Castillo's strongest support comes from District 4, which he currently represents on the City Commission, at more than 74%. District 3 voters posted nearly 59% support, while Districts 1 and 2 landed at nearly 52% and just over 50%, respectively.
Among other demographics, Castillo has majority support in all but one — Black voters. There, he claims 47% support, still far more than his competitors. Castillo's strong support is, not surprisingly as a Cuban American, from Hispanic and Latino voters, who showed 72% support in the poll.
And Castillo has broad cross-party appeal. Though the Mayor's race and City Commission races are nonpartisan, Castillo is a registered Democrat, according to the most recent L2 voter data. Yet he posts 67% support among Republican voters, and secured an endorsement from the Republican Liberty Caucus Chair in Broward County, Robert Sutton, who previously served as Chair of the Broward GOP.
Democrats, meanwhile, support Castillo at 57%.
The poll surveyed 2,655 Pembroke Pines residents, with a margin of error of +/- 3.5 percentage points.
"As we continue to grow our campaign and build support, I'm looking forward to speaking with voters across our community, learning more about your concerns, and building a future that can make all our residents proud," Castillo said.