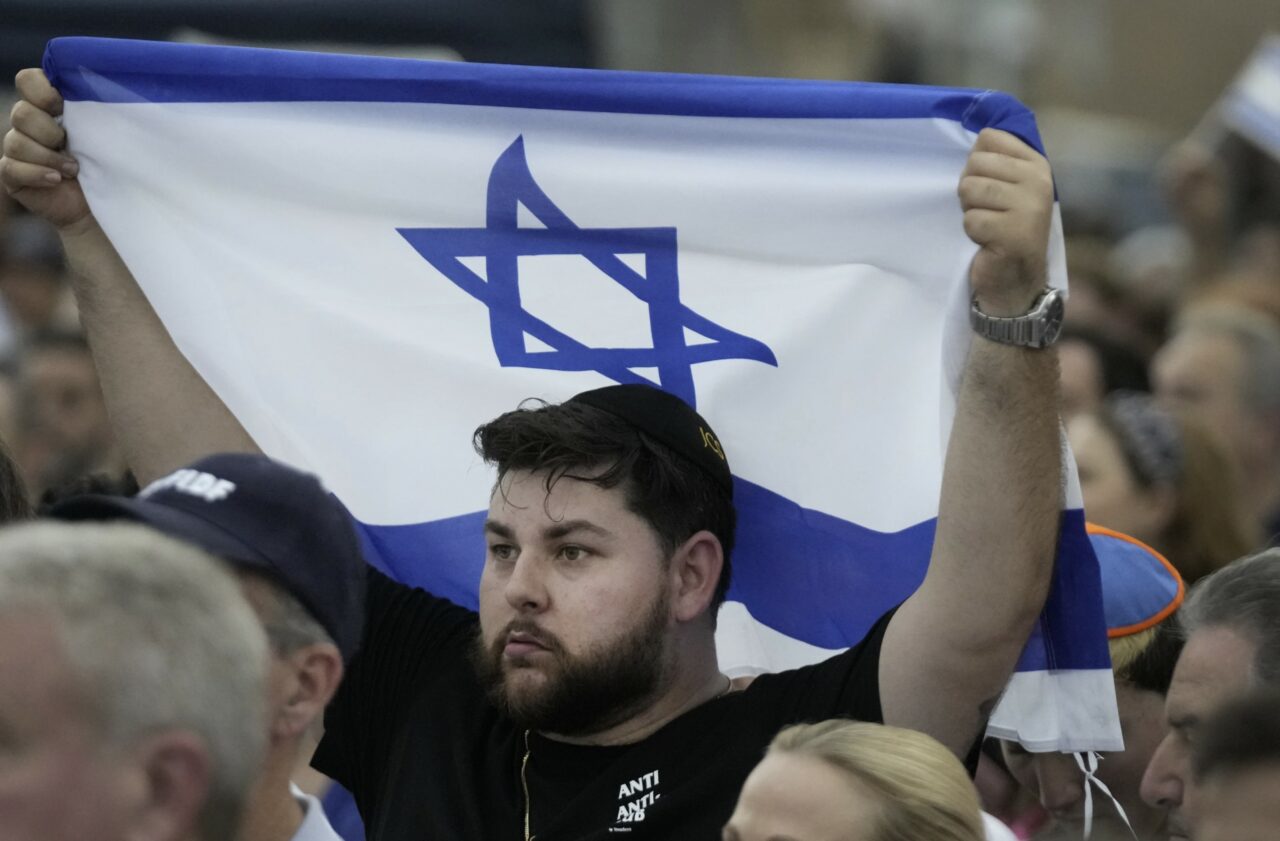 'This suggests that there is a gap in historic knowledge about the conflict and other situations in the Middle East among this younger group.'
Florida's young voters aren't quite as unified as their older counterparts when it comes to supporting Israel.
About a third side with the Middle East democracy, while the remainder either back Palestinians or are ambivalent about the subject.
That's according to a new poll from Florida Atlantic University (FAU), which found 34% of voters under 35 side with Israel compared to 30% who prefer the cause of residents in the West Bank and Gaza strip.
Meanwhile, 35% percent of Generation Z and younger millennials said they were unsure whether they cared about either.
"What is particularly notable here is the number of these younger voters who have no sympathy for either group or don't know is greater than those who support Israelis or Palestinians," Rachel Harris, the Gimelstob Eminent Scholar Chair of Judaic Studies at FAU, said in a statement.
"This suggests that there is a gap in historic knowledge about the conflict and other situations in the Middle East among this younger group."
Support for Israel is far stronger statewide when counting all age groups, with 59% of respondents saying they favor the democratic nation over Palestinians, for whom 14% of residents signaled more sympathy.
The survey, conducted for FAU by Canadian public opinion data firm Mainstreet Research, ran Oct. 27-Nov. 11 and has a 3.2-percentage-point margin of error. Pollsters took answers from 946 randomly selected adult Floridians by text.
When separated by age, gender, region, ethnicity, income and educational attainment, the only group with which support for Palestinians is greater is among Black voters.
Nearly 33% said they sympathize with Palestinian compared to 28% who sided with Israelis. Thirty-two percent refused to pick a side, while 7.5% said they didn't know enough to weigh in on the issue.
"This may speak to efforts among activists since the 1970s (to) parallel the African American experience with the Palestinian experience," Harris said.
Also of note, support for Israel among Democrats (39%) is less than half that of Republican voters, among whom 85% chose Israel in the survey. About 4.5% of GOP respondents sided with Palestinians, compared to more than a quarter of Democrats.
Support among independent voters went 44% for Israel and 15% for Palestinians. The rest couldn't say or didn't know.
Members of the Hamas terrorists group that governs Gaza murdered about 1,200 people, raped and injured thousands more and kidnapped an estimated 240 civilians in Israel Oct. 7 in the deadliest day for Jewish people since the Holocaust.
Israel responded with force, conducting a nearly one-month bombing campaign before deploying ground troops in late October to take out Hamas militants who have used a complex tunnel network below Gaza's civilian areas to evade the airstrikes.
The Hamas-controlled Palestinian Ministry of Health says the death toll in the 17.37-square-mile territory has exceeded 11,000 people since the war began.