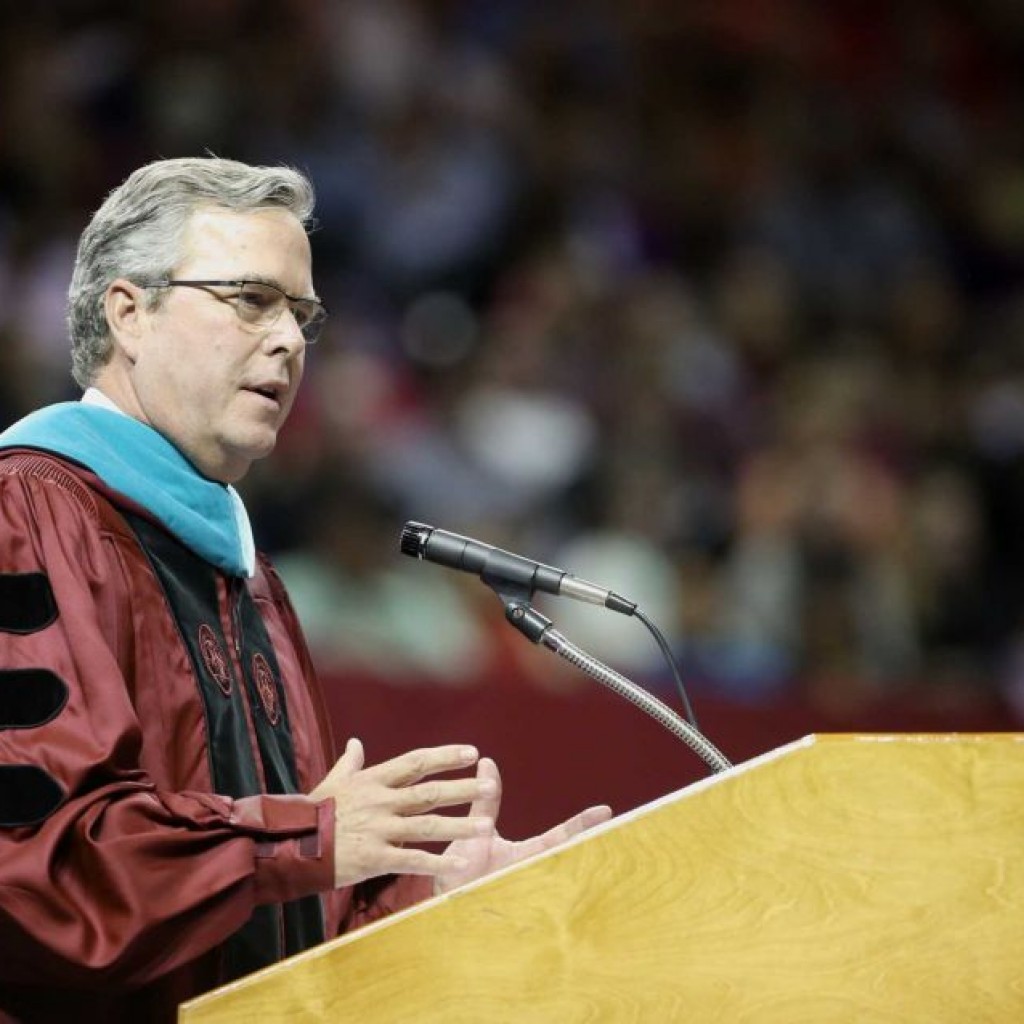 On Sunday morning, the Tampa Bay Times reported that Jeb Bush urged a group of New York conservatives in 2013 to support fracking at the same time he was involved with a private equity group that was raising $40 million for a company acquiring fracking wells.
The Adam Smith/Alex Leary penned story also reported that fracking is a "family affair," as son George P. Bush helped found FracStart Logistics, a company that provides for fracking. They reported that one of FracStar's managing partners is De Soto Partners, which is co-owned by Jeb Bush and 31-year-old Jeb Bush Jr. FracStar has been renamed Proforce Energy Services.
Pouncing on the story is NextGen Climate, the California-based pro-environmental group founded by former hedge fund manager Tom Steyer. The group sent out a mass e-mail to their supporters with the complete text of the Times story on Monday, as well as a demand that Bush should be more forthcoming about his investments.
"Gov. Bush should explain the details behind his investments in Proforce Energy Services and Inflection Energy, and whether or not it's appropriate for a 2016 presidential hopeful to fail to disclose the fact that he's pushing policies that will increase his personal wealth," the organization writes in a statement.
NextGen Climate has become the financial equivalent of the Koch Brothers for the Democrats, as the group spent more than $74 million during the 2014 election cycle, almost exclusively for Democratic candidates.
The Times' story also reports that at a fundraiser in Colorado last year, Bush was critical of a proposed ballot initiative that would have given local governments more control over oil and gas drilling. "The idea that in Colorado you would have a referendum to eliminate hydraulic fracking and horizontal drilling that creates wealth and prosperity, high-wage jobs for people in Colorado, is one of the dumbest things I've ever heard," Bush was quoted as saying.
The former Florida governor told the Times that he was working on separating his business interests from his policy positions as he moves closer to an official bid for the GOP nomination for president in 2016.
"I'm unraveling from every aspect of my business, both the investing company as well as the consulting business. Pretty much there," he said, adding, "At the proper time, should I go forward (with a run for president), I'll give the people every opportunity to look at everything and they can make their own mind up."
This is not the first time that Jeb Bush has accused of making money off of his public policy positions.  For years, Bush's critics have alleged that Bush could be using his education reform crusade for personal gain. However Bush spokesperson Kristy Campbell told the New Yorker earlier this year that "Governor Bush does not personally profit in any way from his education-reform advocacy work."