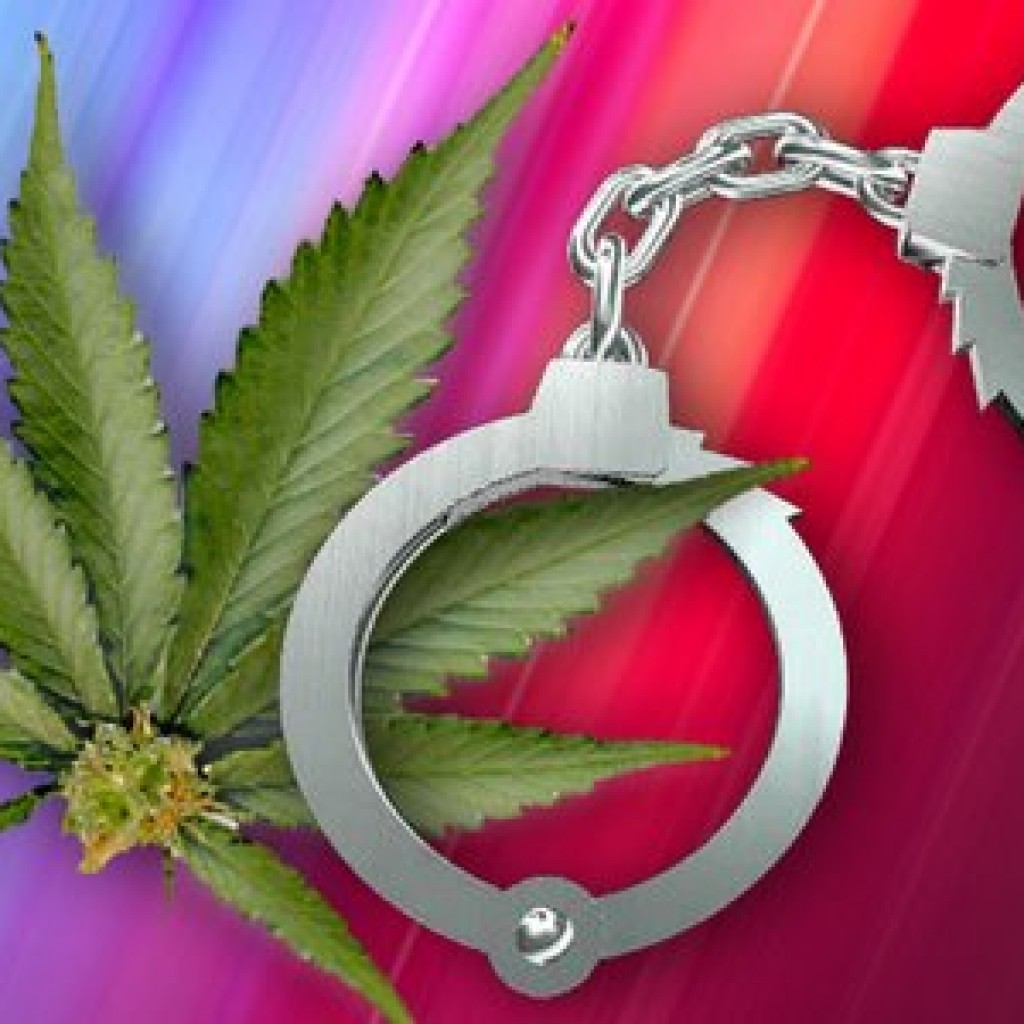 Critics of the so-called "school-to-prison pipeline" could be on their way to a huge victory in Hillsborough County. According to The Tampa Tribune, State Attorney Mark Ober has shifted his position on addressing first-time juvenile marijuana offenders with civil citations instead of criminal charges.
Ober's opposition last year helped kill efforts to include misdemeanor marijuana possession on the list of eligible civil citation offenses. Hillsborough County Sheriff David Gee joined him in that opposition. Gee remains opposed, but said he's open to discussing the matter further.
"We feel with a juvenile, it's in their best interest to be presented in front of a drug court so they can be afforded drug treatment or a drug education program which, as far as we understand civil citation, doesn't include that,"  sheriff's office spokesman Larry McKinnon told the Tribune.
That argument is used by many critics of civil citations for pot. When a juvenile is arrested on a drug charge they appear in drug court where they are drug tested and evaluated for risk level. The argument is that with a civil citation program, the same oversight may not be as readily available.
Hillsborough County is the only one of 59 counties in Florida with civil citation programs to not include misdemeanor marijuana possession in the program.
With a civil citation, juvenile offenders and their families would have to agree to terms of the citation that include restitution, an apology and undergoing an assessment to detect possibly underlying problems. That's not necessarily as extensive as what happens to a juvenile who is arrested.
Circuit Judge Jack Espinosa told the Tribune about his opposition to treating juvenile marijuana arrests as a civil offense rather than arresting the child.
"People might be surprised, but many times their parents don't know these things are happening," he said to the Tribune. "It's an opportunity to help them at a very critical time."
The argument for civil citations goes directly against Espinosa's statement that seems to suggest youngsters being arrested is the best way to get them back on track.
Supporters of civil citation look at it as a way to avoid saddling young residents with a criminal record. Doing that increases a child's risk of dropping out of school, which makes it tougher to find a job and stay out of trouble. Some schools of thought see that as a sure-fire way to ensure a child will have a future that includes plenty of crime.
However, under the current marijuana possession arrest policy, juveniles can get their records expunged – avoiding the burdensome baggage that comes with a record. Once a juvenile first-time offender finishes all requirements of their case, they can have their charges dropped and subsequently expunged.
However, that's costly and complicated, leaving many poorer families out in the cold. Some don't realize the ramifications and just don't bother.
The conversation unfolds just as the Hillsborough County Juvenile Justice Board is set to discuss a Project on Accountable Justice report that recommends using civil citations in pot cases.
The report showed marijuana possession is an appropriate offense for civil citation programs. It used data from the other 58 counties using the program. Recidivism rates for marijuana possession were 5 percent. That's about the same as offenses such as assault or disorderly conduct. It's also on par with other civil citation offenses, suggesting that adding the drug offense would likely be a success.
There's also the race issue. Of nearly 3,000 juvenile arrests made in the 2013-14 fiscal year, more than 53 percent of them were black. Black people make up just 17 percent of Hillsborough's population.
While this conversation is relatively exclusive to juvenile marijuana possession, it also comes at a time when Tampa, the county's largest city, is facing heat over its bike citation policy. A report in the Tampa Bay Times last month showed blacks were being disproportionately ticketed for bike-related offenses such as not having a proper light when riding at night. In one instance, a man's bicycle was even taken away from him because he couldn't produce a receipt for purchasing it. The bike was later returned to him.
In those instances, juveniles also face problems. The Times noted that one young black man didn't pay his bike citations and it later affected his driving record although he had never gotten a traffic ticket.
As tension over race relations heats up nationwide, this could be one way Hillsborough County can take a step toward improving conditions for minority residents by keeping youth from being saddled with arrest records as they enter adulthood.
Although Ober has come on board with tentative support for civil citations in juvenile marijuana cases, Gee's continued opposition could be the linchpin. The Juvenile justice Board is set to discuss the report on civil citations at its May 15 meeting.