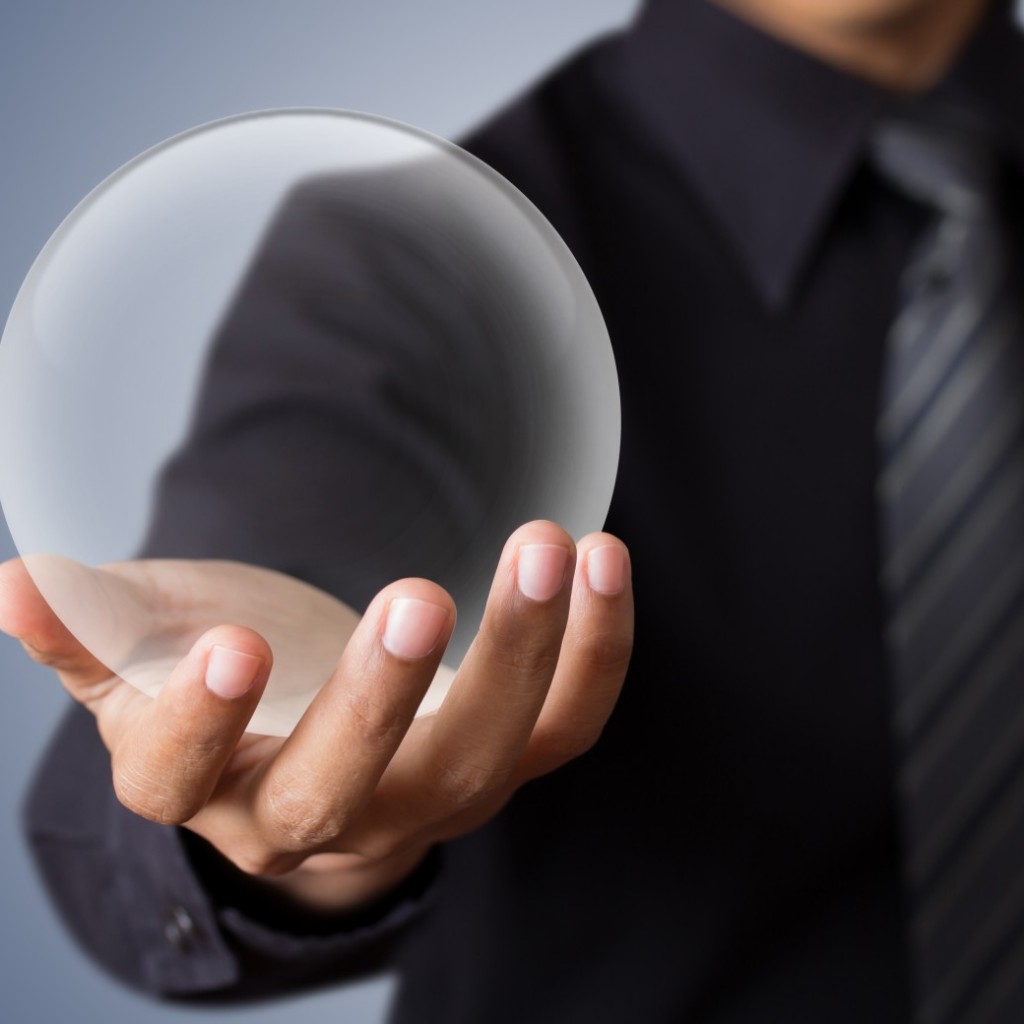 After batting only .400 in 2014 with my five "bold" political predictions, my goal for 2015 was has to improve my political prognosticating.
How is this goal coming along? Weeellllll, some of my predictions appear to be in better shape than others. And now that we are past the 2015 Legislative Session, I thought it appropriate to check in on the status of my crystal balling.
Fortunately for my record, but unfortunately for the thousands of Floridians in need of medical marijuana, my prediction that it won't be available until at least 2016 appears more true today than before. The failure of the Legislature to pass a "glitch bill" to fix the problems with the Charlotte's Web legislation it created in 2014 means that the fate of medical marijuana and Charlotte's Web remains in the incapable hands of the Department of Health, which has failed at repeated attempts to create a working regulatory system for cultivating and distributing the drug. I hate to repeat this prediction, but there likely won't be medical marijuana in Florida until it's approved full-scale by voters via the referendum process. Meanwhile, the sick and dying suffer.
Another prediction proven correct by the Legislature is the forecast that the House and Senate "will pass the fewest bills in its history in 2015 as lawmakers punt to an early 2016 session." While no one could have predicted the epic meltdown in the Legislature that occurred last week, it probably was not difficult to envision this Legislature being so unproductive.
The prediction about medical marijuana is not set in stone yet, but if it turns out to hold true that and the forecast about the Legislature means I am already likely to equal my 2014 prediction performance. Add in a correct call that "Charlie Crist will not be a candidate for anything, probably ever again" and I am three-for-three.
But that's where my soothsaying talents probably end.
The prediction that "Marco Rubio will not be a presidential candidate by year's end" could still turn out to be right, but I doubt it. Heck, Rubio, at this point is probably the second best bet to win the GOP nomination. He'll be in the race until at least March 2016, when Florida holds its presidential primary.
As for my fifth bold prediction, that "one of the major Florida newspapers will cease daily publication in 2015," no matter how hard the Tampa Bay Times and The Tampa Tribune work to make this happen, it's doubtful either of the two will fold up shop. They may continue to lay off their star journalists and their buildings may be up for sale, but come Jan. 1, 2016, it's probably — although not a lock — they'll still be delivering newspapers.
Whether they both will continue to be doing so on Jan. 1, 2017 remains to be seen.