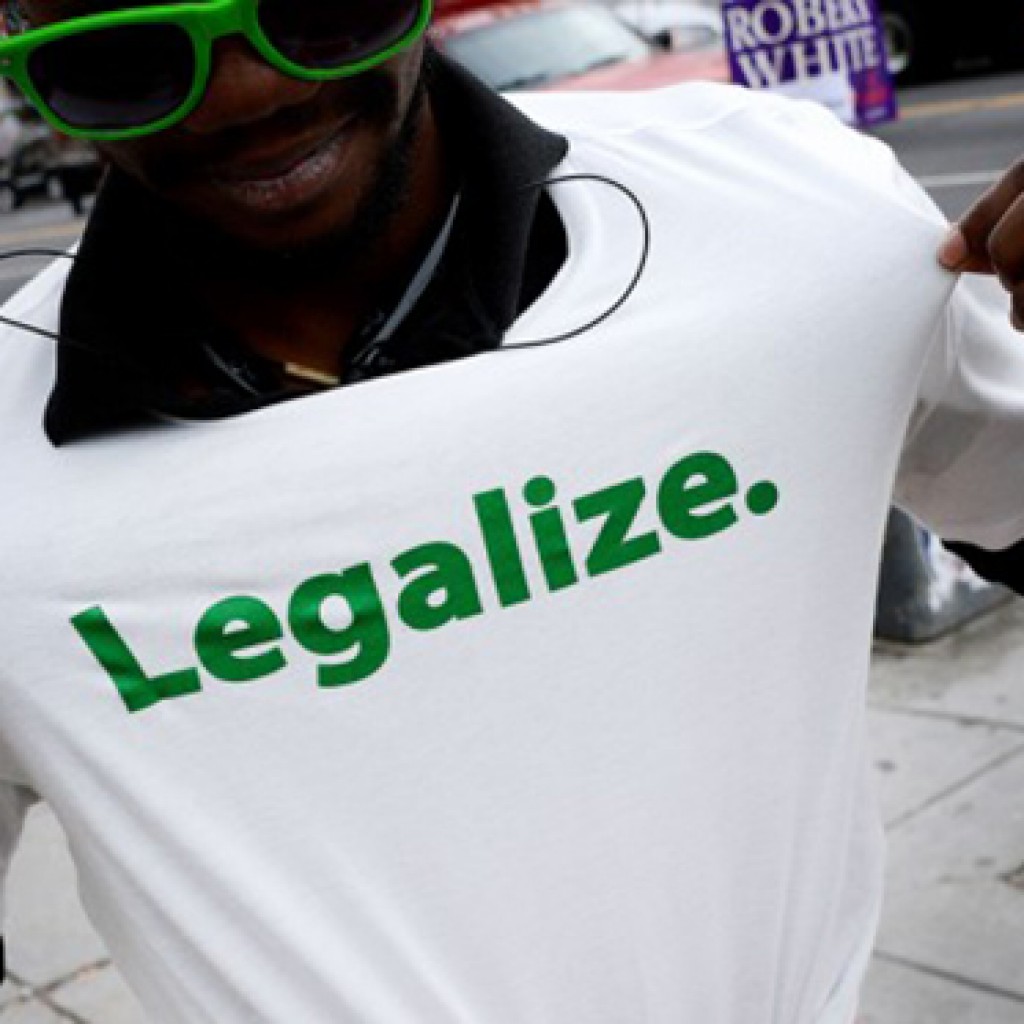 Stymied by legislative inaction and thwarted by legal challenges, medical marijuana supporters are taking it to the streets.
People United for Medical Marijuana (PUMM) and United for Care have begun collecting signatures and raising money to get a constitutional initiative on the November 2016 ballot to allow doctors to prescribe marijuana to treat sick people.
A spokesman said they are confident voters will pass what the Legislature failed to do, and that the campaign will become more visible starting this month.
"Until this point most of our efforts have been focused on a legislative push," said United for Care Campaign Manager Ben Pollara. "You'll see a significant uptick in United for Care fundraising in May and June."
A low-THC law was passed last year for epileptic seizure and cancer patients, but for nearly a year it has been tied up in administrative court and has yet to be implemented. A legislative fix for the Compassionate Medical Cannabis Act of 2014 died when lawmakers adjourned the 2015 Legislative Session.

PUMM and UFC backed a much broader initiative that fell two points short of the 60-percent threshold needed to pass in the November 2014 election. The measure received more votes than any candidate on the ballot. Pollara said he thinks a presidential election year and experience gained in 2014 will be enough for medical marijuana to be a winning issue in 2016.
"The electorate has grown more accepting of this issue, generally, as have elected officials, but the electorate will also expand greatly in a presidential election and will be substantially more favorable to medical marijuana even if all other factors from 2014 remain identical," Pollara said. "And, we have a much more mature organization going into 2016."
Pollara has a campaign infrastructure in place. He estimates that having in hand the lists of petition signers and donors from 2014 will save the campaign at least $ 1 million this time compared with last year's effort.
It will take 683,149 petition signatures to get on the 2016 ballot. Pollara said the group has nearly 50,000 signatures now, compared to zero at the same time in the 2014 election cycle (18 months out). Then PUMM had two donors, now it has 5,000 contributors.
The group recently sent out a fundraising email with John Morgan, the Orlando lawyer who chairs PUMM, pledging to match any contributions.
A coalition funded by casino billionaire Sheldon Adelson argued against the 2014 amendment. The anti-campaign focused on loopholes the coalition said would go far beyond helping patients and lead to a wide-open marijuana industry.
The Drug Free Foundation of America had opposed the 2014 effort and a spokeswoman said the group has not yet taken a position for 2016. However, DFF generally does not support an initiative process for deciding what is medicine.
"We support the FDA process and don't believe that medicine should be determined by a popular voter or legislation," Deputy Director Amy Ronshausen said. "We will continue to educate Floridians on the harms of marijuana use and the negative impacts these laws have on public health and public safety as evidenced in other states."
Pollara, though, thinks momentum is with the pro forces.
"Barring a seismic shift in the national mood on medical marijuana," Pollara said, "we are in a great position to get medical marijuana amendment well above the 60 percent threshold to pass."