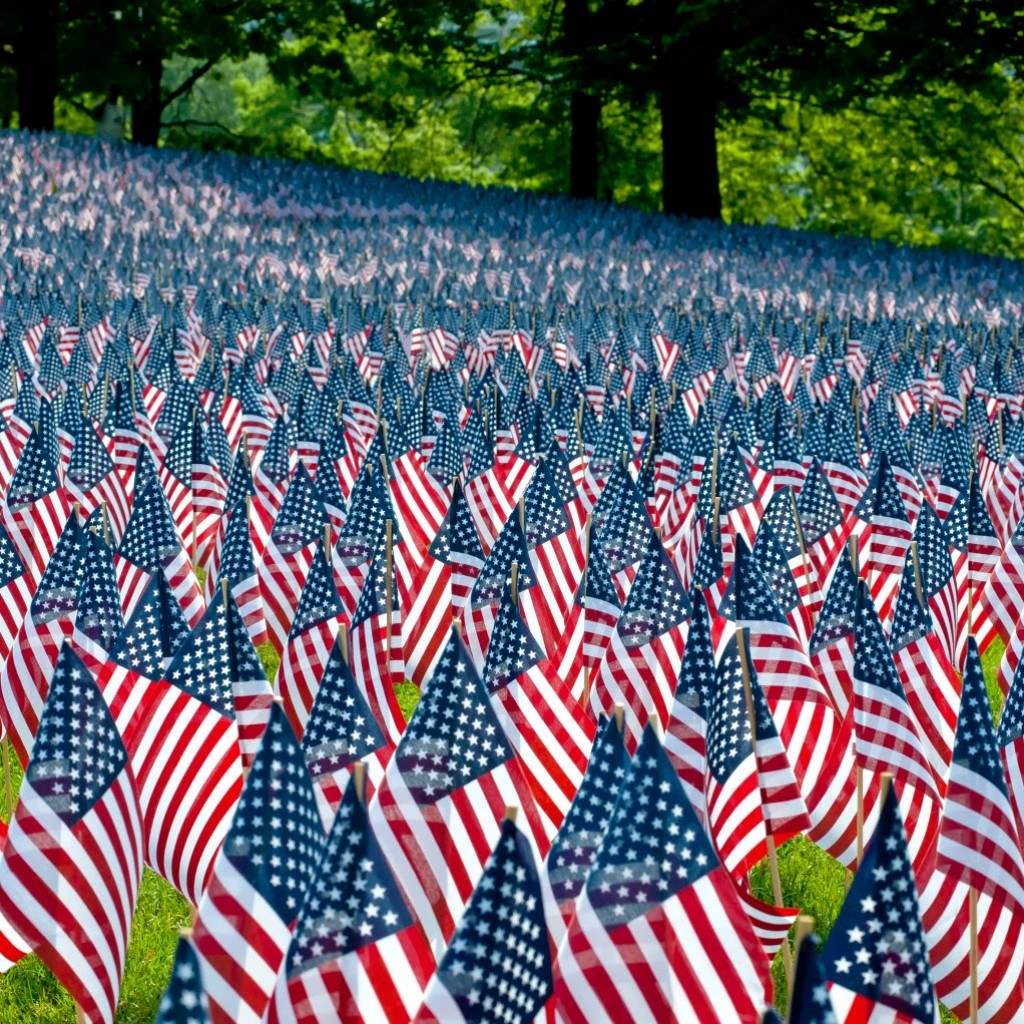 First of all, Memorial Day commemorates something completely sober that transcends the material: the brave sacrifices by countless Americans made to secure our freedoms, safety, and values. So much so, that our elective representatives have set a day aside where public institutions are closed and where people are encouraged to do the same in their own ways. But the observation of Memorial Day is wholly reflective, somber, and meaningful.
That said, for many Americans, the long weekend of Memorial Day is equally a time to get outside with family — to grill, game, and boat their way into the unofficial beginning to summer.
Therefore, Memorial Day Weekend is at least in part materially brought to us by those entities that provide for our sundry celebrations: influencers, Publix, spirits distributors, lawmakers, boating outfits, and the other things that make Florida great, besides our men and women overseas.
Lobbyist Bill Helmich, for instance,  knows a thing or two about both the sacred and the mundane when it comes to Memorial Day: He represents the Florida departments of both the American Legion Auxiliary and the Veterans of Foreign Wars.
No better way to enjoy the holiday with a drink at the local Legion or the VFW hall.
Another great way — known well by most Floridians — to celebrate a summer holiday is with iced tea and a famed chicken tender "Pub Sub" from grocery store/cult of proud devotees Publix.
Publix, one of the nation's largest brands of any kind associated with the state of Florida, pays close attention to the politics and public policy of its home state.
Paying between $9,999 and $19,999 a quarter in order to do so, the Lakeland-quartered supermarket giant retains the services of Charlie Dudley, Teye Reyes, and Jorge Chamizo, among others of Floridian Partners, as well as their own in-house advocate Lindsey Napier.
Publix also contributes big-time to political interests in Florida, across the region, and in Washington. In 2015, Publix contributed more than $361,940 to federal candidates, $33,800 to leadership PACs, $36,330 to parties, and $325,000 to 527 committees. In sum, they total a respectable $718,570 in federal contributions, landing Publix at No. 151 out of 14,108 lobbying entities.
High on Publix's federal contribution list: the Republican Agriculture Commissioners 527 ($200,000); the Republican Governors Association 527 ($100,000); the National Republican Congressional Committee ($25,000). Florida's U.S. Rep. Vern Buchanan is also on that list.
According to OpenSecrets.org, Publix's top issues lobbied in 2013 were health issues, taxes, agriculture, food industry, and copyright and trademark.
The Polk County pillar has given $1.6 million to Florida's state political parties, with $1,248,515 going to the RPOF and $353,600 to the FDP.
Then, there's spirits. And boy, amid controversy over both the infamous "Whiskey and Wheaties" bill along with, of course, Growlers, Florida's lobbyists for beverage issues had a drink-deserving session this year.
SKD Consulting Firm's Scott Dick brought in $30,000 to $39,999 from ABC Fine Wine & Spirits in the first quarter of 2015 for legislative lobbying, and another $30,000 to $39,999 for executive branch lobbying. During the same time period, Premier Beverage Co. paid Southern Strategy Group between $10,000 and $19,999 for legislative representation and another $10,000 to $19,999 for executive branch representation.
Then, Southern Wine & Spirits of America worked with Ballard Partners and the Labrador Group for their lobbying efforts. The organization paid Ballard Partners between $30,000 and $39,999 for legislative lobbying; and paid Labrador Group's Brecht Heuchan between $10,000 and $19,999 for legislative and up to $9,999 for executive branch representation.
The Distilled Spirits Council of the United States hired Nick Iarossi, Ron LaFace, and Chris Schoonover of Capital City Consulting at fees of between $10,000 and $19,999 for legislative branch lobbying, and up to $9,999 for executive branch representation.
The Florida Beer Wholesalers Association are also a presence in Tallahassee, working with Redfish Consulting and Jefferson Monroe Consulting; while the Beer Industry of Florida hired Advantage Consulting Team and Gentry & Associates to do its influencing in the Capitol.
Boating interests also have a big stake in Florida recreation. The Boat Owner's Association of the United States (BoatU.S. Inc.) worked with Capital Ideas and Bonnie Basham to lobby Florida lawmakers in the first quarter of 2015, compensating between $10,000 and $19,999 for legislative representation and another $10,000 to $19,999 for executive branch lobbying.
Then, Rybovich Boat Co. LLC compensated Akerman's Richard Pinsky between $20,000 and $29,999 for legislative lobbying during the first quarter of this year.
With all the fun in the sun that will invariably go on this weekend, it might be a good idea to stop by afterward for a checkup with a member of an association represented by Travis Blanton, Jon Johnson, Melanie Brown, Amy Christian and Darrick McGhee at Johnson & Blanton — the Florida Society of Dermatology & Dermatological Surgery. The FSDDS spent between $10,000 and $19,999 to retain their services during 2015 Q1.
And we all know that despite everyone's best intentions, an arrest or several will most likely happen on the beach haunts we all know and love, from Panama City Beach to Key West.
Perhaps the correctional services of the GEO Group, a private prisons and security firm, might be of use. GEO is represented by influencers from Ronald L. Book PA, Johnson & Blanton, Ericks Consulting, the Rubin Group and longtime lobbyist and former aide to Sen. Lawton Chiles, Damon Smith.
All told, those top-end services set the Boca Raton-based company back well more than  $100,000 in legislative and executive lobbying fees in the first quarter of the year.
The list goes on. But so must the show. On that note, I leave you to your Memorial Day  Weekend observations, reflections, commemorations and barbecues.