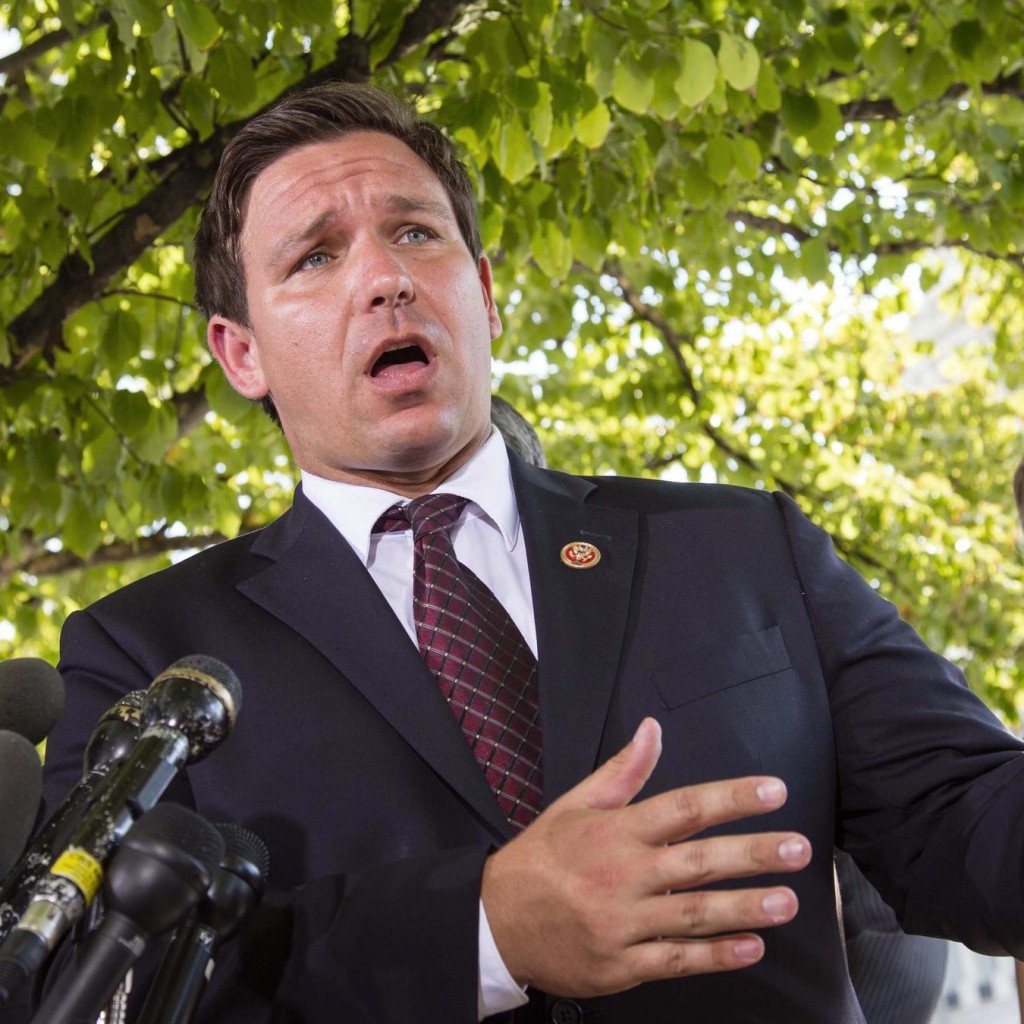 Besides gaining support from conservative groups, U.S. Rep. Ron DeSantis, in his U.S. Senate campaign, is pushing his establishment credentials by bringing in Tony Fabrizio, one of the state's most highly regarded pollsters.
In addition to polling, POLITICO reports that Fabrizio – the principle at Fabrizio, Lee and Associates — will also be DeSantis' senior campaign adviser, a role he played in two winning campaigns for Gov. Rick Scott.
Fabrizio will also poll for the 2016 presidential campaign of Kentucky Sen. Rand Paul.
Fabrizio told Marc Caputo of POLITICO that his strategy is to portray DeSantis as part of "a new generation of conservative leadership, a reform conservative."
"I'm excited that Tony is on board for my campaign to reform Washington," DeSantis said in a prepared statement Friday. "Tony is a one of the best in the business, and he knows Florida as well as anyone. He will be a key player in our efforts."
Fabrizio acknowledged to Caputo there would be some awkwardness in working for a campaign against prospective Republican candidate Lt. Gov. Carlos Lopez-Cantera. Fabrizio was among a small group of GOP operatives who pressed Scott to appoint Lopez-Cantera, and helped him on the 2014 ticket.
"I wish Carlos the best — but not too much of the best," Fabrizio said. "I understand he's from Miami-Dade County, but to win a statewide election in Florida, you need to raise a lot of money … the only person who raised all the money in the last election was Rick Scott."
Fabrizio brings DeSantis some welcome establishment credibility to a Tea Party candidate seen by many as a radical conservative. Fabrizio served as pollster for former Sen. Bob Dole's and former Gov. Rick Perry's presidential campaigns. In his career, he has worked for nearly two dozen U.S. senators, more than 50 members of Congress, various governors and other statewide elected officials, issue groups and trade associations.
Not only was Fabrizio helped in Scott's upset 2010 victory and re-election in 2014, but on the campaign teams of Senate Majority Leader Mitch McConnell and Sen. Bill Cassidy. He also provided polling for the U.S. Chamber of Commerce in its independent campaign effort, which resulted in the election of six new GOP senators and re-election three GOP incumbents. Fabrizio was pollster for the NRSC's independent effort on behalf of newly elected Sen. David Purdue and the RGA's independent effort to re-elect Gov. Scott Walker.
Caputo also notes that former Republican Roger Stone is considering a Senate run as a Libertarian. If that should happen, it would be another connection with Fabrizio, who lives close to Stone in Fort Lauderdale, and has been a friend for more than 30 years.
"I'm far more scared of facing Roger Stone across the debate table on Fox News than I am at the ballot box," Fabrizio told Caputo.
Photo via The Associated Press.