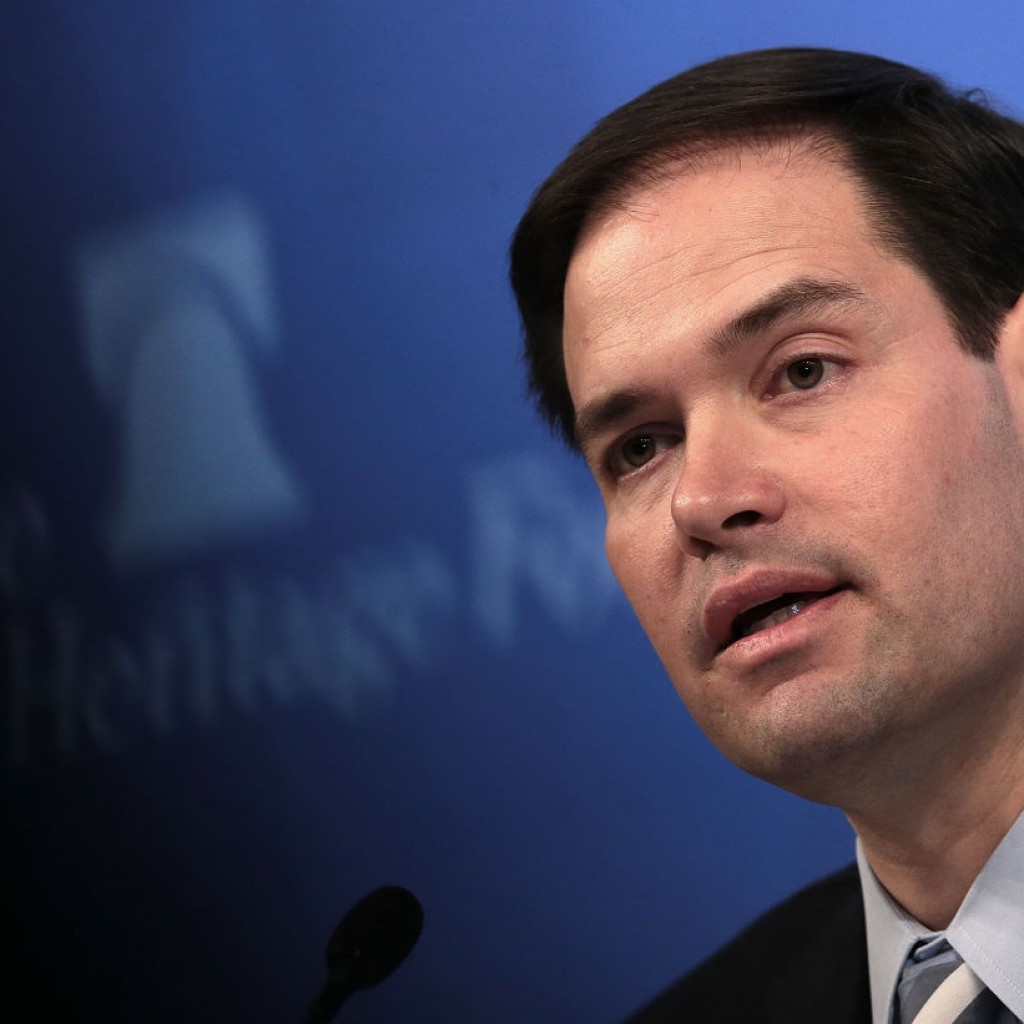 Since he officially announced his candidacy nearly two months ago, Marco Rubio has mostly been on the ascendant as far as how Republican primary voters have responded to him, according to many polls.
Conversely, Jeb Bush has had some problems, which is why it shouldn't be surprising that a new St. Leo University Poll shows that in a one-on-one matchup of the two in Florida's Republican Presidential primary election, Rubio has made up considerable distance against Bush.
Choosing among the pack of GOP hopefuls, Bush still leads Rubio  30-24 percent. In March, Bush led him 31-16 percent.
However, when given a choice of only Bush and Rubio, Rubio leads Bush among Florida Republicans, 48 to 40 percent.
"The big surprise is that more people would prefer Rubio to Bush if they have the choice, and the margin increases when you examine only Republicans. Bush has made moderate Republicans his base in Florida, while Rubio is shoring up support among conservatives," said Frank Orlando, instructor of political science at Saint Leo University.
The current poll shows no other Republican within striking distance in the primary next March. Wisconsin Gov. Scott Walker, Palm Beach County resident Ben Carson, and Kentucky Sen. Rand Paul are all tied for third with 7 percent.
Former Arkansas Gov. (and now Panhandle resident) Mike Huckabee is next with 6 percent.
The poll also shows that many more Florida Republicans think   Rubio could be the GOP candidate for president, something that relatively few did before he announced his candidacy in April.
In March, 38 percent of those surveyed by Saint Leo said they believed Bush would be the most likely GOP presidential nominee in 2016. His numbers haven't dropped off that much: He's now at 34 percent. However, 27 percent now believe that Rubio is a viable GOP presidential nominee; only 9 percent expressed that in March.
On the Democratic side, in a primary, 60 percent of Florida Democrats pick Hillary Clinton as their first choice, way ahead of Vice President Joe Biden at 11 percent. Vermont U.S. Sen. Bernie Sanders is supported by 5 percent of voters.
More voters expect Clinton to win the Democratic nomination than did so three months ago. Now 62 percent of Democrats expect Clinton will be nominated, as 55 percent said in March. Also, she has an 82 percent favorable/12 percent unfavorable rating among likely Democratic voters.
"There is no evidence of a 'stop Hillary' sentiment among Florida Democrats," Saint Leo's Orlando said.