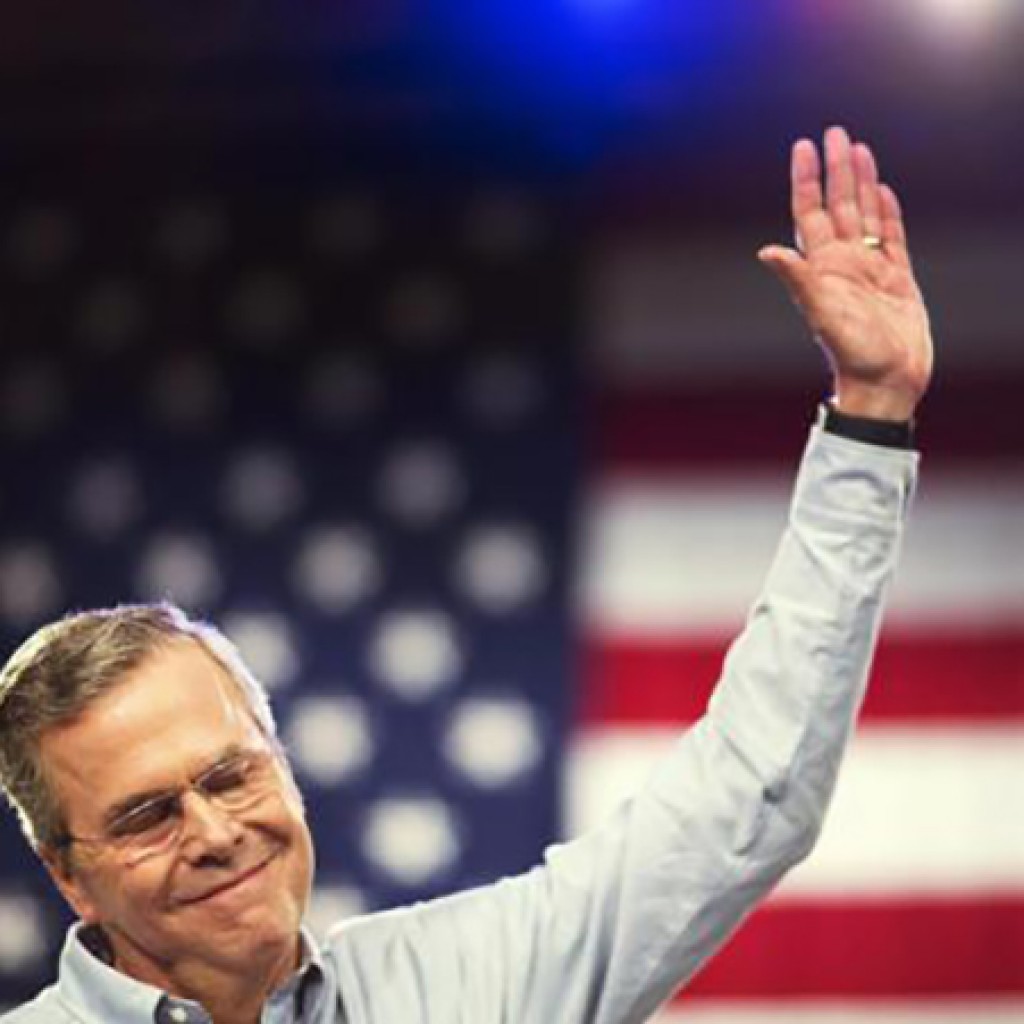 Calling the 2016 battleground in Florida "utterly fascinating," University of North Florida's Matt Corrigan says Jeb Bush's official entry into the presidential race will put to the test Bush's gamble that he can "lose the primary to win the general."
"Jeb will talk about his policy differences with the base on immigration and Common Core," said Corrigan, a political science professor and the widely quoted author of Conservative Hurricane: How Jeb Bush Remade Florida.
"The question, though, is there space in the Republican primary process to do this? Do we have space for these detailed policy discussions he wants to have?"
Corrigan made his observations during an appearance on WJCT's First Coast Connect. "He's really making an appeal to primary voters to be strategic. He's saying, 'Let me start a general election right now; don't make me go way right to get the nomination.' But whether that works; that's really an open question."
There are a few other trends to watch when it comes to Bush's candidacy, Corrigan said:
Iowa and the early primary states 
"I think a lot really depends how the Bush camp emerges out of the early states. It's tough to see if he's going to win Iowa or not. Iowa's voters are very conservative, and the Common Core issue is hurting him there. Can he compete?"
The "dynasty" question 
"In our politics, family names matter. But when you're talking about the presidency, to have the same family names come up time and time again, I think does draw a problem with our process. It's tough to turn a finger at North Korea, or other countries and say 'your system's wrong' when we have the same names come up. That's going to be an issue for both Bush and Hillary Clinton to deal with."
Rubio and Florida
"I've been saying for about six months now, that it would be a tremendous present to all political observers if Marco Rubio and Bush are still standing come next March for the primary in Florida. Because you will see a real battle and both will have the funding to be here," he said.
"Bush has institutional support, and did you notice lots of Cuban-Americans came out for him at his announcement? A real shot at Rubio. But Rubio's the hot, exciting candidate, really almost an antidote to Jeb, in that he can create media buzz. So on the GOP side, you may see the institutional candidate against the hot candidate of the moment. Man, it's going to be a battle royale."
And the Conservative Hurricane author points out that although Bush is seen as more moderate than the rest of the GOP primary field, expect him to campaign on the very conservative policy decisions he made during his time leading the Sunshine State, on issues ranging from education reform, to abortion, affirmative action and more. That strategy carries with it both opportunity and risk.
Bottom line: "Jeb is really gonna have to earn it."