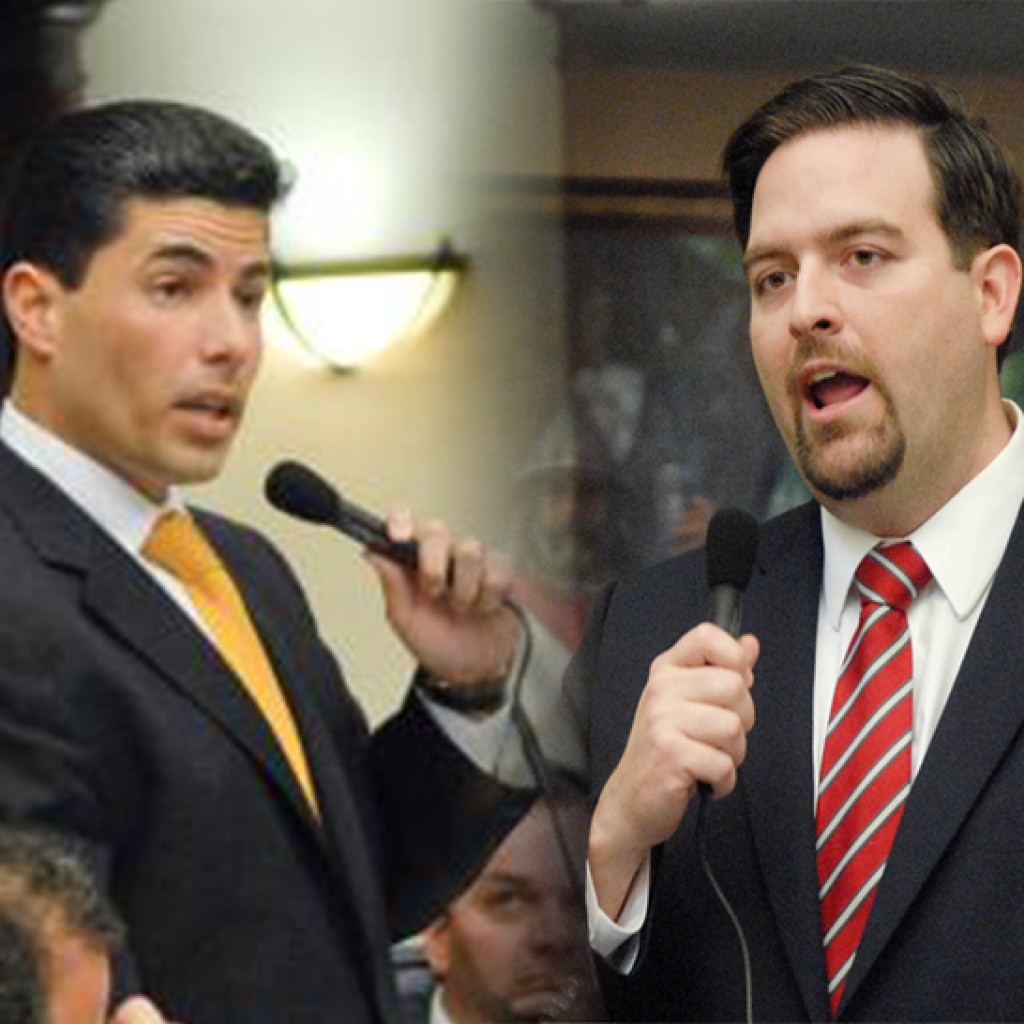 Two Florida House Republicans were selected Wednesday for the Republican State Leadership Committee's (RSLC) Future Majority Project (FMP).
Reps. Jose Felix Diaz of Miami and Jose Oliva of Hialeah are now part of a select group from the country's largest caucus of Republican state leaders to engage minority voters in the 2016 election cycle. The pair joins more than 25 other Republican political leaders selected from across the nation
According to the RSLC website, the goal is "to elect down-ballot, state-level Republican officeholders."
Chairing the caucus is former Oklahoma House Speaker T.W. Shannon, a "rising star" of the Republican National Committee; Gov. Susana Martinez of New Mexico and Gov. Brian Sandoval of Nevada are co-chairs.
"As someone who has served in the trenches of state government, I understand the importance of recruiting the right candidates with the right message in every district and state across the country," Shannon said. "It has been an honor to work with the Future Majority Project in finding and supporting diverse candidates, and I look forward to leading this group into another successful election cycle in 2016."
In the 2013-2014 election cycle, FMP recruited hundreds of candidates, with 43 winning office. In 2016, the FMP goal is to recruit 250 new, diverse candidates and get 50 of them either appointed or elected to office.
"The Republican Party is the party of entrepreneurs, innovators, and bold new ideas," Sandoval said. "The Future Majority Project is fully committed to fielding candidates who represent these priorities and reflect the increased diversity of the American electorate. I am confident that across the country, more men and women will begin to embrace the goals we have outlined this cycle as we recruit and elect the next generation of Republican leaders."
RSLC board member Luis Fortuño, former governor of Puerto Rico, called the progress in GOP diversity "remarkable."
"The RSLC understands the important investment of diverse candidate recruitment," Fortuño said in a prepared statement. "I'm excited to see what FMP has in store for this cycle."