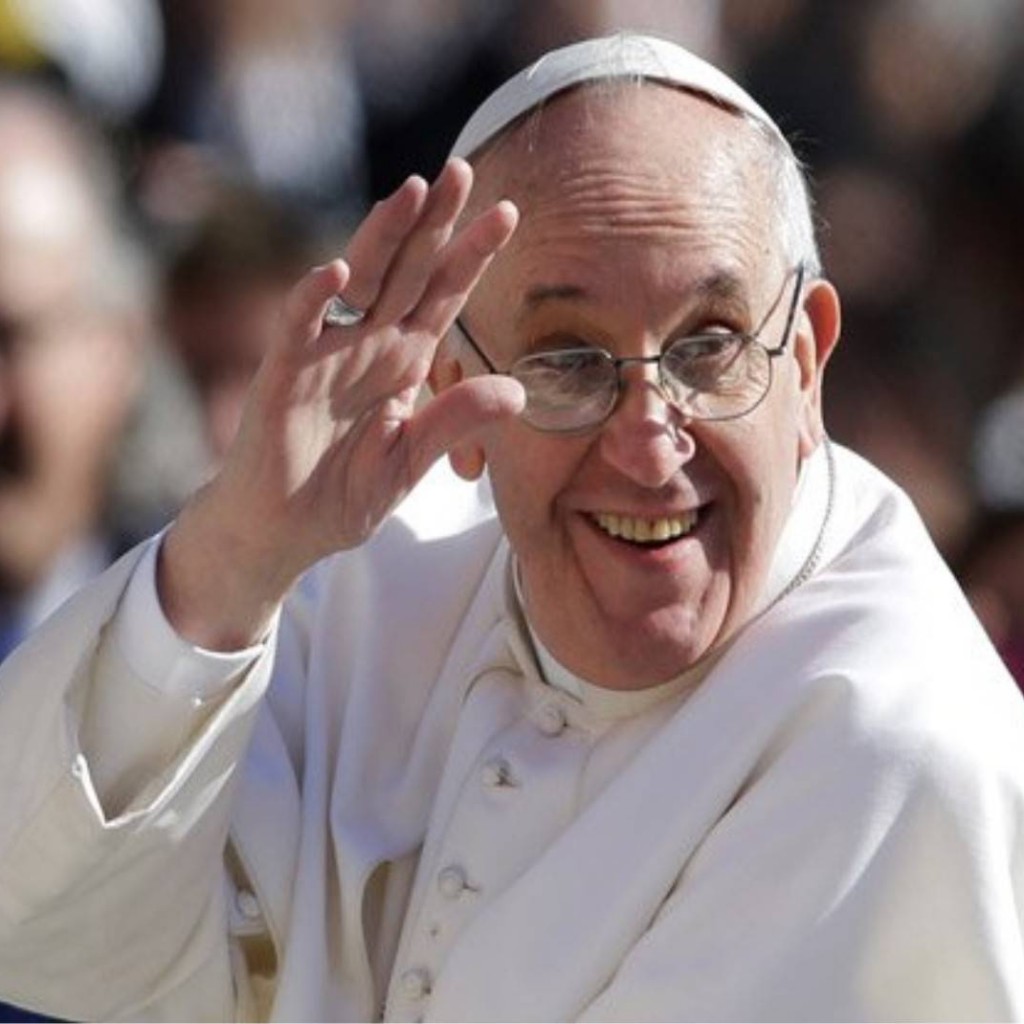 I have to believe Jeb Bush when he says he wouldn't let his priest – or even the pope – dictate his economic policy. In fact, if you take Jeb's recent statements about religion seriously, an obvious conclusion is that Jeb doesn't take his religion seriously.
"I hope I'm not going to get castigated for saying this by my priest back home," Jeb said, "but I don't get economic policy from my bishops or my cardinals or my pope."  He continued, "I think religion ought to be about making us better as people, less about things [that] end up getting into the political realm."
With that statement – which Jeb uttered in an attempt to sidestep Pope Francis' encyclical on climate change – Jeb has created a conundrum. We have to identify things that can be categorized as "making us better as people" but that are not so important that they would be "getting us into the political realm."
The first thing to notice is that Congress and state legislatures routinely deal – both in criminal and civil statutes – with things such as murder, theft, perjury and marriage.
Right away, at least four of the Ten Commandments are in trouble. Don't kill, don't steal, don't bear false witness and don't commit adultery.
Sorry, priests, rabbis and pastors, we don't want to hear your thoughts on those topics any more. Too political.
It's true that some commandments that used to be enforced by the state already have fallen – or are falling – by the wayside. We don't still put people in the stocks for missing services on the Sabbath, though a dwindling few blue laws remain in effect. Presumably Jeb-gagged priests can continue to preach about such things. But, and this is part of the head-scratcher Bush has posed, those things could not have dropped out of the political realm without some politicians deciding to remove them from statutes.
But leave that catch-22 alone for time being. Try instead to imagine the kinds of things that Jeb thinks would be appropriate for religious leaders to concern themselves with. Get back to that sliding scale with "Making us better as people" on one end and "Getting us into the political realm" on the other. You can move the slider along the "Making us better as people" range only until it moves into the "Getting us into the political realm" on the other. Then you have to stop, Mr. Minister, and abandon the issue to politicians.
However, I'm having trouble thinking of an issue that makes us better as people that doesn't quickly get into the political realm in some fashion or other.
Could he be talking about … I don't know … eating right and exercising? Oh, wait. Hasn't Congress had regular fights about which farm products can be purchased for low-cost school lunches? Hasn't the Florida Legislature mandated periods of physical activity for school children?
Perhaps religious leaders should just talk about the redeeming value of prayer. Certainly prayer never has become a political issue. Oh, wait …
What about, love your neighbor as yourself? That sounds just a little too much like what all those sore-loser Florida senators were saying when they castigated House members for failing to expand Medicaid even as they preserved special health insurance for themselves.
Like it or not, nearly everything that is important to religion also is important to politicians. Jeb's view seems to be that once politicians pick up a subject, religious leaders have to drop it.
How incredibly secular of him. I guess there is only one thing for religious people to do: Pray Jeb doesn't get elected.
Jac Wilder VerSteeg is a columnist for The South Florida Sun Sentinel, former deputy editorial page editor for The Palm Beach Post and former editor of Context Florida.