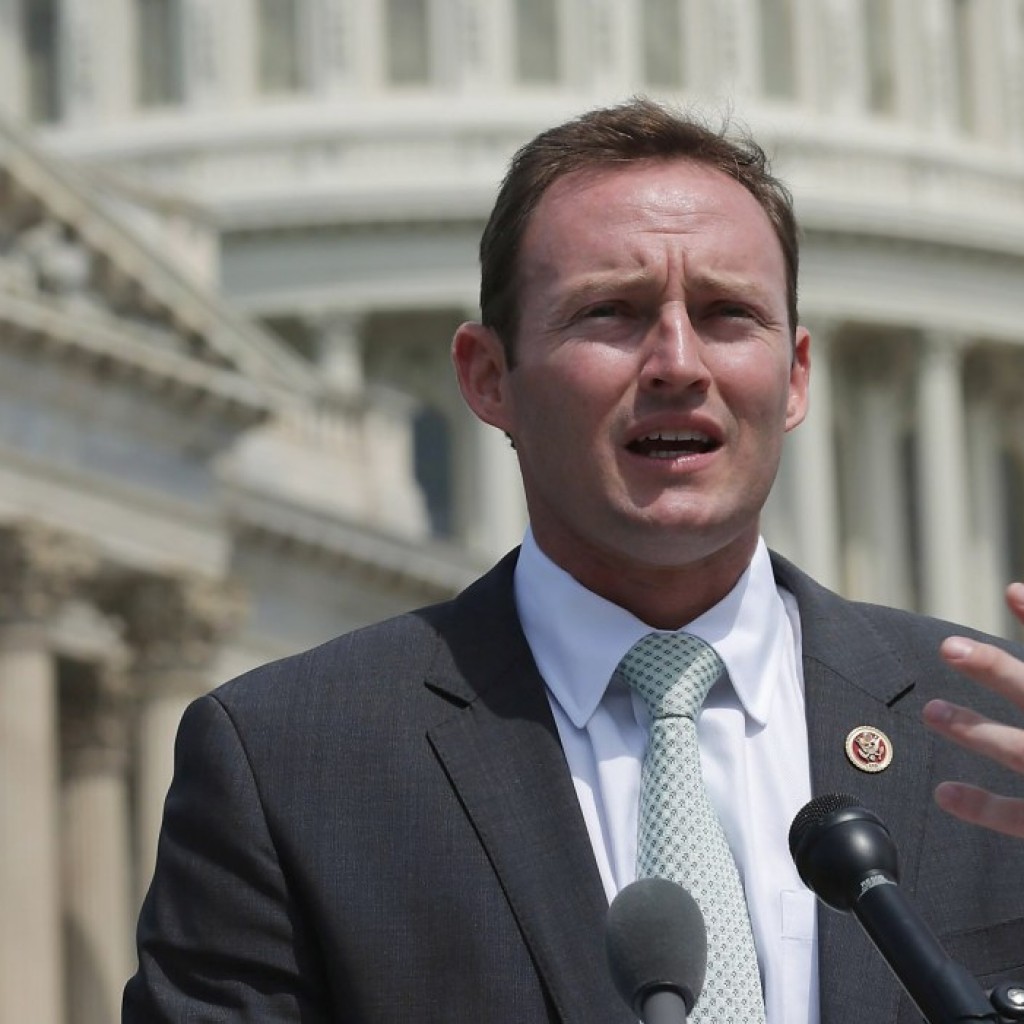 Last month Justice Department announced that the Obama administration would provide $20 million in grants to local police departments to help buy body cameras for officers. It's the first portion to be approved by Congress of a $75 million, three-year body camera funding program requested by the President last December.
That's not to be confused with the  Police CAMERA Act of 2015, a bill clearing the way for local or state police agencies apply to a Justice Department grant program. In return for the funding – the bill allocated $10 million between this year and next – local police agencies would've part of a study of whether cameras deterred excessive force by officers, affected the safety of police or the public, or impacted responses to complaints of excessive force.
The bill is sponsored in the Senate by Rand Paul and Hawaii Democrat Brian Schatz, and in the House by Florida Democrat Corrine Brown.
In a press release announced this morning, Jupiter Representative Patrick Murphy says he's now joined on as a co-sponsor.
"Giving police officers body cameras protects both the officer and a citizen during times of an altercation," said Rep. Murphy in a statement.  "This pilot program will allow states and communities to partner with DOJ to examine the usefulness of police body cameras around the country.  When it comes to protecting our communities, it is important for us to make these critical investments, and I look forward to working with my colleagues on this initiative."
The Police CAMERA Act of 2015 would:
Establish a pilot grant program using existing funding to assist state, local, and tribal law enforcement agencies with the purchasing or leasing of body-worn cameras.
Authorize an impact-study after two years. The study would assess the impact body-worn cameras have on reducing the use of excessive force by police, its effects on officer safety and public safety, and procedures to protect the privacy of individuals who are recorded.
The bill has been assigned to judiciary committees in both chambers of Congress.
Murphy is running for the Democratic nomination for U.S. Senate in Florida next year. He appeared in Tampa Sunday night for a fundraiser held in his honor.