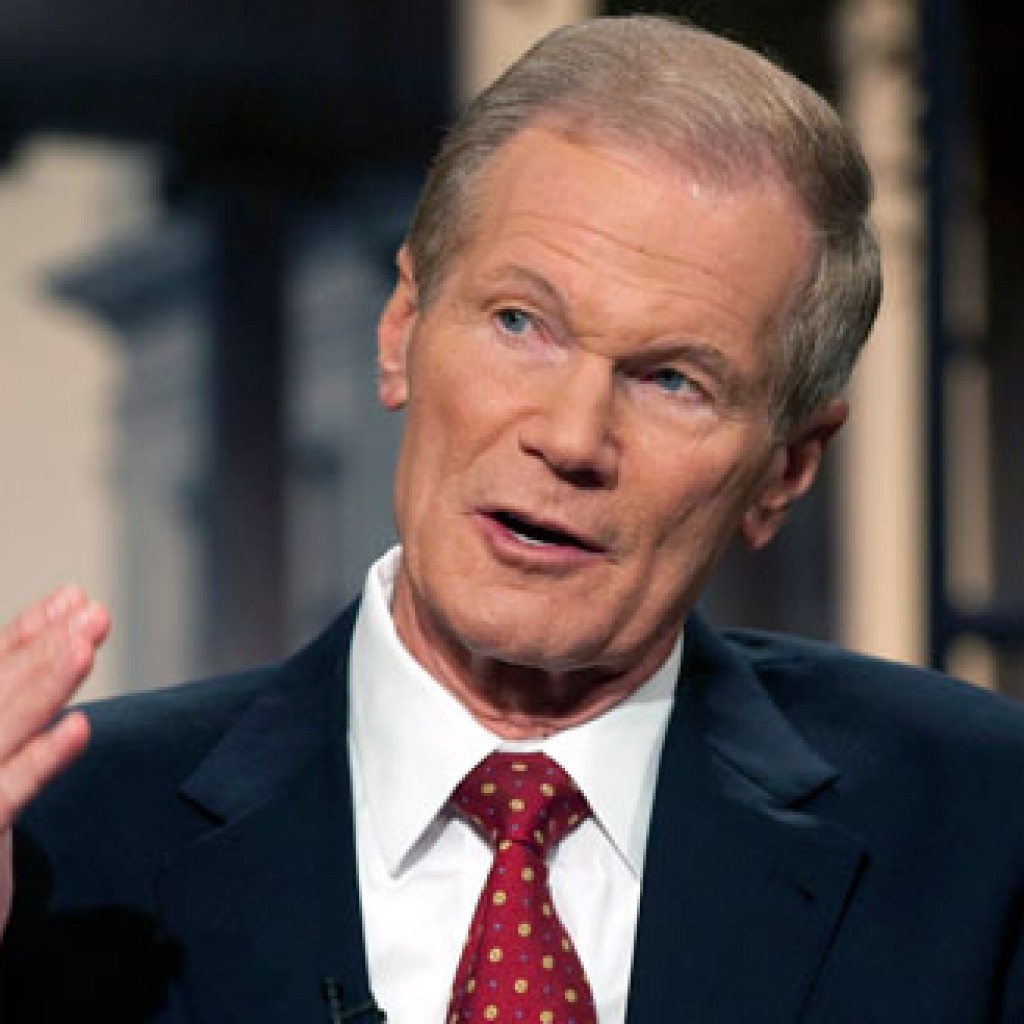 Outraged by media reports that U.S. workers are being displaced by employees being brought to America through H-1B visas, U.S. Sen. Bill Nelson of Florida said Tuesday that unless he gets satisfactory answers, he's prepared to call for Congress to actively reduce the number of such visas in the future.
"I'm afraid that this visa program is being abused and misused by American companies to displace American workers. I don't like that one bit," Nelson told reporters Tuesday at his district office in Tampa.
Last week WTVT Fox-13 in Tampa reported that about 50 IT employees with St. Petersburg-based digital media company Catalina will be replaced by employees from Mindtree, one of the largest outsourcing firms used by companies in the U.S. Fox 13 reported that those employees are being asked to train their foreign replacements. That follows a report in The New York Times published earlier this month that found that technology employees at Walt Disney World in Orlando and other companies lost their jobs to immigrants and had to train their replacements.
To begin the press conference, Nelson read out the federal statute on H-1B visas for foreign workers, which states that it requires theoretical and practical application of a body of "highly specialized knowledge."
The problem is, however, that the jobs being outsourced don't appear to be all that specialized, prompting Nelson to suggest that the program is being abused.
Silicon Valley is certainly paying attention to Nelson. The tech industry for years has been pressuring Washington to increase the number of H-1B Visas allowed annually to import temporary guest workers. The current limit is 85,000. Tech companies and others want Congress to expand that number to 125,000 annually, even though, as Vox recently reported, most H-1B visas aren't going to Silicon Valley companies — but actually to outsourcing firms.
In addition to being angry with the companies in question, Nelson also attributes some blame as well to the Department of Labor and Department of Homeland Security.
Nelson's outrage is shared on a bipartisan basis in the Senate. Two weeks ago Alabama Republican Jeff Sessions and Illinois Democrat Dick Durbin announced that the U.S. Dept. of Labor had opened an investigation of two foreign outsourcing companies — Infosys and Tata — that imported H-1B guest workers to replace hundreds of American workers at Southern California Edison, the public power utility for Southern California. In April, 10 U.S. Senators (not including Nelson) wrote to three federal agencies — the Department of Justice, Department of Homeland Security, and the Department of Labor — calling for an investigation into abuses with the H-1B program.
It's also becoming a hot topic on the campaign trail, where Republican presidential candidate Carly Florina recently criticized the program, saying it's gone in a different direction since she headed up Hewlett Packard in the 1990s.
"It's become an issue, where people are using it as almost an industry," she told The Daily Caller. "It's become an issue where it appears that some companies that are abusing that program and asking American workers to train H-1B visa replacements so they can lower wages. That's a terrible thing. I would never defend that. And so, for those companies that are abusing that program, shame on them."
"We're going to get to the bottom of this and we're going to stop this," Nelson said. "But it's just sad that through Channel 13, the very fact (is) that we have this happening right here in Tampa Bay."