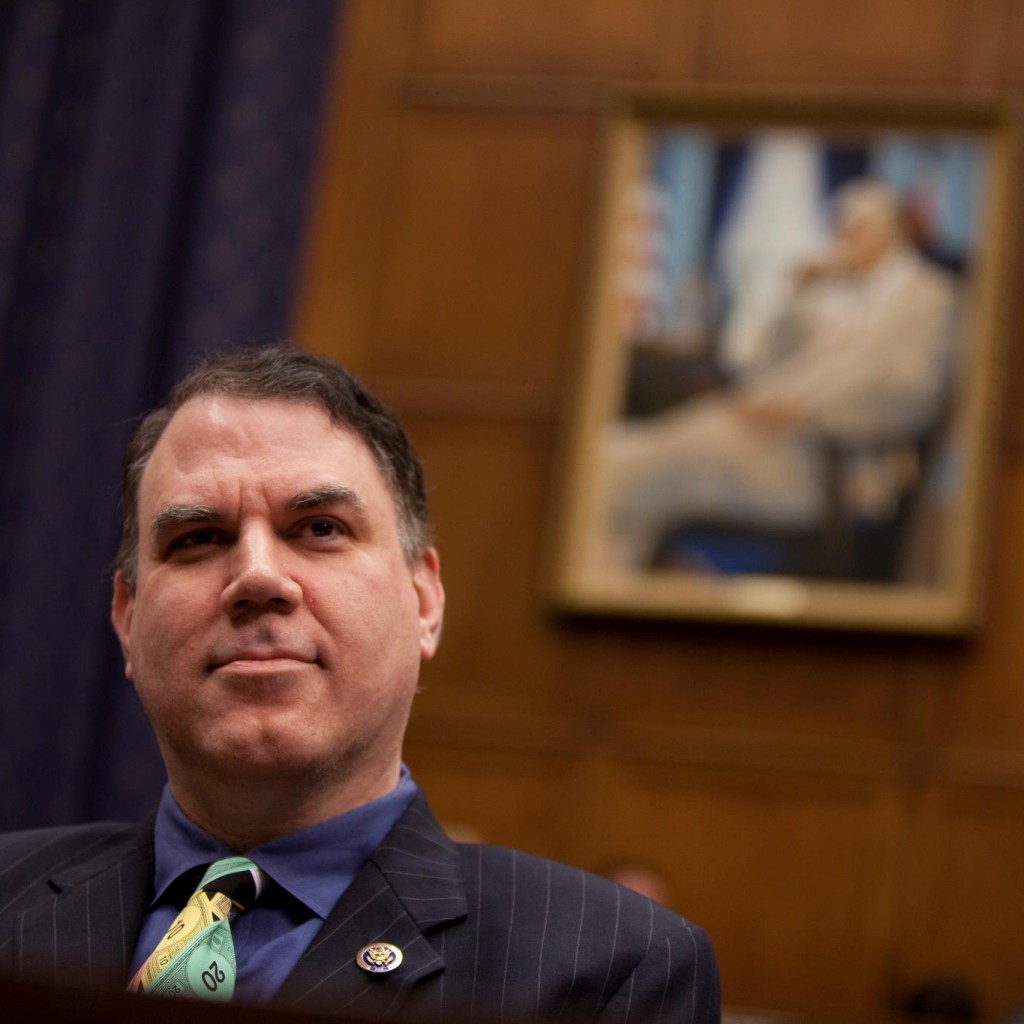 The never-a-dull-moment world that is Florida politics is about to get another jolt of energy.
On Thursday U.S. Rep. Alan Grayson is expected to announce his candidacy for the Democratic nomination for U.S. Senate.
Roll Call has reported Grayson intends to make that announcement on an Orlando television station.
The 57-year-old New York native is a liberal icon with a national reputation as one of the most outspoken liberals in Washington. He's beloved by progressives, loathed by conservatives, and not really liked by many in the Florida Democratic Party establishment.
Although Florida Democratic Party Chairwoman Allison Tant and Democratic National Committee Chairwoman Debbie Wasserman Schultz have steadfastly denied that the party is supporting Jupiter U.S. Rep. Patrick Murphy, it's no secret that many of the party's elder statesman prefers Murphy's centrist platform as compared to Grayson.
U.S. Sen. Bill Nelson has said he's neutral in the race. However, The Palm Beach Post reported on Wednesday that Nelson's PAC — Moving America Forward — gave Murphy $5,000 during the most recent fundraising period.
In announcing her support for Murphy earlier this week, South Florida Democratic state Sen. Eleanor Sobel blasted her fellow Florida Democrat, saying, "His profane tirades were one thing, but his recently uncovered ethical lapses regarding a hedge fund in the Cayman Islands was simply the last straw."
That was a reference Grayson  being on the receiving end of two separate ethics complaints this week, both regarding hedge funds he formed that bear his name. The complaints contend their existence violates House ethics rules preventing members from using elected posts for monetary gain.
The congressman has been dismissive when asked about those hedge funds, and it will be interesting to see how he handles such questions as he campaigns.
Another issue that could become problematic is Grayson's high-profile divorce from his wife, Lolita. Last year she alleged he physically abused her, while Grayson retorted that she was a bigamist, and he should not have to provide any alimony to her. There are tens of millions of dollars at stake in that battle.
Meanwhile, a Murphy-Grayson Democratic match-up could become one of the most expensive primary Senate races in the country. Murphy has a proven record of being a good fundraiser, while Grayson is independently wealthy.
As Florida Politics reported earlier Wednesday, some of Grayson's biggest supporters in Florida are not deterred by the rash of negative news about him.
"People say they want somebody who's real, and who's raw and who's honest and doesn't speak to them out of one side of their mouth or like they're stupid," St. Petersburg activist Kofi Hunt said. "Alan Grayson talks to you straight. He doesn't have the sort of mask that a lot of professional politicians have. With Alan Grayson, what you see is what you get, and what we've seen over the years is a strong champion for working people all over this nation."