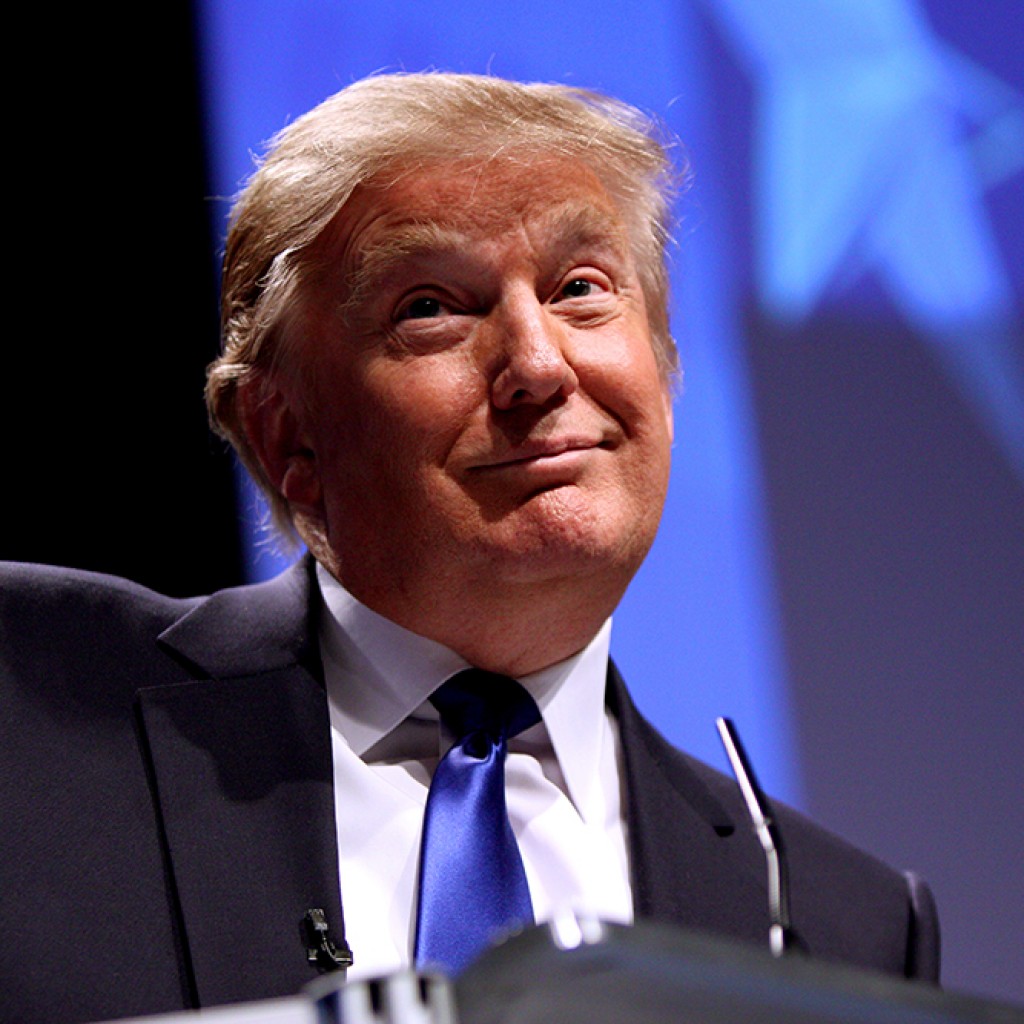 While commentators on the Sunday talk shows continued to deride his candidacy, apparently enough Republican primary voters like what Donald Trump is talking about on the campaign trail.
A Reuters-Ipsos poll released on Saturday shows that The Donald trails only Jeb Bush in a survey of national GOP presidential voters. Bush is at 16.1 percent, Trump 15.8 percent.
Trump's controversial (if not downright racist) comments regarding Mexicans coming to America has made him the number story on political cable news shows for nearly two weeks now, and the attention is benefiting the New York businessman.
The Reuters/Ipso poll was taken between July 6-10. A similar poll released on June 30 by the same news agency showed Bush up by more than four points over Trumps – 16.9 percent to Trump's 12.8 percent.
The new poll shows New Jersey Governor Chris Christie third at 9.5 percent, Kentucky Senator Rand Paul at 8.1 percent, surgeon and author Ben Carson at 7.2 percent and Wisconsin Governor Scott Walker at 5.8 percent.
Although Reuters did not release cross tabs from the survey, it's noteworthy to mention that Marco Rubio isn't listed among the top six candidates.
However, the pollsters then asked GOP voters to choose between just three candidates for president: Bush, Trump or Rubio.
When given that choice, Bush had a comfortable lead at 42 percent among the respondents in the Reuters-Ipsos Republican poll, compared to 28.4 percent for Trump and 20 percent for Rubio.
On the Democratic Party side, the survey shows Hillary Clinton leading Bernie Sanders, 48-23 %.
The poll contacted 404 self-identified Republicans age 18 or over were questioned from July 6-10. The poll had a credibility interval, a measure of accuracy, of 5.7 percentage points.
On the Democratic side, Reuters/Ipsos poll interviewed 504 self-identified Democrats age 18 or over were questioned over the same time period, with a credibility interval of 5.1 percentage points.