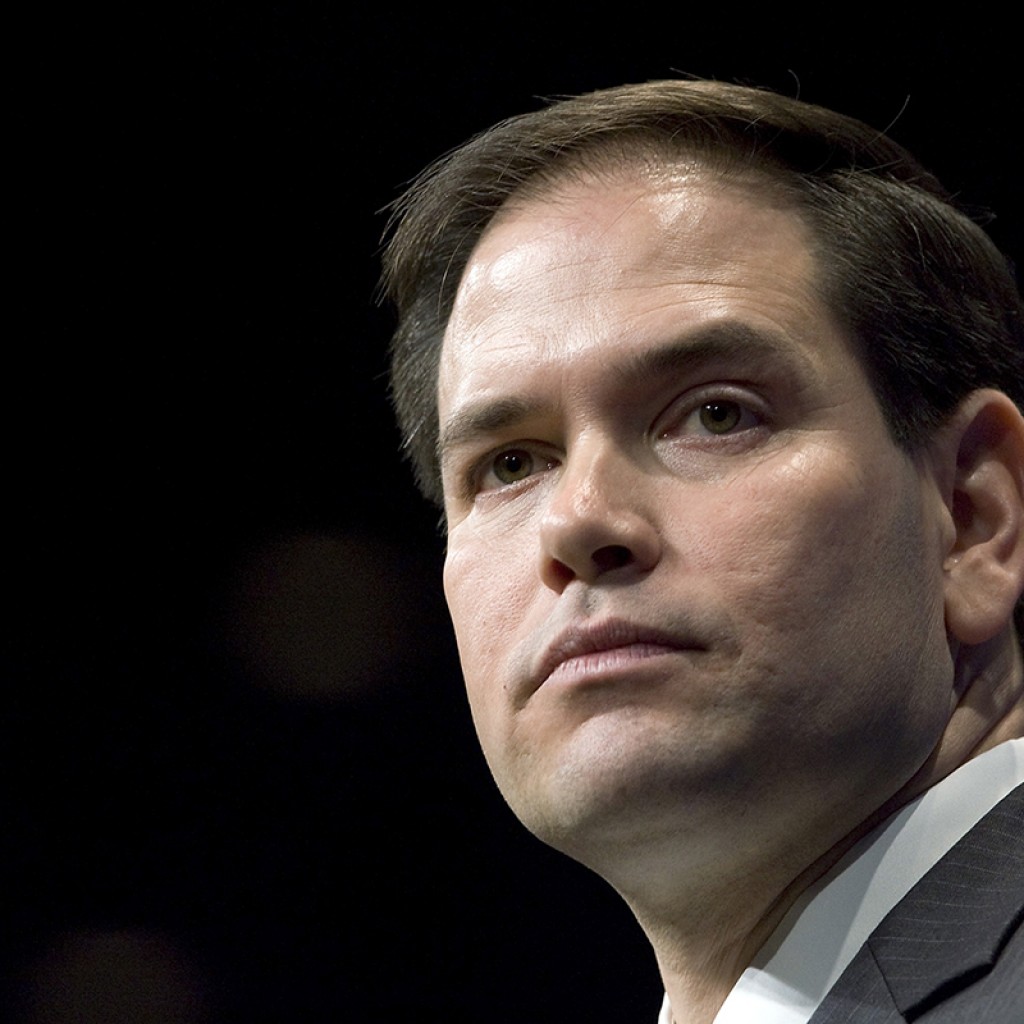 Republican presidential candidate Mark Rubio is under attack by a Libertarian-leaning group for his support of a bill that could be used to expand the federal government's powers to monitor the Internet.
Campaign for Liberty, a political action group founded by former Republican U.S. Rep. Ron Paul, has launched an attack on the Florida Senator, one of the original sponsors of the Restoration of America's Wire Act.
The Act seeks to roll back a December 2011 Department of Justice opinion holding that the Wire Act of 1961, the law that forbids transmitting wagers, applies only to sports and not to other online gambling.
If passed, the bill could effectively end online gambling in America.
According to Alex Isenstadt of POLITICO, Rubio has also been courting multibillionaire casino owner Sheldon Adelson, who spent $100 million in 2012 and is expected to spend nearly that much in 2016. Adelson tells friends that Rubio is "the future of the Republican Party," Isenstadt writes.
Adelson is also a steadfast opponent of online gambling and has publicly supported RAWA. With Rubio advancing the bill, Campaign for Liberty supporters believe it is an attempt curry favor with Adelson, who will directly benefit from the bill.
"Marco Rubio talks a lot about liberty … But his actions don't match his words …," said Campaign for Liberty's Senior Vice President Norm Singleton — a former Paul staff member — in an email.
"If Marco Rubio really believes in individual liberty and limited government," he continued, "then why does he want to let government: Spy on your phone and Internet use without a warrant; force you to carry a National ID card containing sensitive biometric information; and make you subsidize his favorite crony capitalists."
Singleton pointed out that Campaign for Liberty opposes RAWA because it gives the government new powers for controlling and spying on the Internet as a way to stop online gambling.
The real intent of RAWA, Singleton notes, is to outlaw certain forms of online gambling, something on the agenda of a "single billionaire casino mogul" – referring to Adelson.
Singleton also admits that Rubio might not exchange support for RAWA for campaign backing, but "whatever the reason, [Rubio] needs to know that supporting the iGaming ban is a losing bet."
On the campaign trail, Rubio continues to insist that he is not beholden to any contributor in his presidential ambitions.
"People buy into my agenda. I don't buy into theirs," Rubio told a New Hampshire audience in June. "When I run for office, I tell people where I stand … My stands are not influenced by my contributors; I hope my stands influence my contributors."