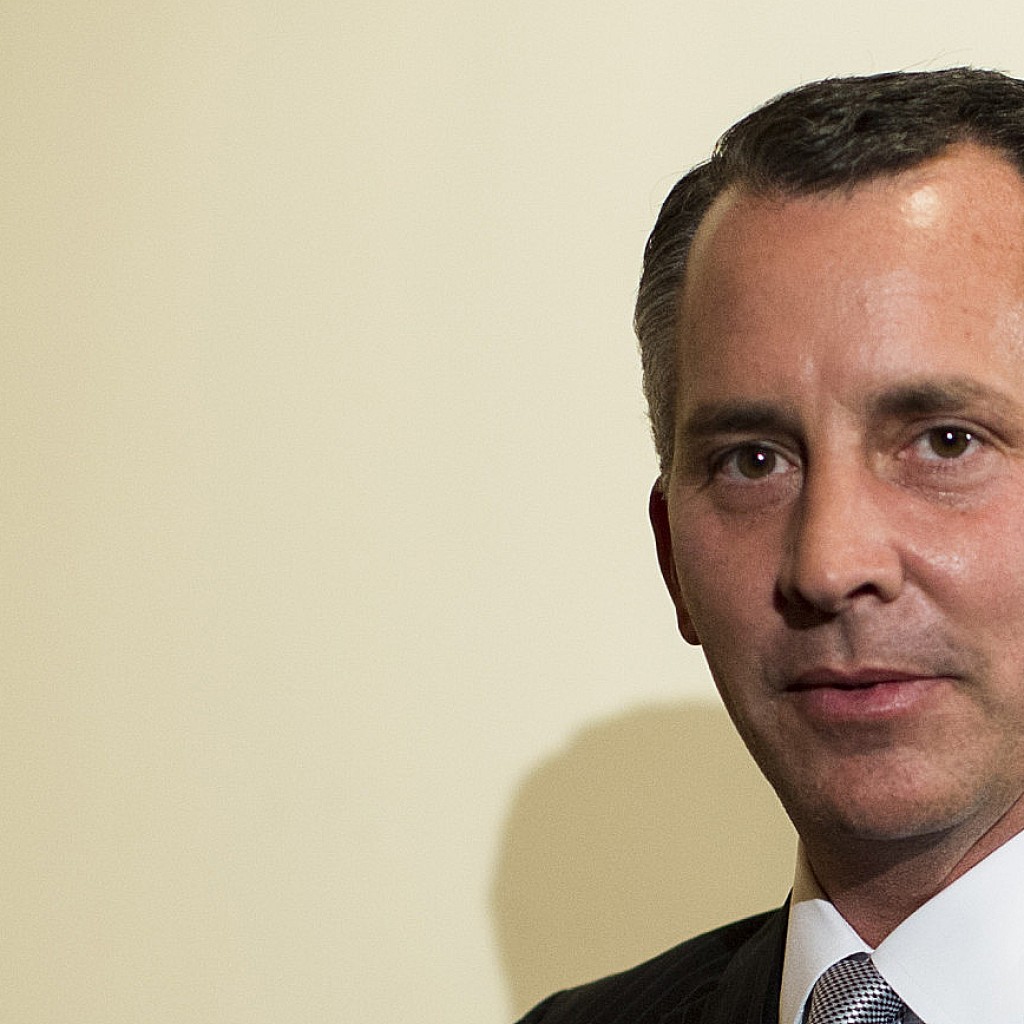 The Tampa Bay area's David Jolly is the surprising frontrunner in the race for the GOP nomination for Florida's U.S. Senate seat, according to a new poll conducted after Lt. Gov. Carlos Lopez-Cantera announced his bid for the seat.
However, for the ever-widening field of Republicans seeking to replace Marco Rubio in the U.S. Senate, the primary challenge for each of them will be carving out statewide name recognition.
According to a new survey from St. Pete Polls conducted for Florida Politics, six of 10 likely primary voters have not yet formed an opinion on any of the four leading GOP candidates:  U.S. Reps. Jolly, Ron DeSantis, Jeff Miller and Lt. Gov. Lopez-Cantera.
In the poll, Jolly leads with 22 percent, a 10-point advantage over his nearest rival, fellow Congressman Miller, who is at 12 percent.
Lopez-Cantera, who came in third with 11 percent of likely Republican voters, announced his candidacy Wednesday. Jolly expects to enter the race on Monday; Miller has not yet announced.
DeSantis, a conservative favorite from North Florida, came in last with 9 percent, even though he has spent the most time in the race, running since early May.
The first statewide poll of just the four likely candidates has each man virtually unknown with voters, and only Miller and Jolly are above water in favorability.
Jolly leads with a +3 point favorability with voters, 22 percent approving and only 19 percent unfavorable, yet he still leaves nearly 60 percent of voters unsure. Next is Miller, with 21 percent favorable, 16 percent unfavorable, and other 63 percent are unsure.
Florida's sitting lieutenant governor leads the pack in unfavorable ratings (22 percent) and 17 percent favorable with 60 percent unsure. DeSantis also gets 63 percent of voters who don't know enough about him to form an opinion, but of those who do, 20 percent don't like what they see, and only 17 percent do.
Jolly, U.S. House member from Pinellas County's 13th Congressional District, leads slightly with white voters (23 percent), as well as blacks (12 percent), although most voters either said they would want someone else or reported they are undecided.
A notable exception is Hispanic voters, who prefer Lopez-Cantera – a Miami-Dade county lawmaker of Cuban descent – by 42 percent.
Each candidate does well in their respective home media markets: Jolly in Tampa (48 percent), Miller in Pensacola (58 percent), Lopez-Cantera in Miami (36 percent), and DeSantis in Jacksonville (30 percent). Orlando is split somewhat evenly among Miller, Jolly and DeSantis, while the numbers for "other" or undecided are high in all the other markets across the state.
This poll of 1,074 likely primary voters included samples of registered Republican voters from every one of Florida's 120 state House districts.
As for the accuracy of his survey, Matt Florell of St. Pete Polls said his firm has had an impressive run the past three years, with several of its polls coming with the margin of error with final election results.
The polling "almost always predicted the eventual winner of the election," Florell said, citing the recent Jacksonville mayoral election and many of the general election races in 2014.
"But related to this specific poll," he added, "I would refer back to our 2014 Democratic Primary poll and how close we were to the final results for both governor and attorney general."