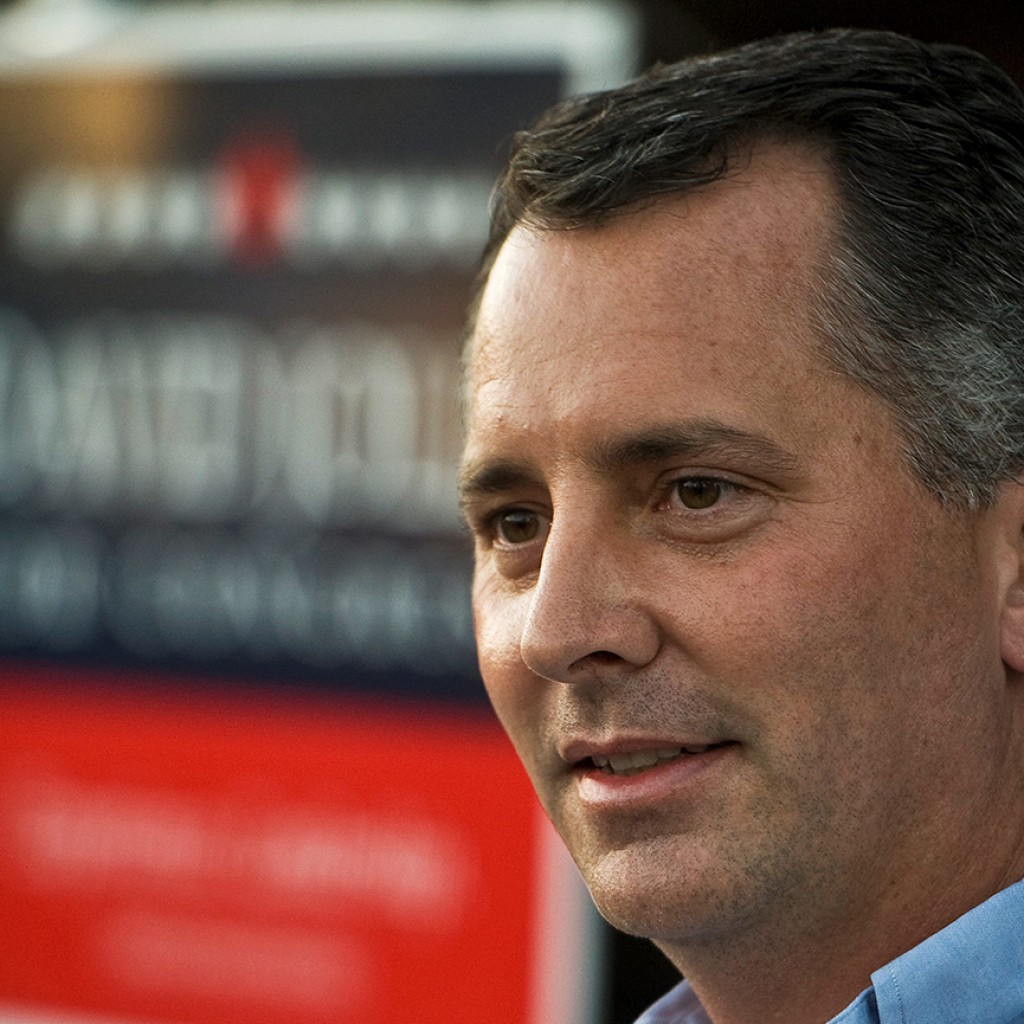 David Jolly is all in.
The Pinellas County U.S. Representative said Monday he's in the Republican race for U.S. Senate.
"Based on my record as a conservative who has gotten results in the United States Congress and who has advanced the conservative principles we ran on, I am asking the people of Florida to let me serve as their next United States senator," Jolly, 42, told Tampa Bay Times reporter Adam Smith Monday morning.
"I have been blessed with the opportunity to represent the people of Pinellas County in the U.S. House, taking their voice to Washington, D.C., and delivering results for our neighbors and community," Jolly said. "I am proud of what we have accomplished together, and I am confident that the best is yet to come for our region and our state. It is with this sincere belief and focus on the future of Pinellas County and the entire state of Florida that I proudly announce my candidacy for the United States Senate.
Jolly, who has represented Florida's 13th Congressional District a little more than a year, will face Lt. Gov. Carlos Lopez-Cantera, set to announce on Tuesday, and North Florida Rep. Ron DeSantis in the Republican primary to replace Marco Rubio as he seeks the presidential nomination. Former Attorney General Bill McCollum and North Florida U.S. Rep. Jeff Miller are also considering the race.
On the Democratic side are U.S. Reps. Patrick Murphy of Jupiter and Alan Grayson, the outspoken liberal from Orlando.
Jolly's decision on a Senate run came after Chief Financial Officer Jeff Atwater announced he will not run, as well as the Florida Supreme Court ruling that will likely add a large number of Democratic voters to one of the state's few true swing districts.
Once political maps are redrawn, Jolly's district, where he squeaked out a win in 2014, could be difficult for Republicans to hold.
As a relative unknown politician, best remembered as the general counsel for longtime Republican U.S. Rep. C.W. Bill Young, Jolly managed a surprising victory special election against former gubernatorial candidate Alex Sink, after Young's death. In 2014, Jolly won re-election after facing nominal opposition when Democrats could not field a candidate.
During his brief time in office, Jolly proved to be more of a moderate than portrayed on the campaign trail — opposing GOP attempts to cut Medicare and supporting same-sex marriage.
Monday's announcement reflects that temperate, yet conservative political stance.
In his campaign statement, Jolly said his run for the U.S. Senate will be on an "unwavering platform" that rejects the "politics of division and class warfare that have defined the current Administration."
Jolly also vowed to "reject the failed foreign policies that have projected only weakness and apology on the world stage, and embrace a new economy founded on the principle that individuals and families, not government bureaucrats, create success," which includes allowing people to make their own health care coverage decisions.
After pointing out his conservative credentials on foreign policy, economic policy and Obamacare, Jolly's statement also touched on how Americans no longer tolerate meaningless promises and selfish politics of Washington.
"There is no honor in sacrificing principle and conviction to score political points or curry favor from special interests, or claim an ideology without any plan, or prospect, of making it count," he said.
"The time to reclaim America begins right here, right now," Jolly concluded.
Prior to his time in elected office, Jolly had several roles in the private sector: as vice president of a specialty finance firm, investing in job-creating businesses, and as chief executive officer of Olympus Foundation Management, a Clearwater-based professional services company supporting philanthropy of nonprofits and individuals.
Before that, Jolly, who lives in Indian Shores with his new wife, Laura, founded a communications firm, a law practice and a consulting firm, among others.