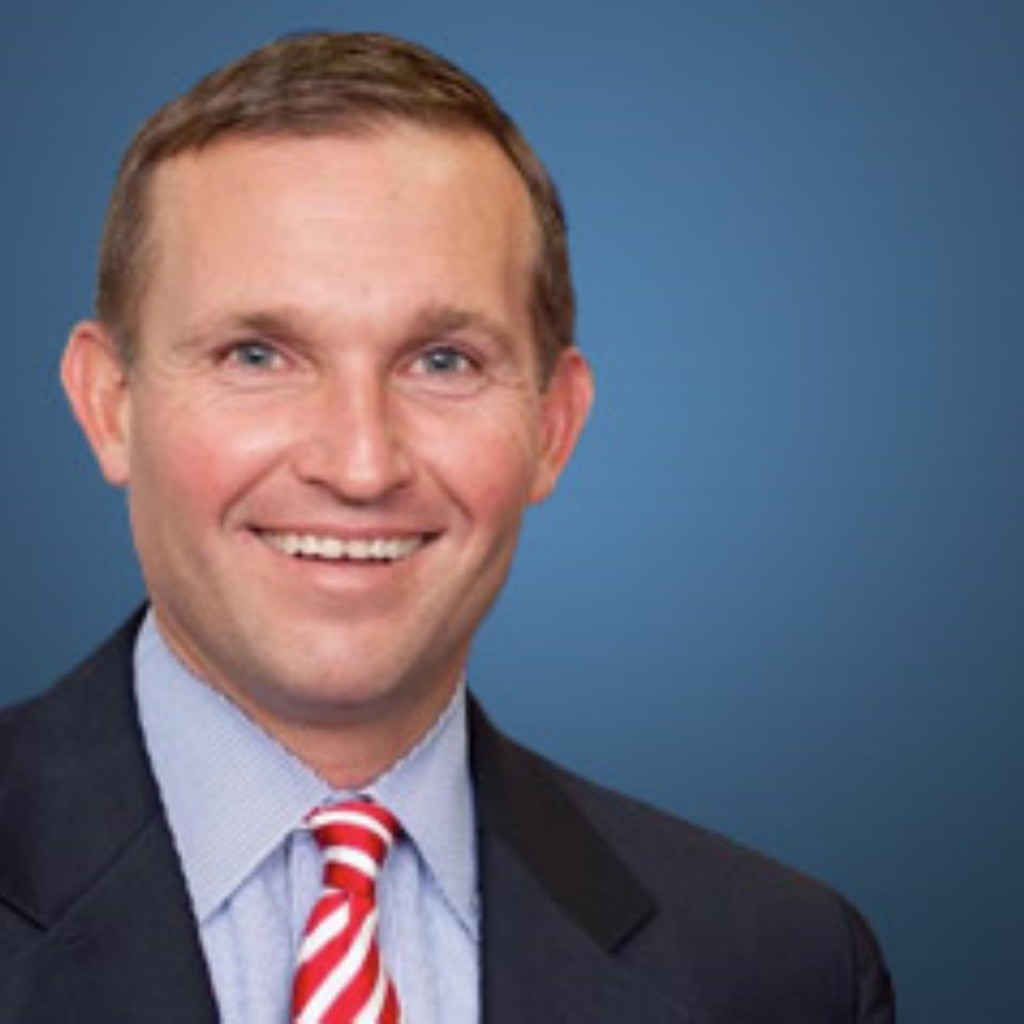 Jacksonville Mayor Lenny Curry delivered his administration's first budget address just after at 8:30 a.m. Monday to a packed Jacksonville City Council chambers. It was a short, direct speech that, as expected, mirrored policies established in budget hearings and the draft version released this past week.
Council President Greg Anderson called the meeting to order at 8:33, but not before struggling to find the gavel.
"You can tell it's going to be a great year," he quipped.
After the new council members introduced themselves, the fun began.
"I went to bed last night thinking about the budget, and I had a dream," Curry joked in the introduction. The council, in his dream, said, "Happy birthday and we accept your budget as it is."
Moving beyond humor, Curry went into pensions first. Then he extolled city employees as among the "best in the business."
Then, a return to "One City, One Jacksonville" and his assertion that, while love will transform the city, faith without works is dead.
"This budget is all about action," the mayor said. A representation of "urgency from my team" to create a "balanced and comprehensive budget."
"This is what you can expect from me and my administration … a budget with no gimmicks," he said.
"Gone are the days of no discipline and sloppy accounting," Curry said, pivoting to the recent Inspector General's report that more than a million dollars in a small business fund went unused.
"This budget is putting money to work for the taxpayer," reducing the public debt by $75 million.
"Jacksonville is back in business," he said.
Part of being in business: 40 new police officers and 40 new community service officers, 15 of them funded by the COPS grant.
Fifty-five fire and rescue positions that were set to expire, Curry said, are also funded.
He also focused on the Jacksonville Journey restoration, with a more than 100 percent budget increase, saying "all lives matter" and "these are Jacksonville's children."
Onward to jobs. The desire is to make sure that Jacksonville is the place for business in Florida, and to that end, expanding free enterprise opportunities throughout the city, including in NW Jax, is essential for Curry's first year.
"Our capital improvement program," the mayor said, "has a focus on economic development," including the port and work for our local work force.
Infrastructure and public works; also an issue. Capital projects are "way behind," he said, and the new budget addresses that.
Seventy million dollars in new capital projects are imminent, using, Curry said, $58 million that was "lying around."
Capital improvement projects include expanding ADA access to libraries, sidewalk repair and construction, the Jax Beach pier, the St. Johns River Ferry, and libraries.
Shands, "an incredibly important asset to the community," is budgeted as it was last year, but Curry had kind words for their mission and purpose. He pledges to get together with stakeholders to try to drive more commercial revenue in there, to make their payer mix more favorable.
The budget, Curry says, reduces debt by $75 million without raising taxes.
He says that represents "promises kept."
The audit was discussed; it's in progress.
"My budget is a declaration of priorities," as well as vision, Curry added.
"Let's work together, fight for each other, and love one another. … Let's ride!"
• • •
After the budget address, Curry spoke with reporters in a City Hall conference room and took a variety of questions.
Regarding the "found dollars" in the budget that allowed for Capital Improvement Plan funding, Curry credited Councilmember Lori Boyer with starting the project. From there, the "budget swat team found more money" — $58 million in total — that was "not being put to use."
"The budget is balanced," Curry said, "and it's got the funds to do the projects we proposed."
Even with less debt being proposed than in Alvin Brown's final, ambitious budget, Curry feels good. A big reason: "Property values are up over $20 million," but, he reiterated, "The real story is $58 million laying around unused."
The conversation turned to the increase in employee benefits, which Curry described as "money set aside" for collective bargaining. That said, "we're not going to walk in" and do an "across the board pay increase."
As the mayor has been saying, the administration is focused on dealing with the unfunded liability of the public pension. There's a "sense of urgency" related to that process.
No less urgent: UF Health, for which the mayor intends to "get all the stakeholders together" and "convene and work towards a strategy" that includes more "commercial pay" for UF Health, which was something discussed in the past, including in the UF Health budget review with Chief Administrative Officer Sam Mousa a few weeks back.
The idea is a "workable and pragmatic" strategy, not a "shotgun approach."
Sustainability is a focus, and with that in mind, we asked about the ultimate effect of the drill-down audit on years going forward.
Curry kept it high-level. The audit is, he said, "on the ground, doing work" and Chief Financial Officer Mike Weinstein guides it with a "sense of urgency" and "long hours."
As Curry said before, the time is now. Four years is gone in the "blink of an eye."
Then the discussion pivoted to a potential tax increase. Curry said that he would "put every single idea on the table," saying that this is the "time to evaluate what's possible. Once you start down the road, who knows where you'll end up."