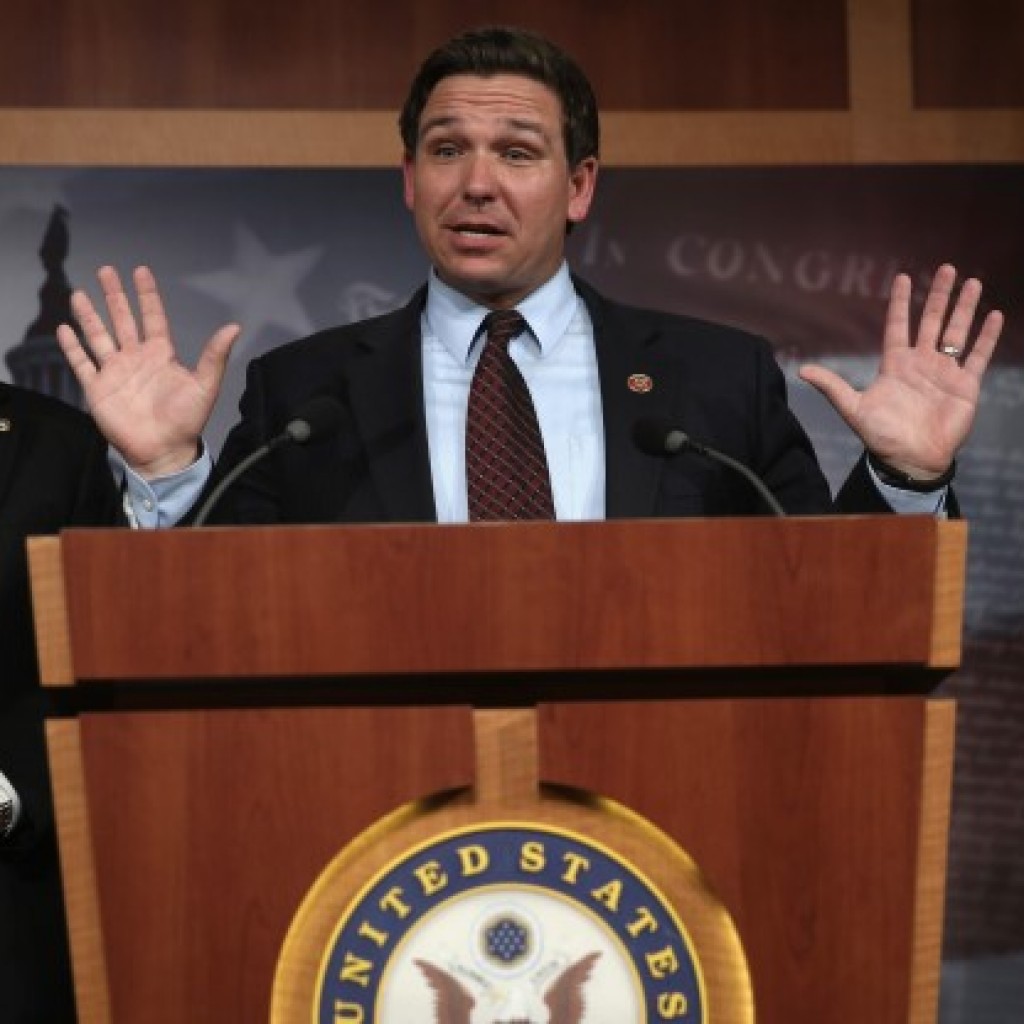 The California-based Tea Party Express, which bills itself as the nation's largest Tea Party political action committee, is endorsing Jacksonville area U.S. Rep. Ron DeSantis for U.S. Senate in Florida.
"Complacency with the status quo is one of the most dangerous diseases in Washington, D.C., but it's a disease the Tea Party activists throughout America would like to cure," said Tea Party Express Executive Director Taylor Budowich in a prepared statement. "That's why we worked aggressively in 2012 to help elect Ron DeSantis, and it's why we remain committed to him in 2016 for his U.S. Senate campaign."
Budowich goes on to call DeSantis a "hero to Florida's taxpayers," and says he's been "a champion for conservatism."
While the endorsements may boost DeSantis chances with conservatives in the Senate Republican primary next year, it's also what makes many Florida Democrats hopeful that he's the general election candidate next year, believing that his far-right stances will make him unappealing to mainstream voters. Most observers think Carlos Lopez-Cantera or David Jolly, his two other major opponents in the contest (former CIA contractor Todd Wilcox is also in the race), would be more competitive.
The Tea Party Express news release includes quotes from a number of Tea Party members in Florida, including Billie Tucker, a co-founder of the First Coast Tea Party in Jacksonville in 2009.
"There is no one else I would trust in that Senate seat," Tucker said. "It is too important to hand off this seat to a 'party favorite' or someone we do not know well enough. He is proven. His record speaks for itself. He is not perfect but he can be trusted to always take the best interests of the country into his decision-making. He is accessible. He is knowledgeable. He has fought for conservative values. He is principled. He has served in the military. He is a man of character. So who else meets that criteria? No one. Ron DeSantis is THE ONLY candidate that should even be considered for this seat!"